Garage doors can add to your home's curb appeal; thus, contributing to the value of your home by enhancing the beauty and security quotient of your home. You would find different types of garage doors made from different materials; so, choosing the right one can make a lot of difference to the look, value and security of your home. Therefore, before installing a garage door, you need to know about the types, styles and materials used.
Here are a few things you need to keep in mind when you install or renovate your garage door:
Garage door types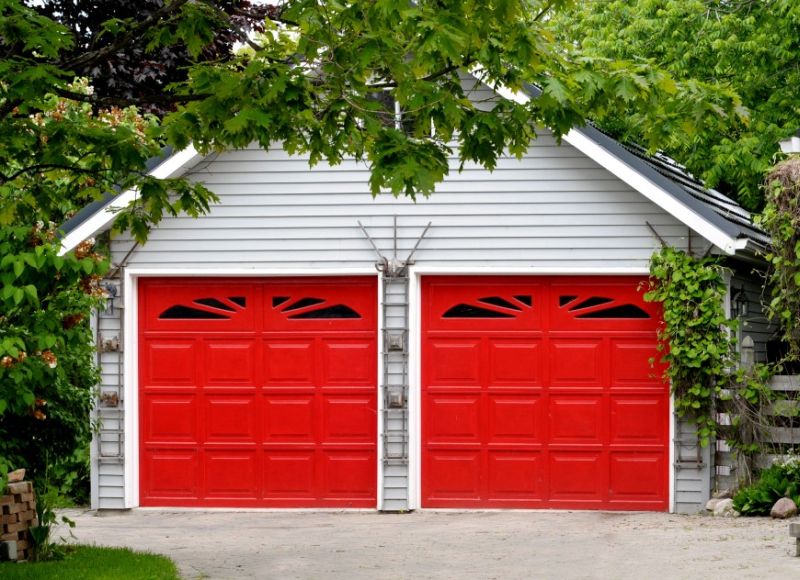 There are four basic garage door types – those which swing out, roll up, swing up, or sliding garage doors. Garage door options and choices depend on their function: Swing out and sliding doors are the best if you want to have a distinctive look or if the ceiling has to be kept clear. Sectional doors which roll up are usually the preferred choice of many people.
Garage door styles 
Out of many different styles, choose the one that complements the exterior of your home. Your garage might be street facing which makes it imperative to match the garage door style to your home's style to give a cohesive look to your home and garage. You can choose from modern or traditional styles, as most garage doors feature trim, panels or other decorative detail. You can have a garage door which has glass panels on the top row to let in light or choose roll-up doors with frosted plastic or shatterproof glass. Another style feature is panel design which can be Carriage house, Flush panels, Long or Short Raised Panels.
Materials used in garage doors 
Steel
Steel doors require less maintenance, provide good security and cost less. You should get steel doors painted to reduce the chance of rust. Steel garage doors are available as Single-layer, Double-layer and Triple-layer doors. Triple-layer doors are extremely durable, which are also the most soundproof.
Fiberglass
Fiberglass doors which are molded look great and are easy to maintain. They are available in many different colors and designs.
Wood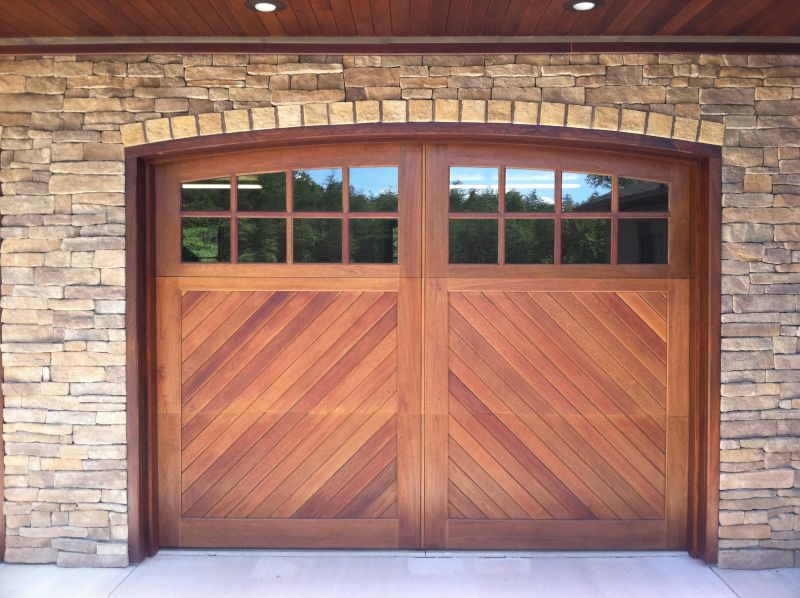 Wood, as a garage door material, adds charm and beauty, but is comparatively expensive and needs to repainted or refinished from time to time, especially if your climate is damp. Wooden Garage doors, thus, are there to last for a lifetime.
Aluminum
It's a common garage door material and can cost less or more depending on added features, such as rust proof or dent proof. Aluminum doors are best suited for large garages as their less weight does not put a strain on operating mechanisms.
Insulated garage doors
If your garage is an extension of your home and you use it as a workshop or play, hobby or laundry area, you can install insulated garage doors to regulate temperature. Try to choose a door which is energy efficient.
Selecting the perfect garage door can be tough, given the wide variety of materials and styles. Choose a garage door that could meet your requirement in terms of appearance, security or durability, and it will turn out to be one the best investments you make for your home.
Article Submitted By Community Writer