It is an interesting and important task for every couple to decorate their first home. But the most important thing for a husband and a wife is to "survive" and not to quarrel over trifles. We will give you some advice on this matter.
How to choose a design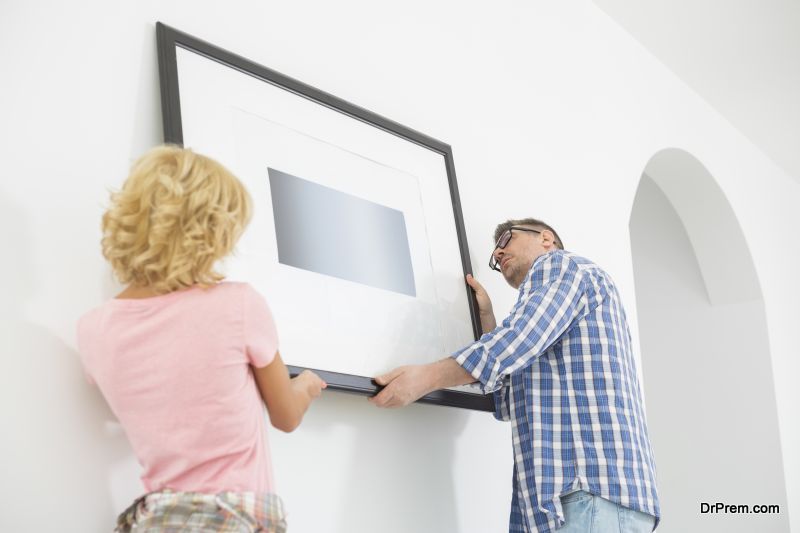 Any girl looks forward to the moment when she grows up and can furnish her own apartment as she wants. She imagines everything in the details: starting with the entrance door and ending with the coffee cups in the buffet. But boys think about their dream house too; and, hence, they are equally considerate in their preferences and choices. That's the reason when you want blue wallpaper, your other half may be dreaming of white walls. You need a bath with hydro massage and your soul mate needs just a shower, and so on. 
Solution: If it is impossible to find a common style solution, it is better to divide your house into zones. Let a kitchen be decorated according to the taste of a girl, and a bedroom or a living room – to the man's taste. And the most important thing here is that everyone should have their own personal zones.
How much time and money you need
The problem of a different attitude to money will certainly come up during decoration. It often happens in couples that one likes to spend but the other – to save. And this is perhaps the most frequent reason for family quarrels. You can't do it without a plan. Decide on the amount that you are willing to spend on ennobling the joint territory, multiply it by 2 (it is proven by many people!), and determine how much time you need for it. 
Solution: Money, as you know, is the strongest force, and you both need to be able to use it wisely. Don't spend the last penny on decorating, because you will curse yourself for getting involved in this ruinous event.
How not to succumb to stress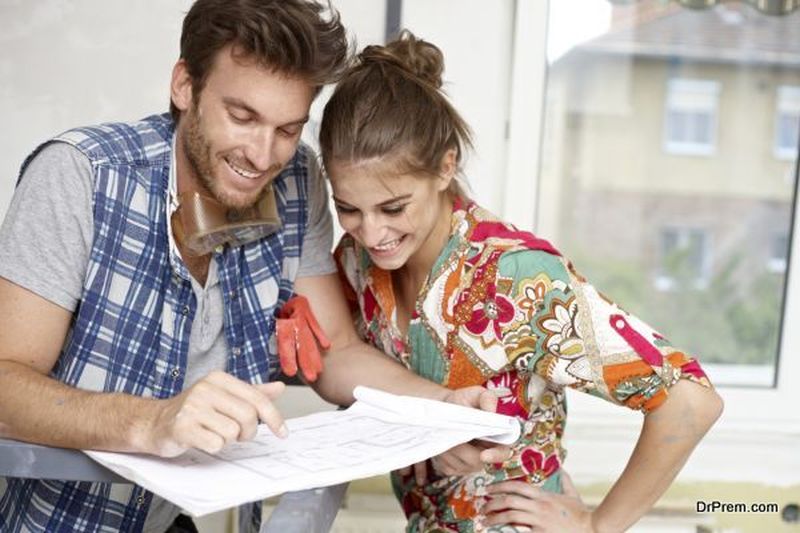 There is a long-known psychological phenomenon: a mess in the surrounding place leads to a mess in the soul. Your body is just physiologically tuned for hysterics. This is stress. And you will argue because of it. 
Solution: You should sometimes relax: three days of decorating – one day of rest. The main thing is that you have to distract from the routine and pay attention to each other, not to the next roll of wallpaper. It's better to finish later than not to finish at all.
Some useful tips 
It is important to unite, feel the "spirit of the family" and listen to each other's interests before decorating. For example, some girls know it not by hearsay. This is one of the reasons to marry a Russian girl, just like other considerate souls on the planet! Furthermore, you have to find time for yourself and your relationship. Have a rest in nature, walk together, and don't talk only about building materials. Allow yourself not to think about it at least during yo
Try to focus on your relationship with your loved one. Think of good things, and especially about each other. And then, decorating will end quickly, and you will not even notice little problems. After all, the most important thing is to create a happy and good atmosphere in the family. And then domestic problems will not destroy your family home.
Article Submitted By Community Writer