Do you ever wonder what your home could look like if money were no object? More and more incredible homes are sprouting up in both cities and rural areas around the world. Some of the most mind-blowing works of art come in the form of architecture and interior design.
In this article, we will cover some of the essential elements of every dream home. We'll showcase designs that manage to embody both extravagance and minimalism. Whether you're researching for your next property investment or just daydreaming about the possibilities, you're sure to find something to help you in this article.
1. Breathtaking Panoramic Views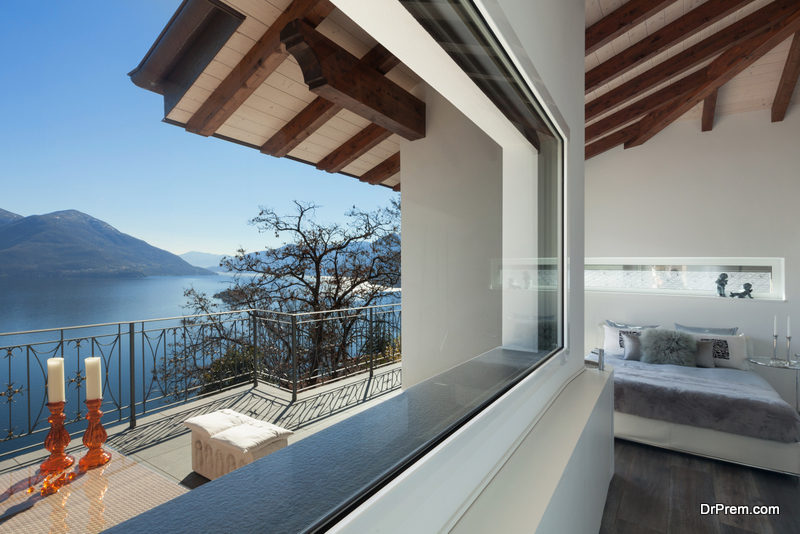 Some of the world's most incredible homes have living spaces with vistas featuring incredible landscapes. Imagine drinking your morning coffee while looking out upon a majestic mountain range or turquoise seas.
These spaces are often designed with floor to ceiling windows, many of which open up to an opulent patio, balcony, or swimming pool. During beautiful weather, homeowners and guests relax outdoors. When it's raining or cold, they can relax in a warm entertainment space and enjoy the views.
The best new luxury homes fit seamlessly into their natural surroundings.
2. Infinity pools
These aquatic features are masters of illusion and the must-have new status symbol. Infinity pools lack visually defined edges and play a trick on the eye. They merge seamlessly into their surroundings. Some of the most incredible pools seem to continue into the ocean or sky.
3. Spas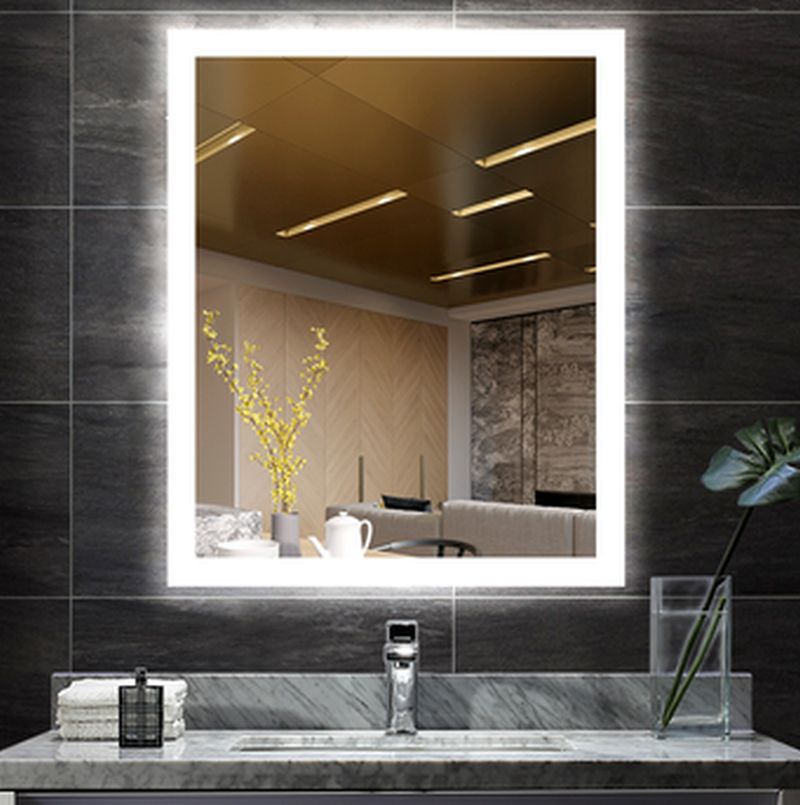 A luxury home doesn't just have a practical bathroom; it has a place where you can relax after a long day. The experience should be on-par with commercial spas, with not only a separate shower and tub, but also a steam room, sauna, and our newest favorite technology, the touch screen mirror.
The most incredible bathrooms make use of soothing light, natural hues, and alcoved walls. Under-floor heating, free-standing Jacuzzi baths, fireplaces, and a built-in music system are all on the list for that perfect luxury spa.
4. Minimal Style Bedrooms
A master bedroom is a sanctuary, so the interior design of this space is crucial. We spend almost one-third of our lives sleeping, so make the most of the layout by focusing on functionality and lighting.
Luxury homeowners like to have access to incredible views while also being able to relax without too much bright light in the mornings. Automatic shades and smart technology allow residents to control their blinds remotely. The best bedrooms rely on natural elements as their primary source of decoration.
5. Lavish Kitchens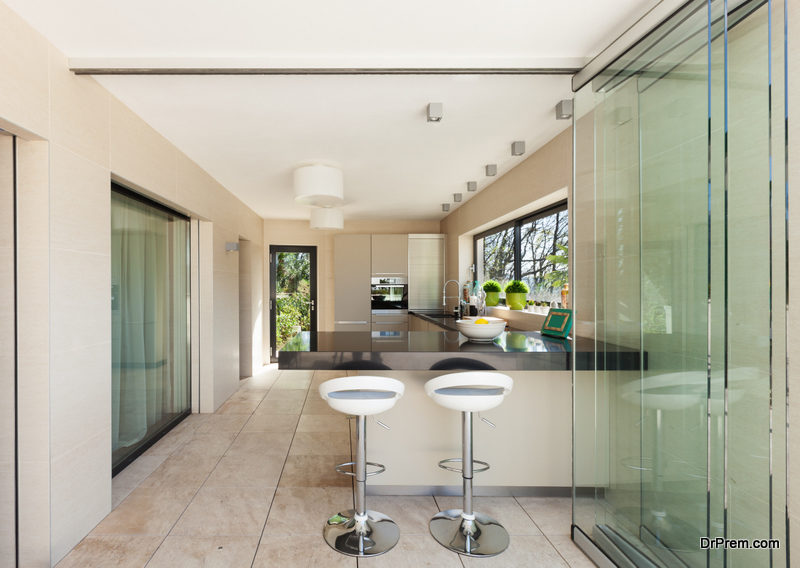 A kitchen is the beating heart of any home, and it should be a place for both serious cooking and entertaining. The best luxury kitchens make efficient use of counter space,  and tend to have an open and airy atmosphere.
From copper accents to marble worktops, there are many subtle design options that are both functional and beautiful. An ideal kitchen showcases quality cabinetry and decorative artistry. Many homeowners prefer an industrial look, but with quality craftsmanship, it will always appear elegant.
A kitchen should have ample seating, and integrate style, functionality, and luxury. The best ones make use of bold textures, vibrant hues, smart-technology appliances, and exotic construction materials.
6. Go Eco
The modern luxury home merges natural and architectural elements, and it embodies more than just the feeling of opulence. Today, minimalism, technology, and eco-friendly features have become synonymous with style and elegance.
Not only are environmentally sustainable homes a new indication of class-status, but they also help homeowners save money on running costs and taxes. Homeowners can try this service to understand better the tax deductions that are available for eco-friendly, luxury homes.
Article Submitted By Community Writer