A home gazebo is one of the most practical featured in any home. It's sort of like an extra room in the house, but with this one, you get an actual structure. A separate space that you can use all on your own. No wonder people think it's such a luxury. And while in many ways it is, through the years, however, it's become somewhat of a necessity. Times are hard and they're only going to get harder. A nice home gazebo can do absolute wonders in not only making your homely life more fun but also a lot easier.
In fact, nowadays, with so many uses for the home gazebo, you can change it season after season. With each season, unique with their own weather conditions and such, there's a use for your backyard structure. Be it a hot tub gazebo, a storage room, a playroom, and more!
1. Spring 
Mini Greenhouse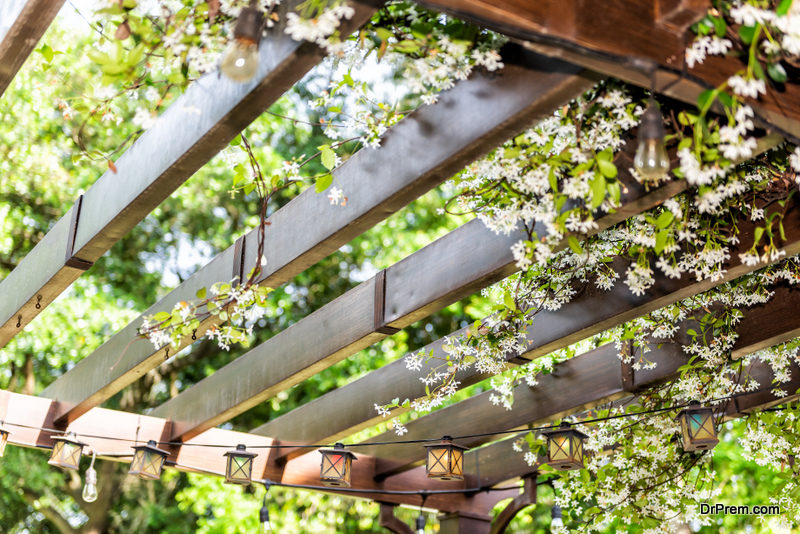 Ahh, spring, the best season for flowers. For many people, this is what makes the season so lovable and bright. After a gloomy winter comes a sun-filled spring with sweet breezes and even sweeter scenes. Why not add to all that sweetness by turning your home gazebo into a mini greenhouse? From potted plants to hanging shrubs, there's almost no end to what kinds of plants you can grow inside it. And when they've fully blossomed, they'll make for great gifts or products to sell to your neighbors. This is also a great way to encourage a healthy lifestyle by planting lots of fruits and vegetables.
Easter Egg Hideaway
Now, what holiday defines spring? Easter Sunday! That special where a silly bunny hides colorful eggs full of treats for the little ones to find. It's a fun and traditional past time that has gone through several generations. And when you have a home gazebo, it will make holding this tradition easier and safer. If you do the Easter egg hunt in the park, you never know where kids might go off too. Or worse, who might be lurking there waiting for a little one to go too far. At least in your home, and especially in your backyard gazebo, you can keep an especially close eye to these small hunters! 
2. Summer
Shaded Pool Area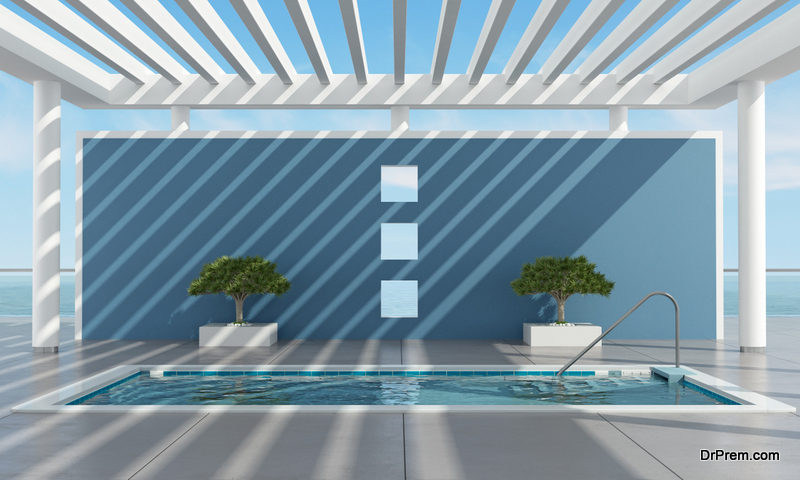 This one is for the kids and adults this time! What's the best thing to have in your backyard—besides a gazebo, of course—during the summer? A swimming pool. Now, if you weren't able to build one in the ground, there's always an inflatable option above it. Though oftentimes, when you or your little ones are just waddling away, the sun can get too intensely on your skin. This can lead to such painful sunburn or even worse skin ailments. The only thing you need to avoid this is some shade. Fortunately, your home gazebo can do that easy peasy!
Indoor Playroom
Summer is defined by vacation. For kids, summer vacation is the only time they can be real kids. They can just play and run around and not worry about homework, school bullies, and getting detention. But oftentimes, summer can get too hot. And you can't always go away every weekend; think of the gas bills. So why not, instead of turning your backyard structure into a storage room or a hot tub gazebo this summer, you transform it into an indoor playroom. Pack it in as many playground features and even video games if you want. At least, you can relax in the comforts of air-conditioned space. 
3. Fall
Mini Spa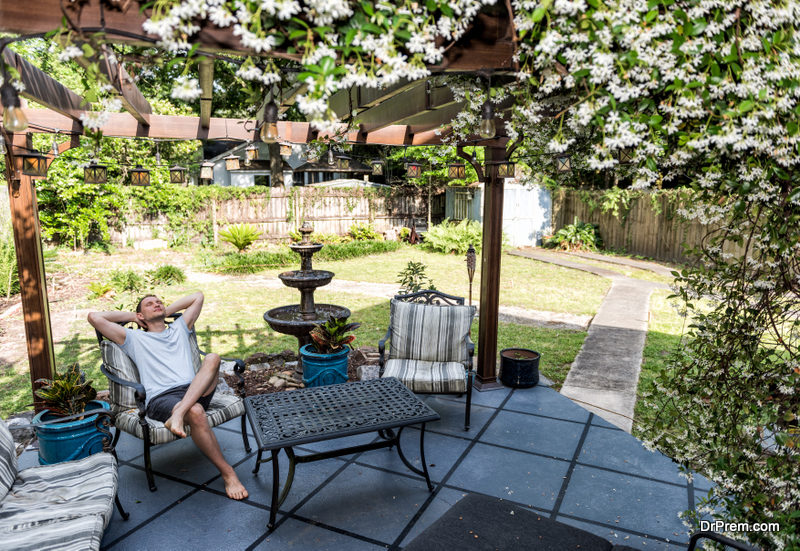 Now it's the colder season. Colorful leaves falling about, fall breezes whispering into your ears, and the smell of fresh autumn fruits in the air. You also get to wear your best wardrobe pieces. As they say, fall is the most fashionable season. But it's also the best time to relax. Like spring, the temperature is just right. It's no longer hot but it's also not too cold. With this in mind, turn your home gazebo into a mini spa. From a massage room to a hot tub gazebo, the five-star amenities you might find in any luxury spa, you can bring into your backyard structure!
Storage Room
Because of its almost perfect weather, fall is also one of the best times of the year to do lots of activities. Construct another feature in your backyard? Why not? Play football with your friends and family? Sure! Hold picnics by the trees while your kids jump on piles of leaves. Sounds like heaven, right? Though with such activities, you'll need extra space to store all of your materials for them. Now, this sounds like the perfect thing to do with your home gazebo. Surely it will have enough space to hold whatever you need for the fall season! 
4. Winter
Fireplace Campout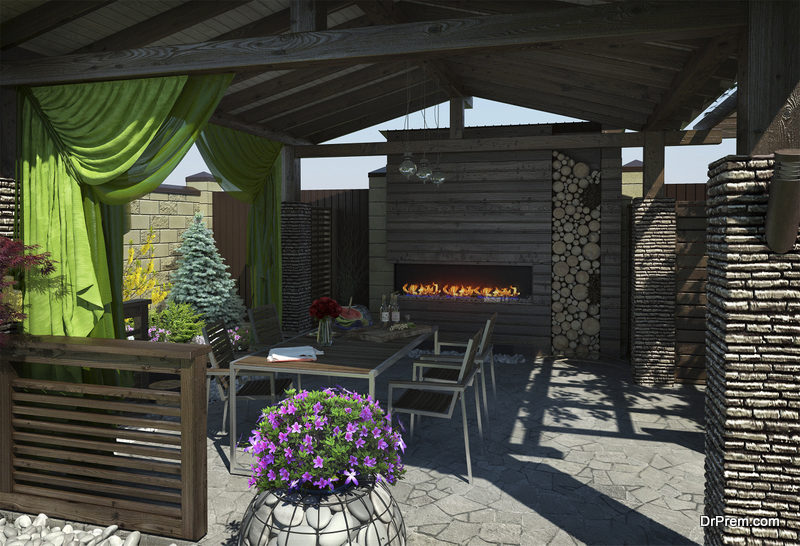 And finally, for some family winter fun, campout by the fire in our home gazebo. Since you'll all be indoors, you won't have to worry about waking up under piles of snow. When you build a rustic-style home gazebo, this sort of activity will work best for you during the winter. And it's a nice way to spend time with friends and family during the holiday season. Cozied up in your blankets, sleeping bags, or comforters, you're toasting marshmallows and drinking hot chocolate while warm up by the fire. Just reading this is already getting you excited, isn't it?
Hot Tub Enclosure
Have you ever been to those mountaintops with warm springs? You're surrounded by snow, but the moment you step into one of these natural pools, you'll feel all warm and tingly. As if you were never surrounded by snow in the first place! Well, you can replicate that experience with your hot tub gazebo. Choose a proportionate-sized jacuzzi, put it inside the gazebo, and relax within the warm water as cold snowfall outside. This will also work well for a holiday that's always during the winter season: Valentine's day. An intimate hot tub session will work wonders for any romantic relationship!
There are loads to do with your home gazebo that's perfect for all the seasons. It's all a matter of choosing the right one for the right season.
Article Submitted By Community Writer