When you plan to update your bedroom, it can often feel like there's no hope unless you spend an arm and a leg. You don't need to replace everything in your bedroom with a brand-new upgrade, as it's more often than not the décor itself that can transform a room from tired and dull to vibrant and welcoming.
Here is a selection of tips to help you bring the life back to your bedroom in a number of thrifty ways.
D.I.Y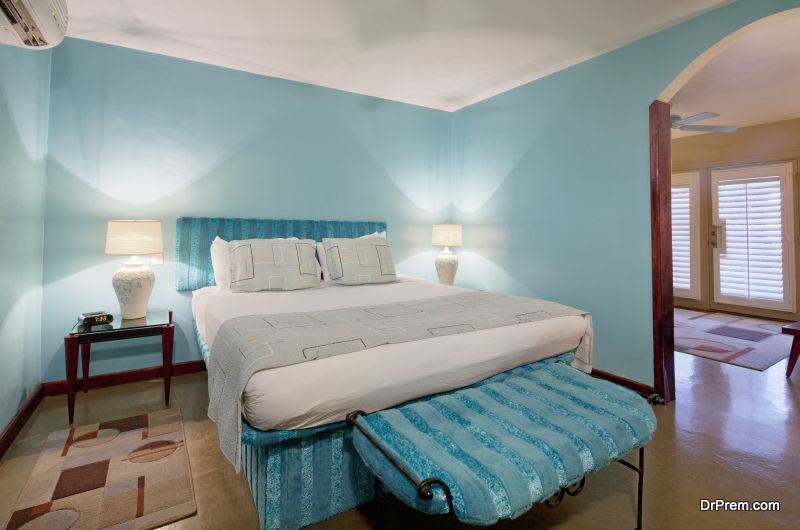 One of the most obvious and unsurprisingly thrifty ways to save some pennies when decorating your bedroom is to do it yourself. DIY is a huge hobby for many, whilst others run a mile the moment they see a paintbrush. Whether you're a decorating pro, or you feel you have a bit of practising to do, painting your bedroom is really simple and cost effective. Decorators can charge a huge amount for the simplest of jobs, but when you can get the work done yourself, why not save yourself some money and put it towards another part of the house! Another huge benefit to DIY, aside from it being a much cheaper alternative, is the pride you feel after your task is complete. There's nothing quite as rewarding than looking at a stunning room and knowing it's your hard work and effort that has got it to that beautiful state!
Reuse and Recycle
You often find that furniture can begin to look old and tired in a room due to the fact that you're so used to seeing it in the same place day in, day out. Whilst you may feel like it's time for some new furniture to replace the current, try switching things up a little and swap the furniture around. Changing the bedroom suites can instantly make the room feel new again, simply down to the fact that it looks different to its original state. Similarly, if you have a stunning oak wardrobe in one room that doesn't quite look right anymore, moving it to the spare bedroom will completely refresh the décor and give a brand-new look to the room.
Sell Unwanted Items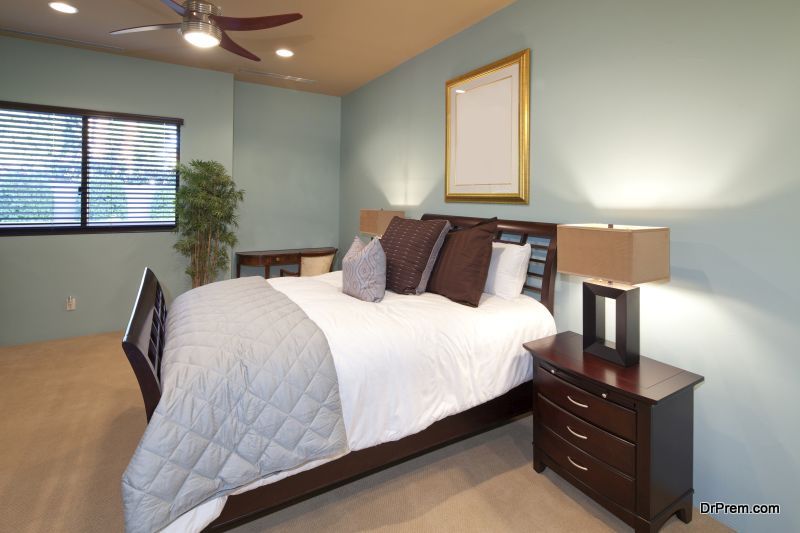 If your adamant that your furniture is just simply too old and worn to make any room look stylish, then maybe it's time to sell it on. Putting your unwanted furniture pieces up for sale is a great way to get yourself some money to put towards brand new items as replacements. Similarly, whilst the furniture does play a huge part in the bedroom's overall look, you could also benefit from selling other items such as clothing, shoes and other miscellaneous items that you never use anymore, as not only bring in some more money, it will also free up plenty of room within your bedroom and prevent it from looking cluttered or messy.
De-Clutter the Room
Whilst you may think the only way to revive a bedroom's style and bring back the character it once had is to give it a whole new look, simple tasks such as de-cluttering the room can have a huge impact. By de-cluttering your bedroom you can remove any unwanted mess that has built up over the years and make the room look and feel spacious and welcoming. Messy rooms can instantly feel smaller, cramped and dull, but once you've given your room a quick spring clean you'll be amazed to see how much brighter and larger the room feels again.
Add Fresh Details
By adding simple details to your bedroom such as a stylish new rug, a shiny new mirror and scatter cushions spread across your bed can really enhance your bedroom's character and make the room feel much more welcoming. Accessorising with candles and incense will also help to create a gorgeous aroma throughout your bedroom and make the room feel relaxing and cosy, giving you your own private space to wind down and switch off.
Article Submitted By Community Writer