Relocation can be an exciting time for you and your dear ones, as you are going to start a new chapter of your life at a new place with lots of new opportunities and enjoyment.
But at the same time, you will have to deal with complicated tasks like secure packing of items, loading them in suitable vehicles, ensuring safe transportation, and unpacking everything at the new destination.
Relocation becomes difficult if you have to move plenty of delicate furniture as several things can be beyond your control since you are not proficient in packing and move all your heavy furniture correctly. Moving your delicate furniture needs complete care while packing them, it's evident that careful packing of your furniture is one of the primary concerns throughout the entire shifting process.
When it comes to shifting extremely fragile items, such as antiques, expensive glass surface tables, dressing tables, etc., you need complete protective packing and moving strategy since no amount of money can exchange the value of all your precious furniture.
So, you always need to put extra effort at the time of packing, loading and transporting your valuables safe during your relocation. Or you can hire Movers and Packers in Chennai, Delhi, Pune, etc. They can help you with this. Due to relocation stress and handling tedious tasks, people fail to pack their delicate furniture properly which results in damages, and you will have no option to correct your mistakes at the last minute.
There's no need to be stressed as we will guide you with some essential tips to help you out; how you can quickly pack and move all your fragile and expensive furniture because proper preparation is only key to complete your upcoming move with best results.
Packing tips for your fragile furniture:
▪         Finalize which furnitures you need to shift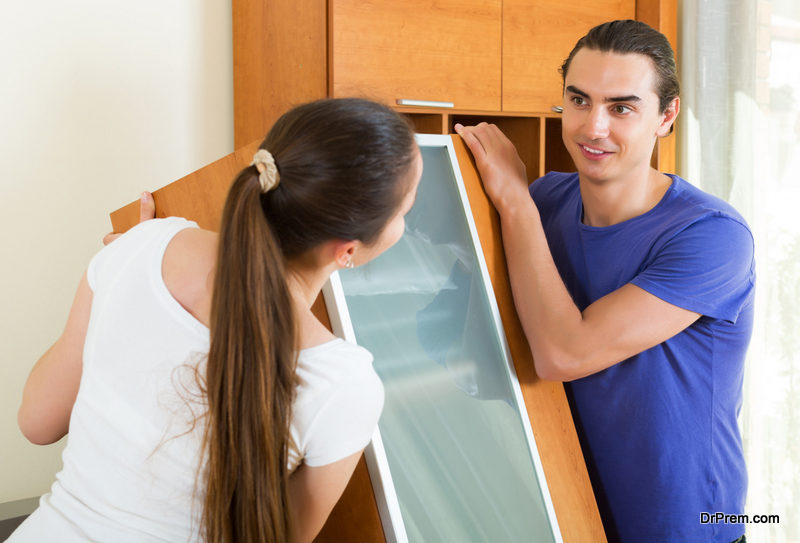 Shifting becomes more challenging when you have a lot of large furniture, as your relocation cost will also increase speedily because of heavy load. That's why it's good to sort out and move only your necessary furnitures; then you can quickly disassemble all the heavy furnitures (if possible), this will help you to fit all your items through entranceways or any thin staircase.
You can also prepare an inventory list of all the delicate items you have to relocate, how much over-all time it will take to disassemble all of them correctly, etc. For example, the beds may not be able to be taken apart before shifting day, but your dressing tables could be done in advance.
▪         Take pictures of every piece of furniture
Always remember to take pictures of your furnitures before disassembling them, as you will have to rearrange them back together at your new home. That's why it's always a safe step to take clear pictures at the time of disassembling your furnitures, to reassemble them easily, without calling an expert who will charge you extra expense to make your furnitures ready again.
▪         Pack your breakable furniture appropriately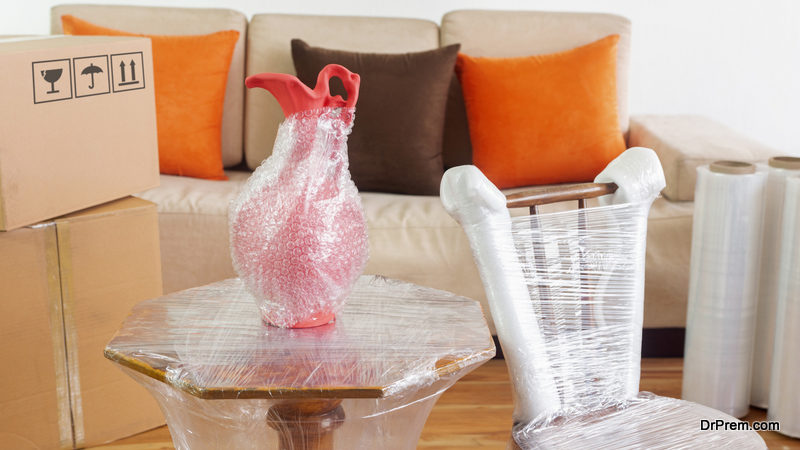 Packing all your delicate furniture is not an easy task, because of its weight, and breakability of your items make it very difficult to pack and move them safely at your new destination.
To get rid of any unnecessary risks and loss due to damage of your furnitures, its always good to use the most suitable packing materials like- packing peanuts, shredded papers, sturdy boxes, etc. and methods to pack and move your valuable and expensive furniture for shipment with complete safety as possible. This quick step will not only save yourself lots of time, but it will also have peace of mind that all your items are packed safely.
▪         Mark all the packed items as FRAGILE
When you are packing all your fragile furniture yourself, it's necessary to take extra care as your single mistake can damage all your beloved furniture.
Once you will be done with packing all the pieces entirely using suitable packing materials, blankets, bubble-wrap, cardboard, masking tapes, etc. you must prefer to label your boxes as Fragile items, so that your items remain safe during your entire shifting process.
Essential Tips For Moving Your Fragile Furniture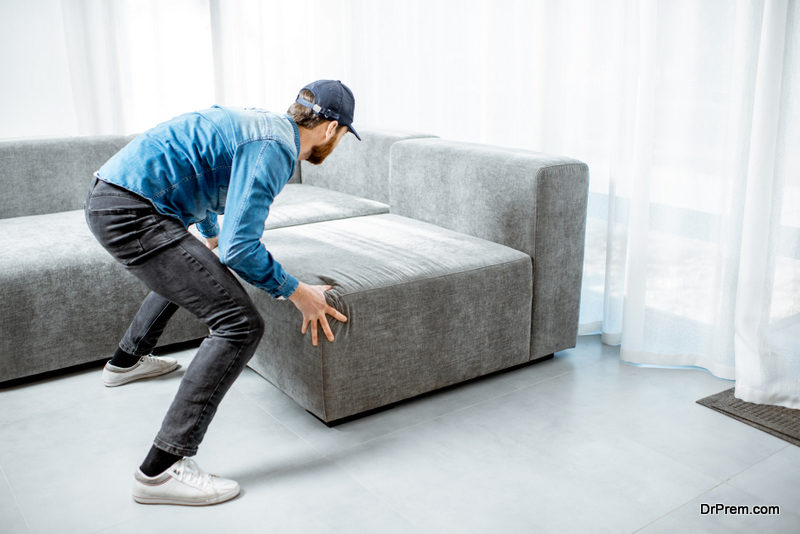 At first, place your furniture in bubble wrap to protect it from damage
Then, wrap all the piece in blankets or any clean and soft fabric materials
Put extra papers and cloth stuffing in empty places in the containers and all around your fragile parts for additional protection
Use shrink wrap to preserve the padding in place, to avoid any dust from getting on your furniture
Always remember to seal all the sides of corrugated boxes after placing your furniture pieces
Cover glass surfaces with plane cardboard pieces, then wrap them perfectly using bubble wrap and shredded paper, then place them among two sheets of corrugated cardboard, securely especially around the glass section
Try to purchase durable plastic covers to pack all your mattresses and sofas, which are specially made to provide extreme protection against dust, stains, moisture, etc.
Never forget to clear all the interruptions at the time of loading and unloading all your items to decrease the risk of sliding, tripping, or falling while moving your furniture at your both destination
Always check that all your furniture pieces are placed with complete protection into the moving truck, to avoid damage during your entire transit process.
We understand that the above-discussed tips will help you to plan and finish packing and moving all your delicate furniture with complete security at your new doorstep, but on the other hand, handling all these tasks are full of risk and it's too much time-consuming.
To get rid of the all the above challenging tasks, it's always best option to hire a trustworthy Movers and Packers, who can perform your move as per your needs and expectations, as they are well-skilled to handle your move with complete dedication.
It's true that several relocation companies are working in the market, but you can't trust anyone as security of your belongings is one of the essential points to end up your move successfully.
That's why, before selecting any Shifting service provider, you must invest your time do full inquiry about the movers, by asking for reference from any experienced person, or you can check their reviews posted on several websites like- Assure Shift, Mouthshut, Facebook, etc. to get all the necessary information about the reliability of the company.
By doing extensive research and comparing the mover's details, you can hire a suitable Packers and Movers, who can complete your move from beginning to end-point without any interruption during your entire move.
We hope that the above-explained tips will definitely help you to complete your relocation by planning at the right time and hiring a genuine relocation service provider, who has a presence at your current and new location to provide you stress-free moving experience by taking complete care of all your items.
Article Submitted By Community Writer