Aside from the bedroom where you spend six to ten hours sleeping each night, the kitchen is often the most frequently used room in a home. Your kitchen is the center of your day to day living. It is where your day usually begins as you prepare breakfast for yourself or your children, or you grab a mug of coffee to enjoy on your way to work. It is where your day often ends, too, as your family reconvenes after a long day to socialize, eat, and prepare a meal together. Your kitchen bonds your loves ones together.
For these reasons, many homeowners focus on making their kitchen one of the most beautiful and appealing rooms in the home. With so many hours spent in this room and connections made over meals, it is only natural that homeowners would want the room to be comfortable, up to date, and functional. Unfortunately, kitchen renovations and remodels can be quite costly. So how can homeowners on a budget create a kitchen that is beautiful, without spending an arm and a leg?
How to make your kitchen beautiful on a budget
Kitchen remodels are not inexpensive. In fact, the average kitchen remodel will cost somewhere between $13,000 to $36,000. This type of expense means that many homeowners might need to forego a full-on renovation so that they can focus on making smaller and more impactful changes that will give them the most bang, and beauty, for their buck.
Here are some quick tips to help you get the most impact as you beautify your kitchen that won't break the bank.
1. Update your countertop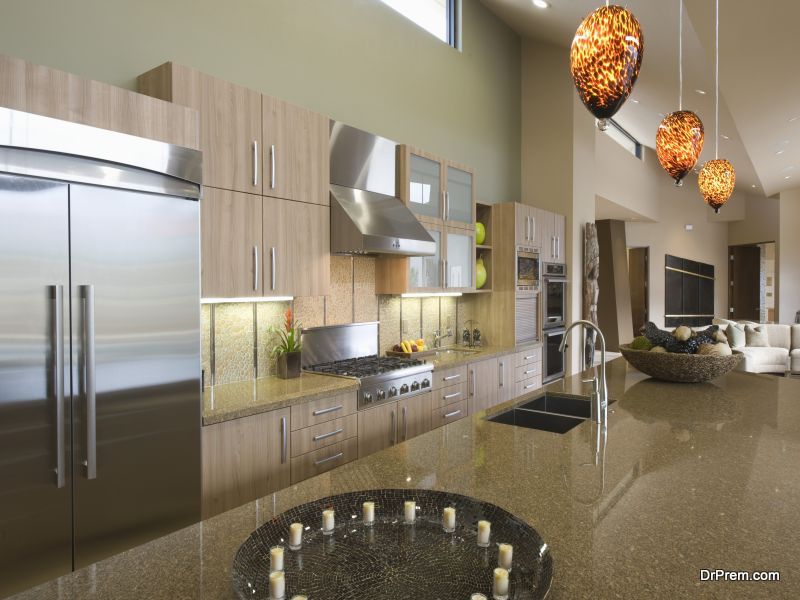 Your countertop experiences a lot of use and abuse, but it is also a central focal point in your kitchen, especially if you have a center island. Quartzite countertops, like the options available at Marble, are becoming more and more popular with homeowners because of its fire, heat, and stain resistance. Further, quartzite resists UV radiation, which means it will keep its color and look as brand new in year ten as it did on day one. Quartzite countertop materials usually start at about $60 per square foot, but most will exceed $100 because quartzite is cut with diamond blades. This process takes skill and effort to create the most beautifully cut pieces of the material. Most homeowners find the cost well worth the expense, however, due to the beauty and overall durability of the quartzite.
2. Add floating shelves
Not only will these shelves provide you with more space, but they will provide a modern look that can fit in with any décor or style. Floating shelves are a great way to display some of your wares that you use less frequently but still deserve to be out for people to enjoy. These shelves are also a great way to store glassware as the glass will reflect the natural light in the room, making the room feel bigger, brighter, and more beautiful.
3. Replace your lighting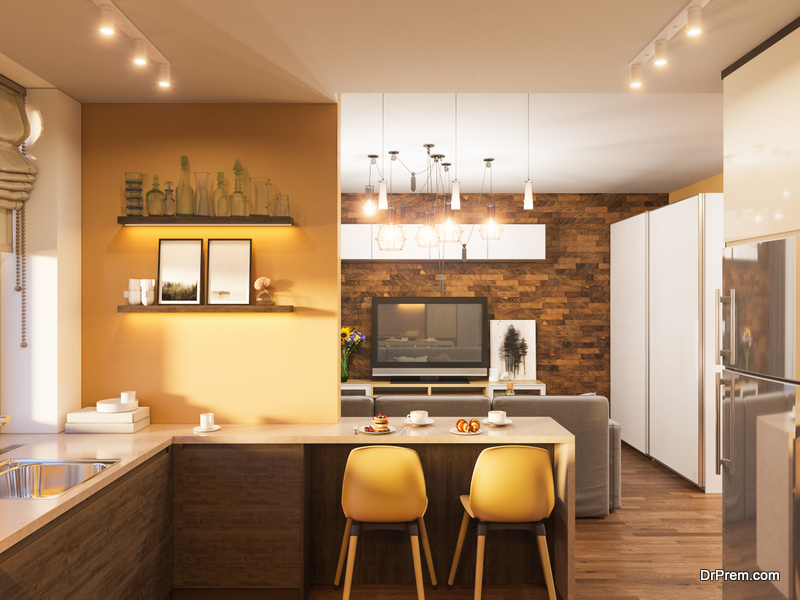 Making changes to your lighting can create dramatic and beautiful changes in a kitchen. Pendant lights are a modern approach to lighting for the center of your kitchen and draw the eyes to the ceiling, which can help make the room feel more expansive. Further, pops of color in your lighting can help tie in the color of your cabinets, countertops, or even dishware that you have displayed on your floating shelves.
And rather than relying on just one approach to lighting, do not hesitate to come at the lighting from different angles. While your pendant light will serve as your primary ambient light, task lighting such as lights added underneath your upper cabinets can improve both function and visibility. Accent lighting can also be handy in your kitchen to help focus on your floating shelves, or a piece of artwork that may be hanging in the room.
4. Enhance your appliances
Even the best kitchen appliance is not designed to last forever. Dishwashers, microwaves, stovetops, wall ovens, and refrigerators all have an estimated life, and will need replacement at some point. If you have the space to make some changes, consider investing in a wall-oven with a separate stovetop incorporated into your new quartzite countertops. Not only will this provide you with more room for cooking and baking in your new wall oven, but it will make a great complement to your beautiful new countertop.
5. Paint, paint, paint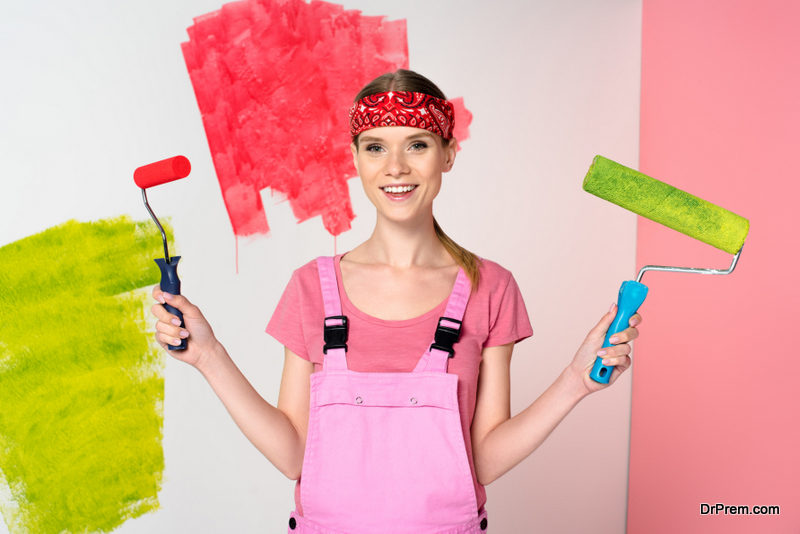 Kitchens experience a lot of use, and with that, they see a lot of spills and spatters. Overtime, grease and other drippings find their way to your wall and erode that fresh and clean look. A new coat of paint in a modern and updated color every few years will help your kitchen stay looking cleaning and new. Not only that, but a fresh coat of paint is one of the most cost-effective changes that you can make in any room in your home.
Article Submitted By Community Writer