Studio flat is getting popular day by day. This is famous amongst the city residents. But residing in a studio flat can be sometimes difficult to manage with all the amenities, storage ideas,  latest trends and accessories.
Although space is limited, we can go for several of the ideas available to incorporate to get most of these interiors. The best studio apartment design ideas are those that make use of space in a clever way. So, let's check some of the clever ideas.
Generating a special unit from the storage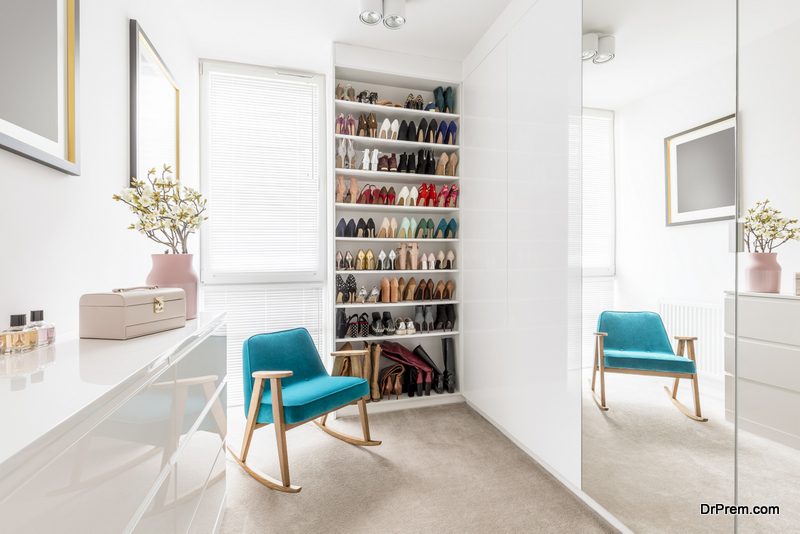 The foremost thing comes to mind in a studio apartment is where to adjust the storage and the cabinets. Yes because of the bed area, almost half the space is covered and you can hardly make a place for cabinets and shelf and tables. An elevated bed is the best option in this case. It uses the unnecessary space beneath the stairs to create a storage area and cabinets. Yes, this area can be utilized by installing a sliding door to create a private space for the bed space and also a special space for cabinets and units to keep your stuff into. Or, another idea is just to drape the curtains around your bed to arrange a private space.
Utilize wall and ceilings areas
If you have walls and ceiling that are vacant, use that space to create functional items and hang things. You can use it for a decorative purpose too. People often get confused as to how to decorate a studio apartment as there is limited space. But there's no need to worry, use walls to add hooks from which you can hang different décor, wall hangings and also your favorite portrait.
You can make a small wall mounted storage space to put little things in it or an open cabinet to decorate with small decorative items, small lamps and string lights too. It will look beautiful and unique. Also, don't forget your ceiling area from which you can hang flower pots or a small chandelier which gives your space a royal touch.
Use bigger furniture instead of the smaller one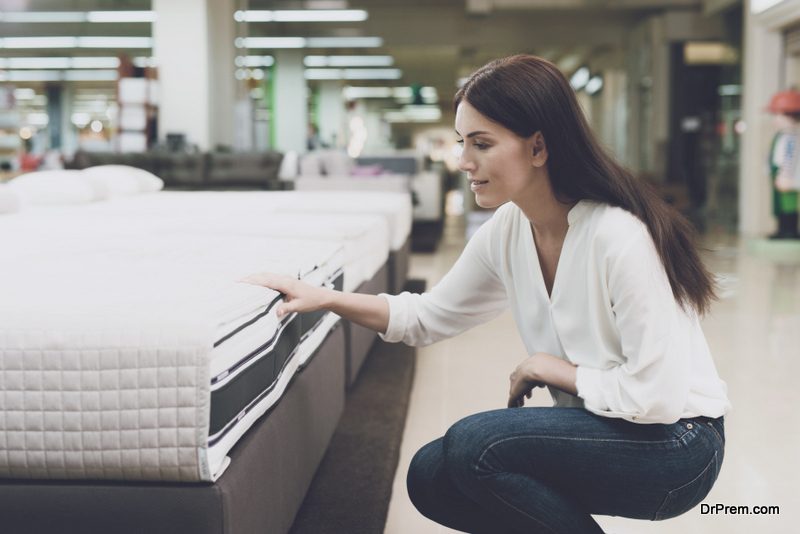 Instead of going for small furniture, use big furniture for your studio apartments. Yes, just because you have a small house, that doesn't mean you should keep small items in your house. Small furniture spotted around covers the area and will give away a cluttered look which will again make the apartment smaller and messy. Whereas if you go for big and sleek furniture, you just need fewer but smarter pieces that could make your studio feel bigger and spacious.
See through things to make your apartment bigger
This is the best studio apartment decorating tips 2018. It's fun and creative tips and can save you tones from investing. You can call it a trick that you have to involve in your small apartment ideas. It's like if you want some furniture in your house and also gets terrified of having one as it will clutter your place, go for see-through items. Furniture which is made from clear and transparent materials will give a purpose you need without the visual volume.
Lighten and brighten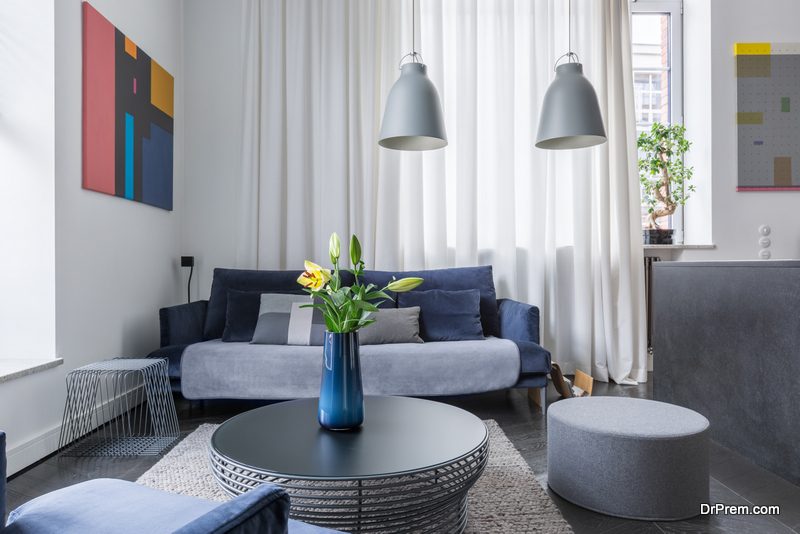 The best ideas of how to decorate a studio apartment, which works in almost every home. Bigger and brighter lights will make your place look bigger. One of the ways is to include lights and lamps in your house. It will give a perfect look at the same time; it will enhance your house appearance. Always clean your glass windows and door, allow the light to pour into your house and never keep anything near the window place which disrupts the natural light to come inside. One of the best ways to enhance the light is to color the walls with light shades and materials. It will also give a lighter feel to your space.
Using Mirror to make it bigger
The mirror is the best answer to many people question as to how to make a studio apartment look bigger and brighter. The mirror can be used to reflect light and throw it around the whole house making it brighter and larger. We know that adjusting mirror in the small apartment can be a hard task as there is a shortage of space. You can go for mirrored furniture as well. It works as two in one. You can have furniture as well mirror in the same frame. It will be the same way as for mirror cuts down the feel of bulky furniture, as it reflects light and makes your room bigger.