Bedroom is the most special and happy place for everyone. A heaven where you start and end your day. It's your personal space where you just want to be yourself. So the bedroom has to be made beautiful and comfortable at the same time, it has to be uplifting to give you a home feel. Why not bring more energy to your room by some décor ideas.
Decorating your bedroom doesn't mean that you have to spend a big amount in it, there are some nice décor and Wall art ideas for the bedroom you can try to give a new dimension to your room which is suitable for every mood and personality.
With some bedroom DIY décor, you can transform your room into a beautiful heaven. Let's see some of these home décor ideas.
Beautiful floral décor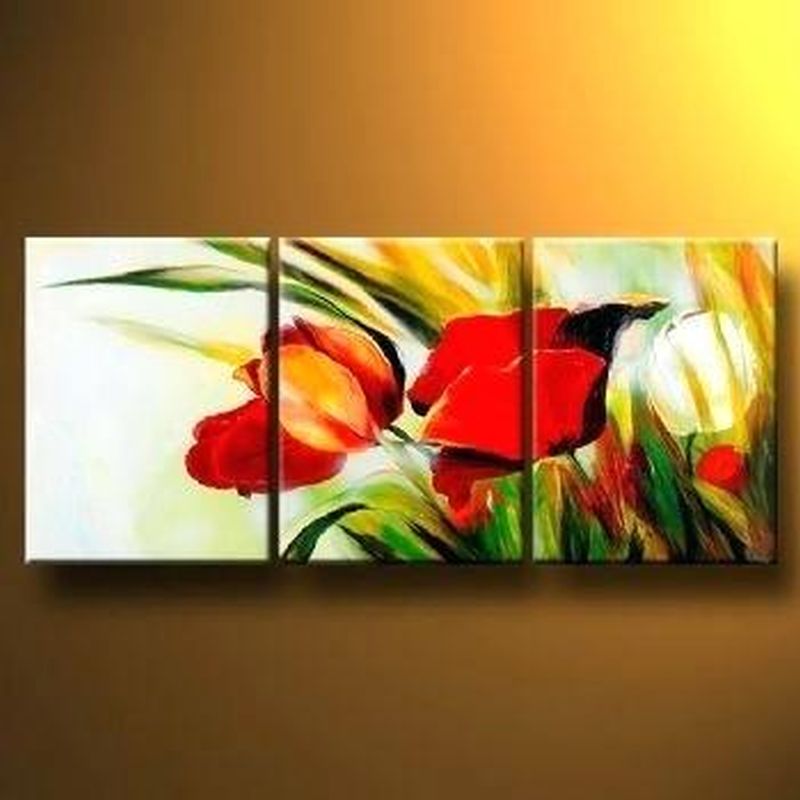 Image Source : holtziqhg.club
Floral décor for your bedroom is the best Bedroom wall art DIY ideas 2018. Try out this pretty theme for your bedroom which would certainly give a refreshing look to your wall. You can try flower décor in plenty of ways in your room.
Include a flower made from different color paper and frame it in your wall. Or, try flower initial to décor your wall. It looks beautiful and goes with your personality. Build an assortment of colors and sizes for a various display. You can also use a flower canvas or a big flower vase with fresh flora in it to give an earthy look.
Name or initial art
Name art looks beautiful in the bedroom. It is one of the creative Wall art ideas that you can even use in your kid's room. You can decorate your kid's room with their initial or his name near the bed or you can use your family's last name. Use wooden block letters, beautify with different colors and decorative items. The best way to try this glow in dark paints to give it a definite look.  It looks interesting and unique on your wall.
Canvas print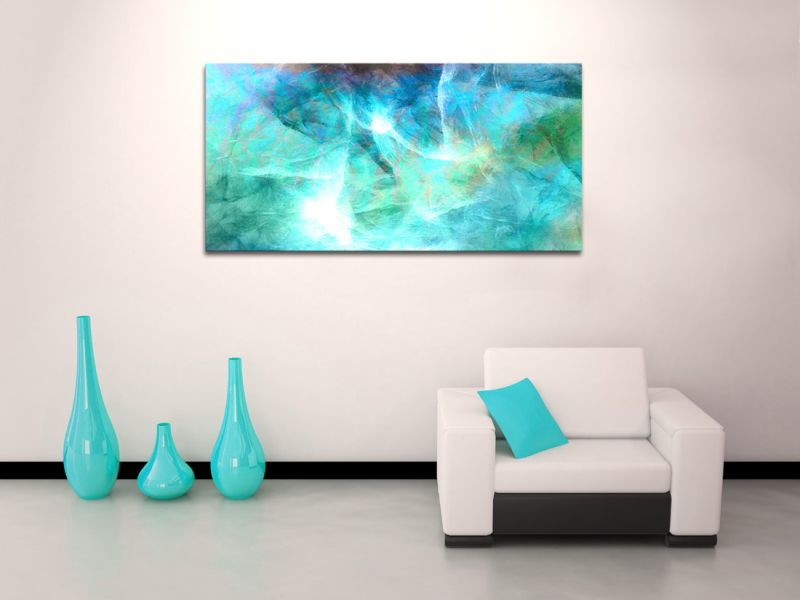 Image Source : cianellistudios.com
There's nothing more decorative than putting family photos on your wall. Add family photos especially the vacation candid shots into your bedroom with the canvas print. You can also DIY beautiful frames to arrange those shots beautifully. Make an assorted gallery using several photos. It would look great on your wall and brings back the memory of all the memorable times spent together.
Finger painting
This is also one of the creative Wall art ideas for the kid's room. From this, get your kid to involve in making the DIY project. Have them finger paint on white paper, anything they wanted to make and then help them cut their piece of art to decorate the bedroom wall. It will give a nice personal touch to the room, which would reflect your kid's personality.
Wallpaper frame décor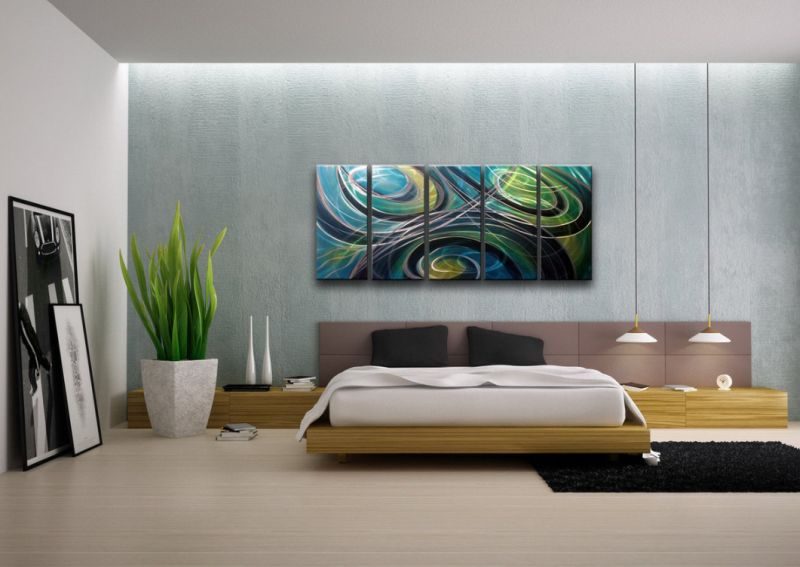 Image Source : jeffsbakery.com
This is one of the best bedroom wall art DIY ideas 2018 which looks attractive on walls and doesn't cost you a penny. Wallpaper framing is one of the simple yet elegant wall art DIY's out there. You can select from a variety of wallpapers or you can choose the one which is left while decorating your home. Or try wallpaper samples from the stores for free and you only need some frames which you can easily get in your home. Just frame the wallpaper in it to fill the small space of your house. Not only the wallpaper, small scarfs, old fabrics, and old calendar pages can also be converted into beautiful décor.
Glow in the dark stars and characters
This one idea is ideal for cute little members of your family. By using this idea you can give a fairytale look to your kid's room. Glow in the dark stickers, paints, and patterns are just perfect for the kids' bedroom or nursery. You can opt for different themes which your kids like. Give a nice glow in the dark paint to the ceiling. It would make it look as if you are sitting under the sky at night. Kids usually like these ideas very much.
DIY canvas painting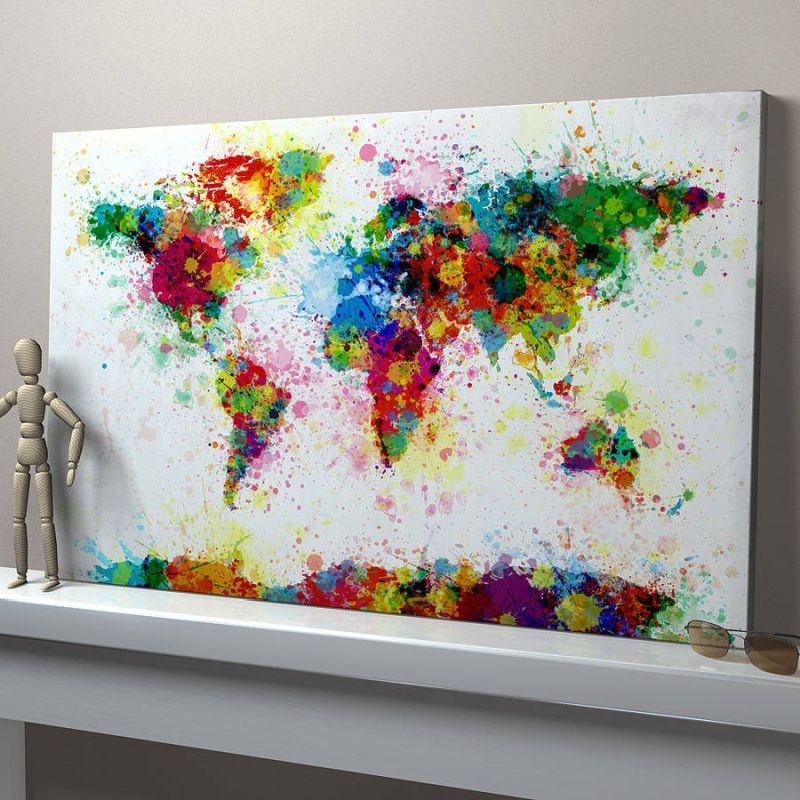 Image Source : i2.wp.com
Lastly, show your creativity by painting the canvas of your choice of colors. Dress up the entire wall by playing with colors. Use simple strokes and warm colors like sea green, yellow and blue to paint the canvas. Add some contrast color to your painting by light shades like white, black and grey. It will add a personal touch in decorating your wall and enhance the look of your room.
DIY flower wall
This is the most beautiful and effortless wall décor ideas which go well with every room. Some of the master bedroom DIY wall art inspirations can be made immaculate with flower wall.