What's your home style? Like the clothing you wear and the car you drive, there's definitely an element of personal style in the home you buy. However, home style is about more than aesthetics. The style of your home is often determined by architectural elements that add form and function to the structure.
Depending on where you live, virtually every home style could be on the market. Like location, price per square foot and number of rooms, there are search strategies that can be used to narrow down the list of available homes to your exact style.
Search Strategy #1 – Know the Key Elements of Your Home Style
As with any search, knowing what you are looking for will make finding it much easier. Start by researching different home styles in architecture guides and touring open houses to get a firsthand look at the different styles.
Some of today's most common home styles include:
·  Craftsman
·  Ranch
·  Log Cabin
·  Art Deco
·  Modern
·  Mid-Century Modern
·  Contemporary
·  Colonial
·  Georgian
·  Greek Revival
·  Victorian
·  Cape Cod
·  Neoclassical
·  Shotgun
·  Bungalow
·  Spanish Colonial
Focus on the key architectural elements that set a style apart from the others. This will allow you to target your searches for homes within that style. It's also important to note that some home style terminology is used loosely. For example, contemporary can be used to describe features within a home that has a different architectural style.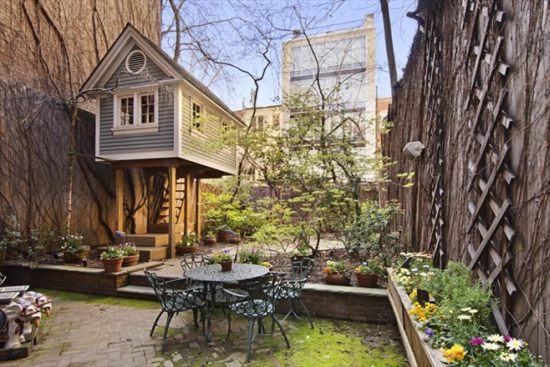 Search Strategy #2 – Look in Specific Neighborhoods for a Distinct Style
The region you live in influences home styles for functional reasons. However, in larger cities the neighborhood that you search in will often dictate which home styles are available as well. The San Diego real estate market is a good example of this. San Diego is made up of many distinct areas where each has their own unique landscape and architectural style. The areas are so distinct that the city's development plan is known as the City of Villages strategy, and each area is considered it's own "village".
Neighborhoods with new home developments are another example of this. Nearly all new developments have building guidelines that dictate which home styles can be built. When you're deciding on a location, consider which home styles are common in the area.
Search Strategy #3 – Filter by Features
Sites like Redfin.com and Realtor.com offer homebuyers a lot of search options. You can use the additional filters function to fine-tune your search for a specific home style.
Search specifically for key design elements such as:
·  Number of Stories
·  Front Porch
·  Back Patio
·  Fireplace
·  Vaulted Ceilings
·  Garage
·  Hardwood Floors
Sometimes these additional feature filters can be hard to find. For example, on Realtor.com you'll need to select 'More Filters'. Then in the pop-up box you'll have to select 'Add Features' to see an additional list of design elements.
Search Strategy #4 – Consider Homes With Strong Bones That You Can Make Your Own
You found a home that's in a great location, under budget and seriously reduces your commute to work. It's perfect, except it's not exactly your style. When everything else is lining up, consider whether the home has a good foundation you can work with to make it your own.
Many architectural features can be added to make a home look more like another style. Consider what changes would be needed to make the home fit your style without over-improving the property. Major remodels such as room additions and changing the facade of the exterior may be more work and expense than it's worth.
When you keep an open mind and an eye out for key design elements, it's much easier to find a home that fits your unique style.
Article Submitted By Community Writer