Whether you're looking to sell your home soon, or you just want to make things nicer, it's never a bad time to improve the outside of your home. Doing so not only makes your home more enjoyable to live in but can improve the home's value in the long run. There are a lot of options when it comes to improving the outside of your home, so if you're unsure of where to start, here are a few suggestions.
Replacing Your Roof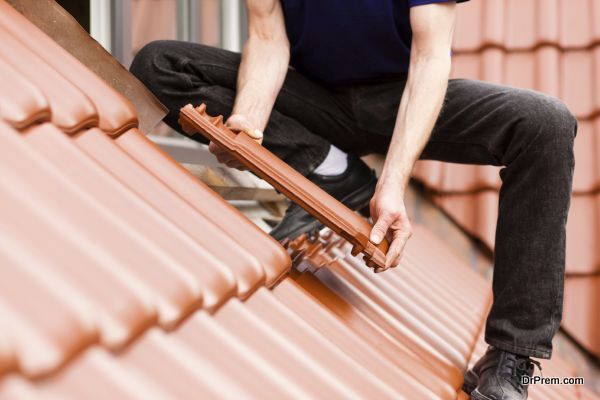 While siding is pretty durable, this isn't always the case with roofs. Roofs get the worst of the weather elements, and, as a result, they can break down over time. If you're noticing leaks within your home, or if you're just tired of the way your roof looks, consider switching it up. The homes that currently don't have shingle roofs may want to consider switching to this style, as it is a very popular one. In fact, according to Reroof America, "four out of five homes are protected by asphalt shingles and 1 out of every 5 businesses have a shingle roof." There are plenty of different styles and colors available with shingle roofs, so you can get something that really appeals to you.
Install New Siding or Add a New Paint Color
One of the biggest changes you can make to your home is adding/changing the siding, or painting it in a new color. While house siding is typically very durable, you may still want to change it just for appearance's sake. Maybe you've done some redecorating already outside the home, and the current siding no longer matches. Or, if you don't have siding, then the color of your home may not be what you want it. Changing either the siding or paint is one way to make a dramatic change to your home.
Work on Your Landscaping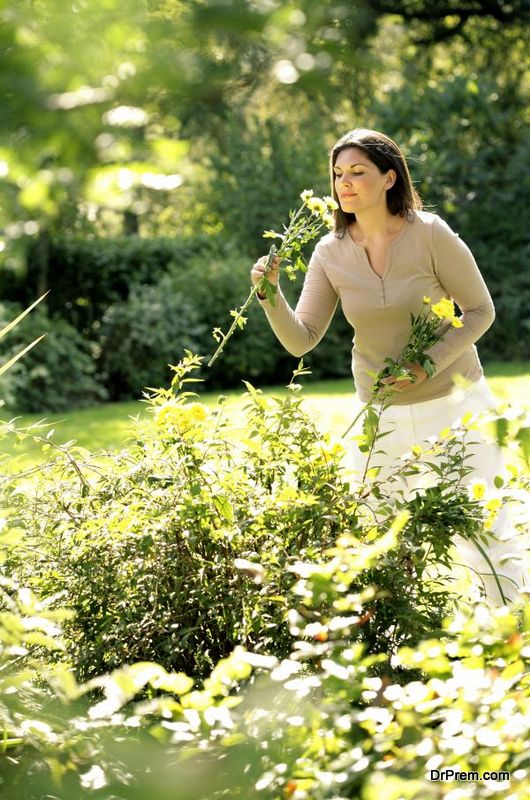 Improving the outside of your home isn't always about the home itself. There are plenty of things you can do around the home that will also improve its overall appearance. Planting new bushes, flowers or trees is a great place to start, as is adding a vegetable garden. Doing so adds color to your home, and makes your lawn look more appealing. Of course, these items will take some maintenance, but the effort is worth it for the impact plants have on your home.
Install an Outdoor Pond
While you are adding in plants, consider adding in a water feature as well. Small ponds and fountains make an outdoor area much more enjoyable and give your yard something unique. There is a wide range of ways you can do this, from a tiny fountain on your deck to a large backyard pond filled with waterfalls and fish. How much you want to do is up to you, and how much space you have to work with.
Build a Patio or Deck
With all of this improvement to your yard, you'll want someplace to enjoy it. A patio or deck is great for this. With a patio or deck, you can set up chairs to relax on, tables to eat of, and fireplaces to gather around. If you place your patio near your water feature or garden, you've essentially created a nice outdoor space for you to relax in.
Repave Your Driveway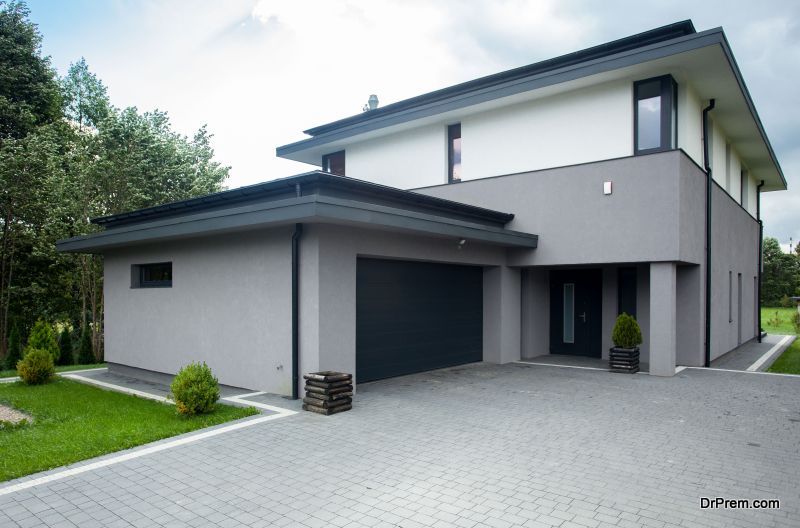 Over time, as the earth shifts beneath it, and the sun beats down on it every day, your driveway can become cracked and faded. The change is typically gradual, and you may not even notice it. But if you take a moment to really examine your driveway, you may notice that it is uneven or cracked. Repaving it not only makes it look better but can help with poor drainage.
Pressure-wash Your Home
Finally, sometimes all a home needs is a good cleaning. Dirt and grime build up on homes, and they occasionally need a good washing to get it all off. Usually, a regular hose won't be good enough, so you'll need to either rent or buy a pressure washer to get the job done right. Once you start washing, the difference it makes will amaze you. For more on how to pressure wash a home, check out this guide.
Don't Neglect The Outside Of Your Home
Sometimes we become so focused on fixing up the inside of our homes that we forget about the outside. Take some time to examine your property, and think about the changes you could make to improve the area. Sometimes it's something big – like installing a new patio – while other times all you need is a couple of flowers or a good washing. In the end, your home will look better, be worth more, and you'll enjoy looking at it every day.
Article Submitted By Community Writer