As a homeowner, you always hear how smart it is to keep your home updated, especially if you want to keep a good amount of equity in your home and have the opportunity for good resale value. And when it comes to home remodel, kitchens and bathrooms tend to be at the top of the list as holding the most value. However, before you dive right into your kitchen remodel, there are a few important things you must consider to keep your project moving in the right direction.
Budget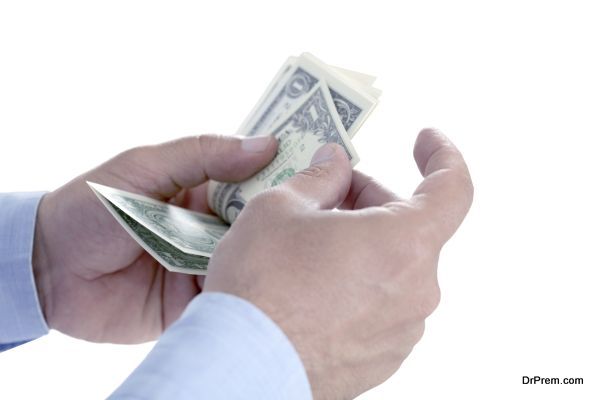 Before you even think about what type of cabinets you want or what color you want to paint the walls, you must first decide on a budget. Having this budget will be your saving grace when it comes to ensuring you don't over-spend and put yourself into a financial pickle. When creating your budget, it's also a good idea to plan for 10-20% in unexpected costs. For instance, you may find there was a leak that needs fixing, and this could put a damper into your budget if you don't plan for the unexpected. Be sure to keep a running list of what you spent so you can rest assured you're staying on track.
Resale Value
After you decide on a budget, you want to have an idea of what type of remodel you want to do. This includes picking out things like backsplash, cabinets, new appliances, flooring, and any construction changes you may need to make if changing the layout. However, while you may dream of this chef's kitchen equipped with all the top features and appliances, you need to think about the resale value. For instance, if you live in a mediocre neighborhood, having this chef's kitchen isn't going to enhance the value of your home that much because it may put your home out of the price range for homes in the area. However, if you live in an upscale neighborhood, then a chef's kitchen could be just the thing to make your home more attractive over others on the market.
Plumbing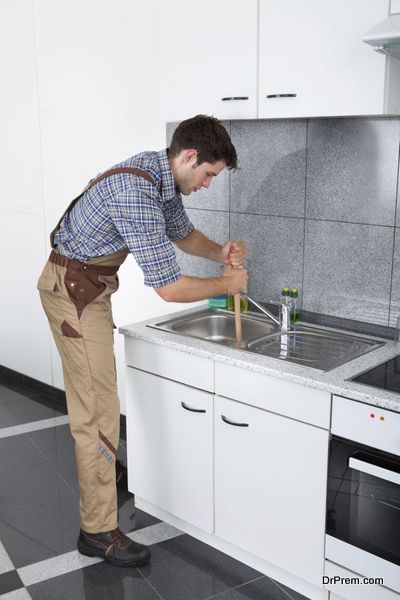 When it comes to home remodels in the kitchen, many homeowners fail to consider the cost and necessity of plumbing. However, whether you're just installing a new sink or if you're rerouting plumbing because you're changing the layout of your kitchen, using the help of a professional plumber can be a great benefit. According to Mr Green Plumbing in Lakewood Colorado, "Opting for the right professional plumber will make your home project go much smoother and will typically save you  money in the long run." Instead of trying to tackle the plumbing fixes on your own, make the smart decision and use a professional to handle this piece of the remodel.
Layout
If your kitchen remodel includes moving your kitchen around to create a different layout, you'll want to think about this first before you start knocking walls down. For instance, you need to be sure that any walls you plan to remove aren't load-bearing, and if these walls have things like electric or HVAC running through them, you need to plan for these to go somewhere else. In addition, you want to ensure the new layout is functional. Be sure there's enough room for people to move around, and make sure you don't have appliances randomly placed so the kitchen is no longer functional. Finally, be sure that the little details make sense, such as having your light switches in the appropriate places. The last thing you want to do is spend a good amount of money on a kitchen remodel only to have it not be functional when the remodel is over.
Timeline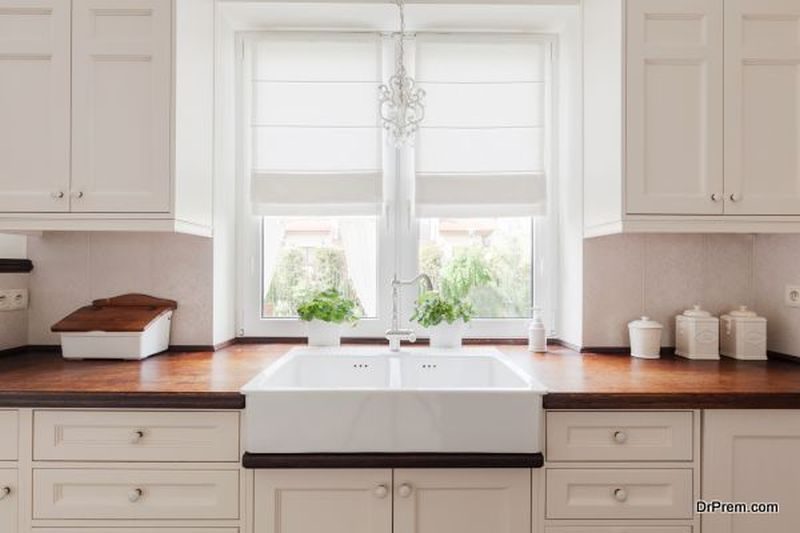 Having a timeline is always a good idea when starting a home project, but it's also important for you to understand that changes in scope or underlying issues could push your remodel back. If you have a very hard deadline for your kitchen remodel to be finished, then you need to talk this through with your contractor right away so you can plan ahead and keep things on schedule as much as possible. If you do have a hard deadline, it may be in your best interest to tell the contractor your hard deadline is a few weeks earlier than you need. This way, if there is any delay, you still have a little bit of wiggle room.
Inconvenience
What most people fail to think about with a kitchen remodel is the inconvenience it will cause to their household. You will be out of a kitchen for a good amount of time, which means you'll want to move things like your fridge and oven to the basement so you can still use it. You'll also want to plan for meals that don't involve a lot of cooking. The more you can plan ahead, the easier this remodel will be.
Remodeling your kitchen can be great for your home's resale value, but before you start, be sure you've thoroughly considered all these things.
Article Submitted By Community Writer