A bedroom is one of the most important places in a house for a person. After the end of a tiring and stressful day, this is the place where a person would want to come and relax himself or herself by having a good night's sleep. Most people love to personalize this room not just based on their requirements, they also want to customize it to suit their personality. While some people like to keep unique designs of furniture's, there are many who prefer to go ahead and stick to the regular styles. No matter what you choose, one of the most important things is the bedroom storage solutions. In this article, you will get to know some of the best places to have a storage space in the bedroom.
Under the bed storage space in the bedroom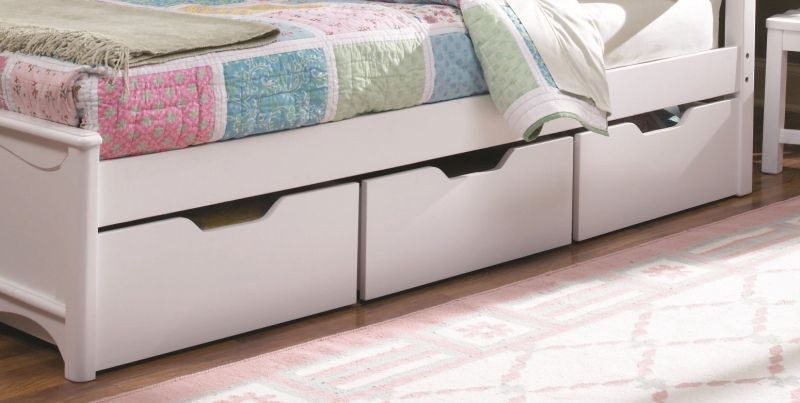 This by far has proven to be one of the best ideas for anybody who is looking to create storage space in the bedroom. Building a storage unit under the bed can be used for various reasons. It also helps to in less cleaning of the space as things that are kept inside it are free from excess dirt and dust. You can also go ahead and use it to store the bed sheets and quilts that you use regularly. Apart from that, it can also be made in the form of a book shelf. The storage can be opened from the side as well as top depending on how you want it to be.
A step of drawers
This is beneficial for those families who have more than one children and very little room space. If you are planning to make a bunk bed for your children, then instead of a regular ladder, you can build a small stepladder, which has draws in it. This will help serve two purposes, one you have storage draws where you can keep many things and two your children can also go up to sleep. This can also be used as a space for sitting in case their friends happen to visit them.
A showcase from the outside and cupboard from inside
If you are a person who loves to collect a lot of cute decorative items for your house then it is obvious that you are bound to have a showcase, however this can be made a little different in order to ehance your bedroom storage. You can make a cupboard or a shelf inside so that you have a storage space available. The door can be designed to suit your needs of showcase.
A seating arrangement near a window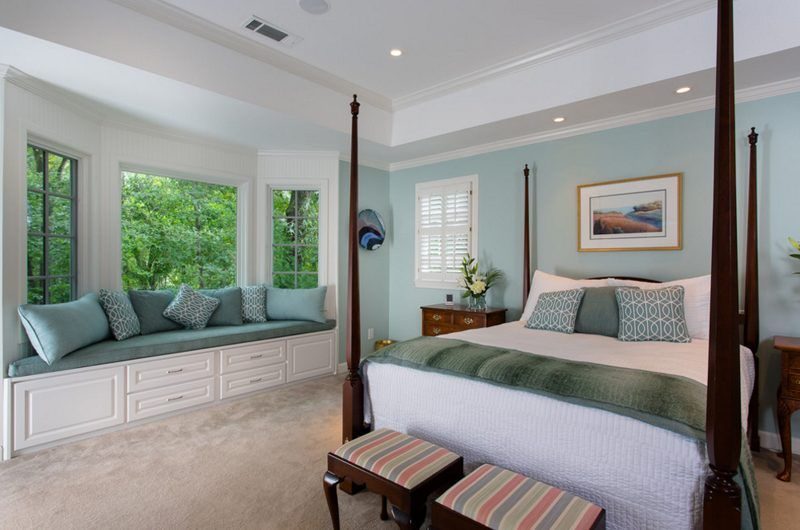 If you live in a place that has a lot of fresh air and natural beauty, you are bound to be attracted to sit near the windows. Instead of making a stool or a chair, you can make a small sofa along with a storage space. This type of storage space in the bedroom is ideal if you have short windows and want to have a seating arrangement inside your bedroom.
A multi-functional dressing table with bookshelves on the side
For people living in small houses, making the maximum use of the space they have is essential. Another way to create some extra bedroom storage space is by having a multi-functional dressing table. On one side, you can make a separate space for your books by creating bookshelves on either side. In this concept, you can use your creativity and create some amazing layout designs. You can also combine this idea with long drawers to get the additional storage space in the bedroom. 
Long cupboards from ceiling to the ground with drawers
Another way to enhance the storage space in the bedroom is by opting for long cupboards that go all the way up to the ceiling. On the top-most portion, you can make cabinets or shelves to store things. You can also create small drawers on the ground level to keep your shoes instead of having a separate shoe rack. People living in studio apartments can make use of this idea since they do not have much space.
Removable racks and shelves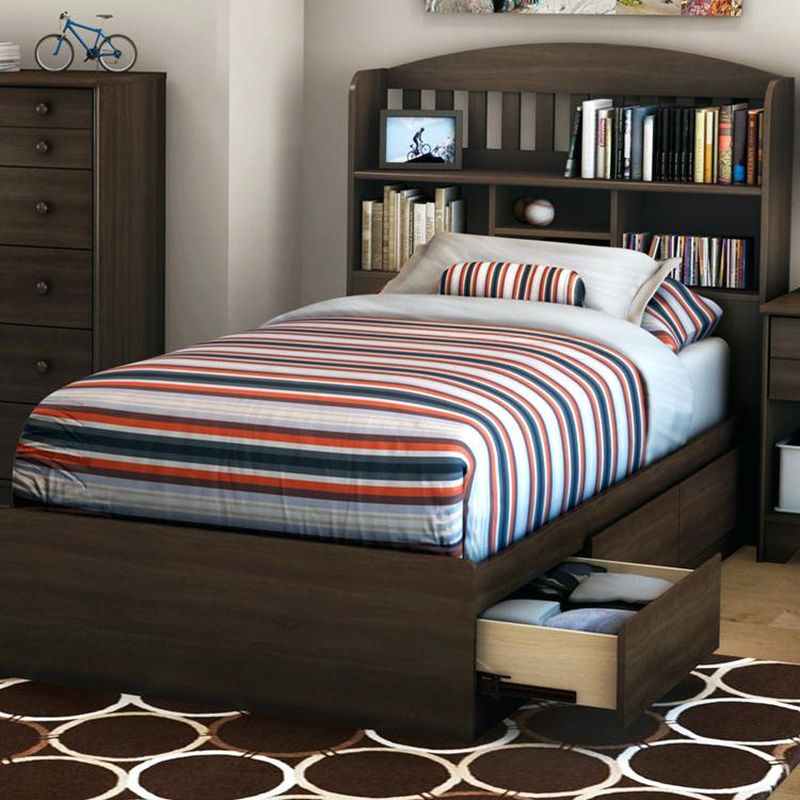 For people on a budget, you do not have to spend too much of money on this idea. The best part about removable racks and shelves is that they are easily available in the market. This concept is beneficial for those living in paying guest accommodations. Through this idea, you can easily enhance the storage space for small sized bedrooms.
Conclusion
Though there are various other ways a person can enhance their Bedroom Storage space, however these are just a few of the various ideas on how you can make a more space in your house. Having the right amount of space is very important; however, it is also equally essential that it should be used effectively. While enhancing storage space for small sized bedrooms; you have to ensure that you do not overdo it otherwise; the space can look very cramped up.