Home decor and renovation opens the possibilities to a variety of ideas. You can mix and match or even blend in any theme according to your needs. Just as how it is important to decorate your living room or bedroom, even the bathroom should not be ignored. Through this blog you will get a few innovative bathroom ideas that you can use to give your bathroom a new look.
Creative bathroom ideas using Mirrors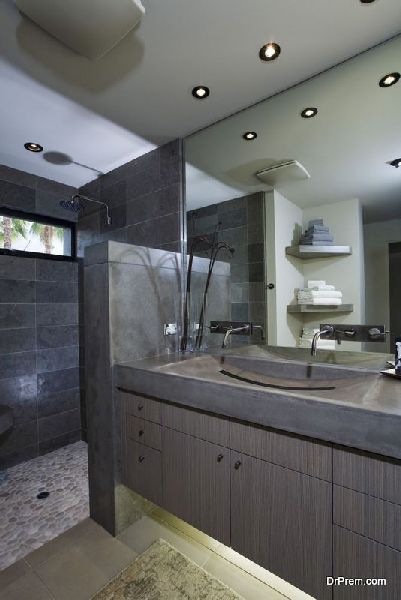 Mirrors are one of the most creative bathroom ideas you can use. Instead of having just a single mirror placed on above the sink, you can consider using mirrors for the shower doors as well. Along with that, you an even choose mirrored flooring tiles to blend in with the entire theme of your bathroom.
Trendy and innovative bathroom ideas with reflective wallpapers
One of the best things about reflective wallpapers is that you do not have to invest too much of money on any other bathroom decor. One idea on this front will be to use gold reflective wallpapers. These sorts of wallpapers are very beautiful to look at and add a glam factor to the overall décor of the bathroom.
Floor to ceiling budget friendly remodeling bathroom ideas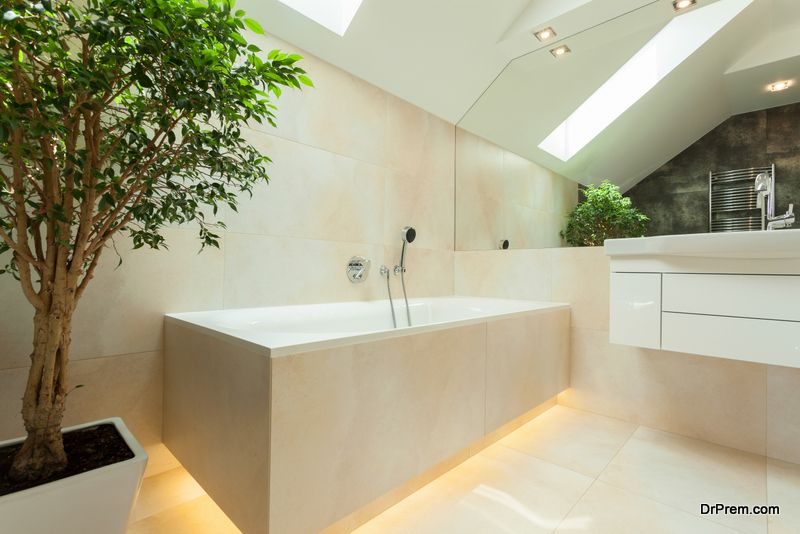 For those with small bathrooms, storage facilities can be a big problem. In such cases, you can use the benefit of making floor to ceiling cabinets. For big sized bathrooms, yu can utilize the walls to create a beautiful finish. Choose designs that will help to reduce the largeness look of the bathroom and fill the space up effectively.
Antique theme or inspiration innovative bathroom ideas
People who love the Antique looks will defiantly love this idea. For the bathroom, use an antique looking chest of drawers as a storage space. Similarly, for the mirror, choose an antique designed mirror. Even the accessories like the bathroom faucets or showerheads can have the traditional touch.
Marble and metallic concept for small bathrooms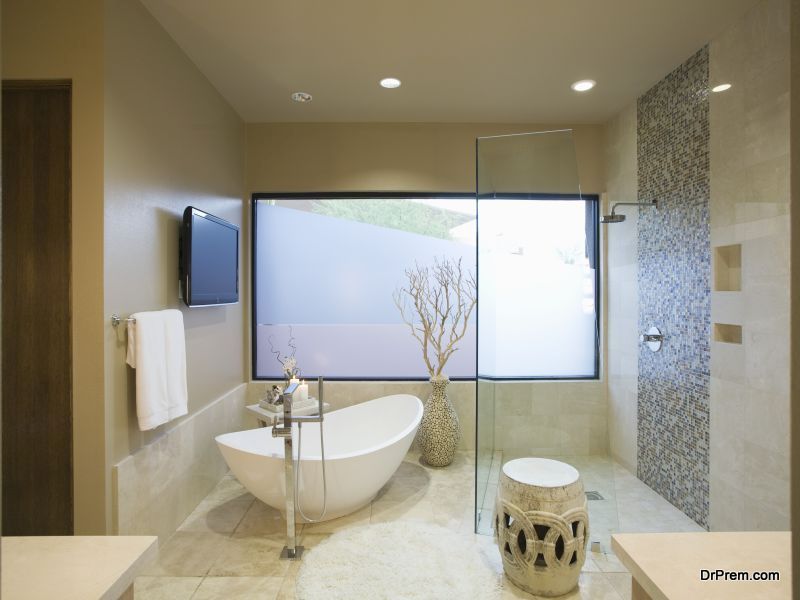 The combination of marble and metal helps to create some of the most innovative bathroom ideas. This will give your bathroom a very modern and elegant look. This theme is one of the most durable bathroom designs you can choose. If you want something different and beautiful, this theme will be just right for you. This concept is also easy to maintain and perfect when you do not have much time on hands to clean.
Turkish panel bathroom sink with glass tiled walls
For those who want stylish but budget friendly remodeling bathroom ideas, you can surely try this one out. For the bathroom sink counter, opt for the Turkish panel and complement it with tiled walls made from glass.
River rock flooring with an all natural theme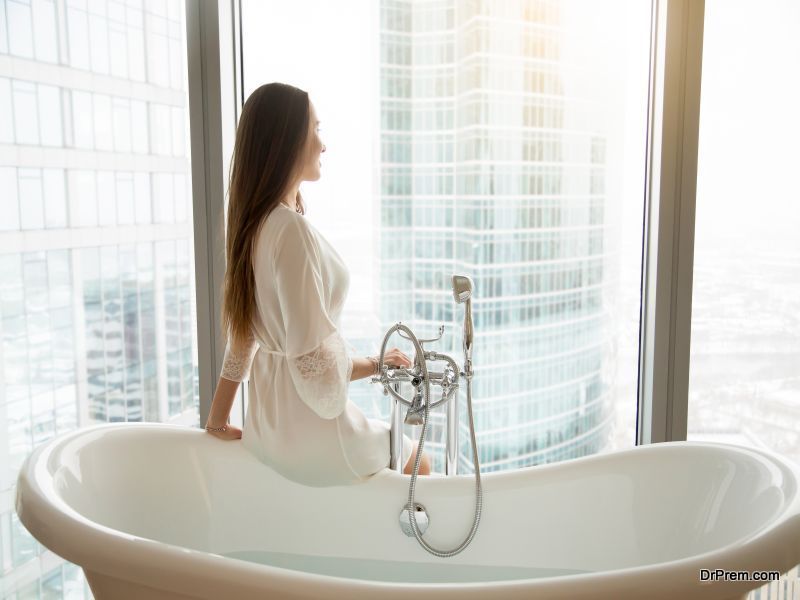 River rock flooring gives you a very natural feel. There are many innovative bathroom ideas using this concept. Given the fact that river rocks comes in different shapes and sizes, you can easily blend in different colors, sizes and designs to give your river rock flooring a unique look.
Playing with Turquoise blue and white color concept
The royal look of Turquoise blue has a very beautiful look to it. You can get some of the most innovative bathroom ideas with this color concept. The Turquoise blue and white combination is a very beautiful and refreshing concept.
Ornamental themes for narrow bathrooms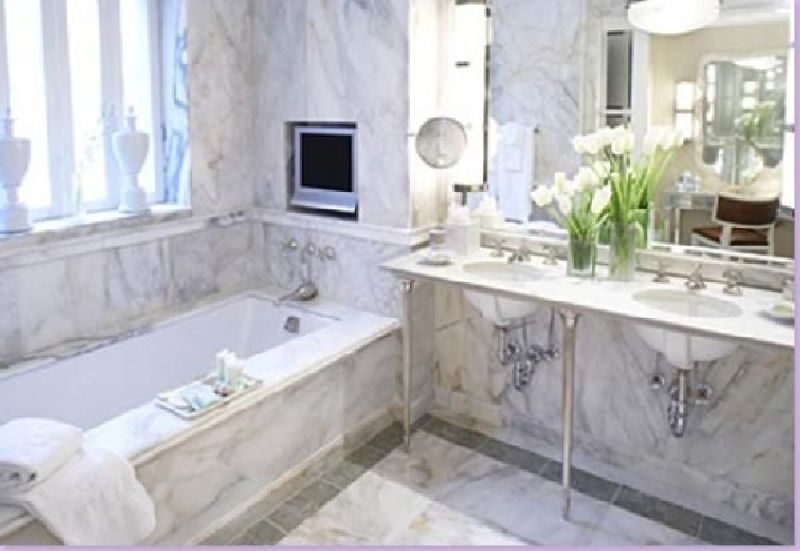 Ornamental themes are unique and different bathroom ideas you can use. There are many ways wherein you can decorate your bathroom. The best thing about such themes is that you can blend it in with any kind of base decor idea for your bathroom. The ornamental theme can be based on a particular concept or just a blend of the various designs that attract you the most.When you're ready to start your bathroom renovation project be sure to hire a qualified professional to bring your vision to life. Check out the Get Assist app to get in touch with contractors in your area.