Inevitably, at some point, your flooring will get dirty, but how exactly should you go about cleaning it? That's why we have put together a short guide to how to look after your hardwood flooring.
Cleaning a Vinyl Floor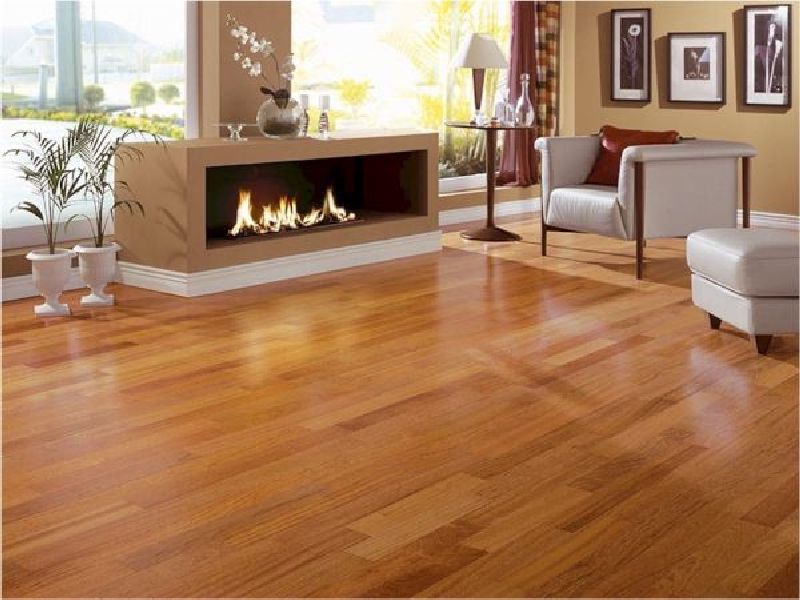 The worst enemies of vinyl flooring are dirt and chemicals. The first way you can combat these chemicals is with a doormat. Any grit that gets trapped inside is like sandpaper to your floor. Chemicals from asphalt can be invisibly trekked in on your shoes to your floor, causing it to turn yellow over time.
For any debris that does get in, make sure you act fast and get it cleaned up before the dirt gets ground in. It's paramount you sweep frequently, while using a soft broom.
Make sure you use the most delicate cleaning methods for cleaning vinyl. Using a damp mop with lukewarm water will do the job, but if soap is required, make sure you choose a cleaning product suitable for your vinyl.
For example, no-wax vinyl and wax vinyl need different cleaning products. For wax vinyl, clean it with warm water, while ensuring not to rub off the wax as you will have to reapply it. Always rinse your vinyl after washing with clean, cool water again on a well wrung mop, otherwise you'll leave a residue on the floor.
Like laminate, make sure you don't drown your vinyl. Over-soaking your mop and cleaning will create a surplus of water, which can lead to water getting into the cracks, seams, and edges of your vinyl. If water gets in, the glue bonds that hold the vinyl in place can be destroyed, causing curling corners and for it to become loose.
Cleaning a Hardwood Floor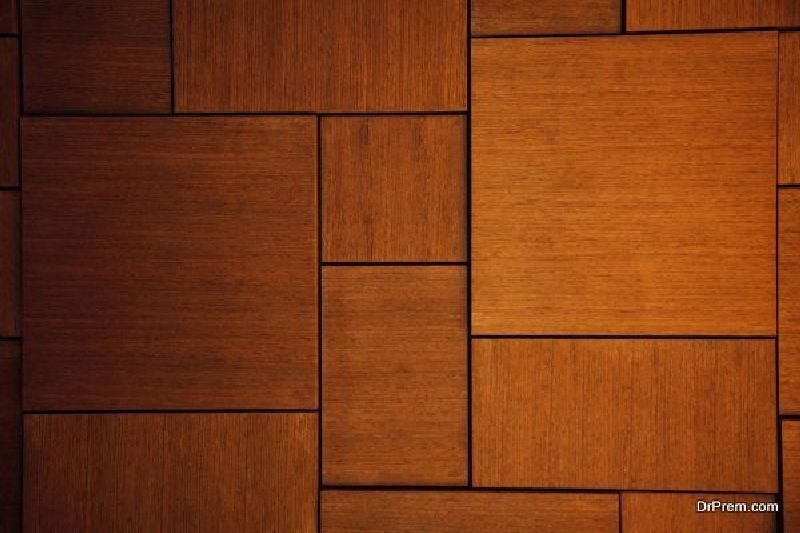 Before cleaning hardwood floors, make sure you know what finish it has. If you're unaware of this, rub your finger across the surface: if a smudge appears, the floor should be waxed. If you have waxed wood floors, sweep instead of mopping and vacuuming regularly. Waxed flooring can be damaged even by small amounts of water.
A great tip for correcting wood flooring scratches is to use a crayon. Simply get one the colour of your floor and rub it on the scratch to fill the gap, before using a blow dryer to heat the area. This will heat the crayon and allow you to buff it with a soft cloth, blending it in to conceal the scratch.
Sealed wood floors tend to have a protective coating of urethane, polyurethane, or polyacrylic, to prevent stains and water damage. If your flooring has such a finish, you can create a cleaning solution to keep it in prime condition.
Mix a quarter cup of mild soap with water in a bucket to mop with, and thoroughly wring out your mop before use. Afterwards, use a dry microfibre cloth to wipe up any excess moisture. We recommend cleaning high-traffic areas such as your kitchen once a week, but areas with low footfall need only be cleaned once a month.
To get an amazing shine on sealed wood floors, use boiling water and two teabags. Tea possesses tannic acid, a key ingredient in achieving a beautiful shine for hardwood floors. Wring out a soft cloth with the tea and start washing the floor to get a fantastic sheen. Make sure you steer clear of acidic vinegar solutions, as these can dull your flooring finish.
Article Submitted By Community Writer