Selling your house is a selfless act. No matter how many memories and things you've accumulated over the years, you have to swallow the bitter pill of making some changes. You might have a wall where your kid drew their first painting or the corner spot your dog calls home. You might feel sentimentally attached to these things and places and leave them be. However, a potential buyer might see them as neglect ─ something they have to spend their money and time to fix.
It's in your best interest to get rid of things that affect a sale. You have to make your home an inviting space for the next family to move in. Thankfully, we've compiled a list of things to help attract prospective buyers to your home, like a moth to a flame.
1. Depersonalize and Declutter: Make it Roomy and Inviting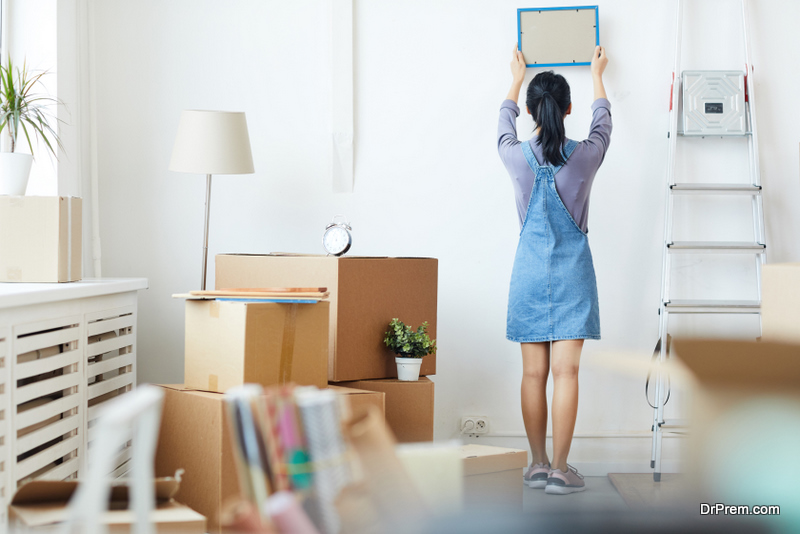 Buyers need to picture their belongings inside your house. That's only possible when you don't have your name stamped in every nook and corner. Some things you can set aside include:
Family heirlooms and photos
Framed degrees and certifications
Trophies sitting on tabletops
CDs and DVDs
Personal collections of stuffed dolls and figurines
Exercising equipment, such as treadmills and dumbbells.
Toothbrushes, trimmers, and bathrobes in your bathroom.
Furniture (accent chairs or tables blocking doors or other architectural features).
Don't just stuff these things into a cabinet or cupboard. Use storage bins that you can neatly put away in a basement. Renting a storage unit for the time the house is on sale is also worth the investment.
Removing distractions will bring the key features of your home to view and promote mobility. Buyers won't feel like they're intruding into someone else's home or private space.
2. Repaint the Old and Bring out the New
A fresh lick of paint can revitalize your home and can make it feel brand new while immediately adding appeal and value to your home.
Repainting can reinvigorate faded architectural details, such as crowns and window panes, and make spaces look new and roomy.
Use warm neutral colors, such as white, gold, and gray. These colors are universal, look good with everything and invite a calming atmosphere in the home. If you're already ahead of the game and have already given it a fresh coat, then touching upon wall stains and baseboards will suffice.
Although it can be a daunting prospect, painting can be completed yourself without the aid of a professional. Here are some things you can do to prepare for a successful paint job:
Cover furniture and floorboards with a drop cloth
Repair any holes or damages
Clean dust from the walls
Apply painters tape to trim
Use tape around cornices for a clean finish
3. Create a Curb Appeal: Capitalize on First Impressions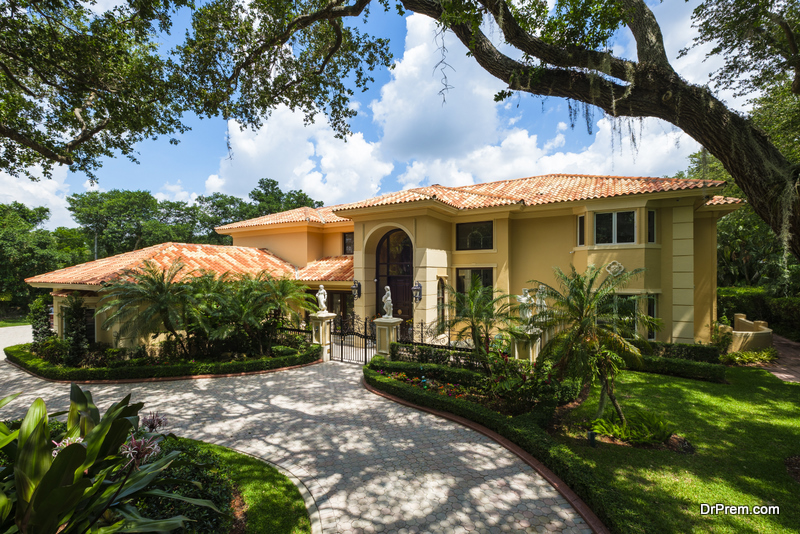 First impressions last. Buyers often drive by curbs to make their minds about a property. That's why curb appeal is crucial.Here are some things you can do to make your curb appealing for potential buyers:
Plant colorful plants. Some homeowner favorites include roses, Azaleas, Hydrangeas, and Hostas. However, be mindful of dun exposure and overall climate and stick to easy to maintain plants.
Pressure wash the dirt and grime of concrete driveways and walkaways.
Repaint your home's trim, driveway, front door, and shutters. Choose a bold color that makes your house look conspicuous and stand out from your neighbors.
Mount some lighting on your entryway to promote visibility during the night.
Install a new mailbox (or if you're really creative, you can make one yourself). Mailboxes are highly affordable and make a massive difference in the overall curb appeal of a home.
4. Stage your Home: Make it Stand Out
Setting the stage is the final and most important step. This means giving the main areas of the house a little more sparkle.
Staging doesn't have to break the bank or encompass the whole house. Focus on rooms that garner the most attention, such as master bedrooms, kitchen, and living rooms. Here are some great ideas for inspiration:
Keep Kitchen benches clear of any unnecessary appliances
Placing a bowl of fruit on the kitchen countertop
Lining the trashcans with new garbage bags
Sprucing up the bathroom with decorative soap and light air freshener
Hanging a painting over the master bed that enhances its staging
Adding fresh flowers to vases
Make beds with fresh, clean and neutral colored linen
Staging is about subtle changes. It's meant to accentuate critical architectural details.
You might have to buy new furniture, especially if your current furnishings are no longer in prime shape. If you don't have the budget to spend on new furniture, you can rent it out for the house-selling process.
Having new furniture is especially important if you've already moved your belongings to a new home and the property on sale is vacant. Unfurnished homes look more petite and deter buyers from picturing their belongings inside. 
Selling a house is all about putting yourself in the shoes of a prospective buyer. What kind of curb will they like? Will they be able to move around on a visit quickly? Will they imagine themselves living inside your property? Coming up with the answers to these questions is key to selling your house swiftly and profitably. If you're in the process of preparing your house for sale, it's important to understand where your property sits within the current market to gauge an appropriate listing price.
Seeking out a team property valuation experts can value your property and calculate its accurate worth to ensure you are getting the best price for your property.
Article Submitted By Community Writer