Room coolers are economical and eco-friendly alternatives to air conditioners. Their price range is Rs 3,000 to Rs 22,000 – 60% less than an air conditioner, also in terms of electricity consumption. One of the best and leading air cooler brands is Crompton. Crompton currently offers you a variety of air coolers, in terms of use, air capacity, indoor or outdoor, water tank capacity, and cooler price.With so many options available in the market, choosing the best model always depends on your budget and requirements.
1. Crompton optimus 65i desert air cooler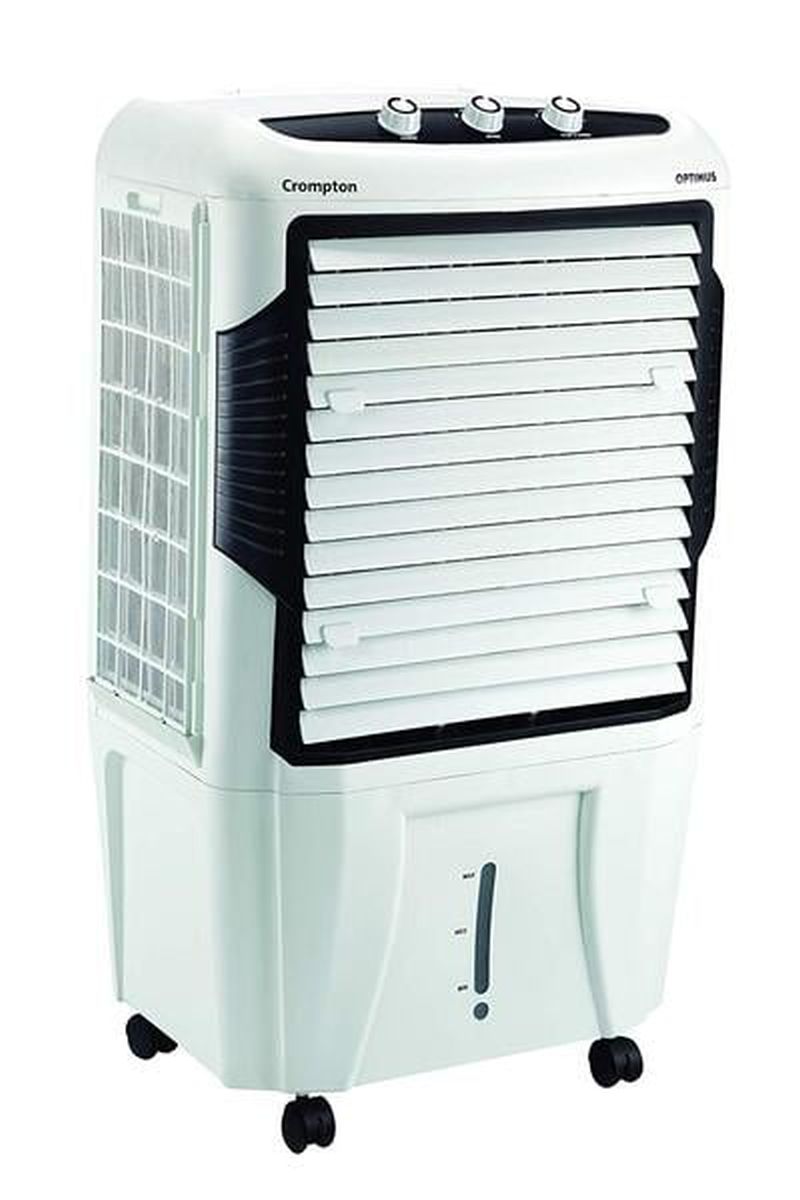 When you are looking for a good desert cooler to beat the summer heat, there are a few brands that stand out. One of those brands is the leading and affordable Crompton optimus 65i, Desert Cooler.This Desert Air Cooler is designed to be a heavy-duty outdoor cooling machine. It is also perfect for large indoor cooling. This particular cooler has the capacity to effectively cool rooms/medium sized halls up to 650 sq. one can use it in the bedroom.
As it is a powerful cooler, it throws cool air at a distance of up to 60 feet. This effective cooling is due to the new honeycomb design cooling pad. With an efficient power consumption of only 200w per hour, this 65 liter water tank capacity cooler is not going to give you sleepless nights on electricity bills.It is not very expensive as compared to other coolers in its category.
2. Crompton Ozone 55 indoor air cooler
If you are looking for a good indoor air cooler, Crompton ozone55is what you are looking for. It provides you with many features that make it convenient for your personal use. One of those features is motor over load protector. Air speed control enables you to adjust its functions like you would an AC. With 4 way air deflection, Crompton Ozone 55 creates the perfect indoor cooling, ideal for bedroom or home use.
With specially designed technology and wood wool cooling pad, it ensures powerful cooling very quietly. Additionally, it prevents dust and insects from entering, which means less maintenance. Overall, owning the Crompton Ozone 55 offers you a convenient and enjoyable experience. 3 side honeycomb pads ensure the fastest and most effective cooling.
3. Crompton Optimus Neo 27: tower cooler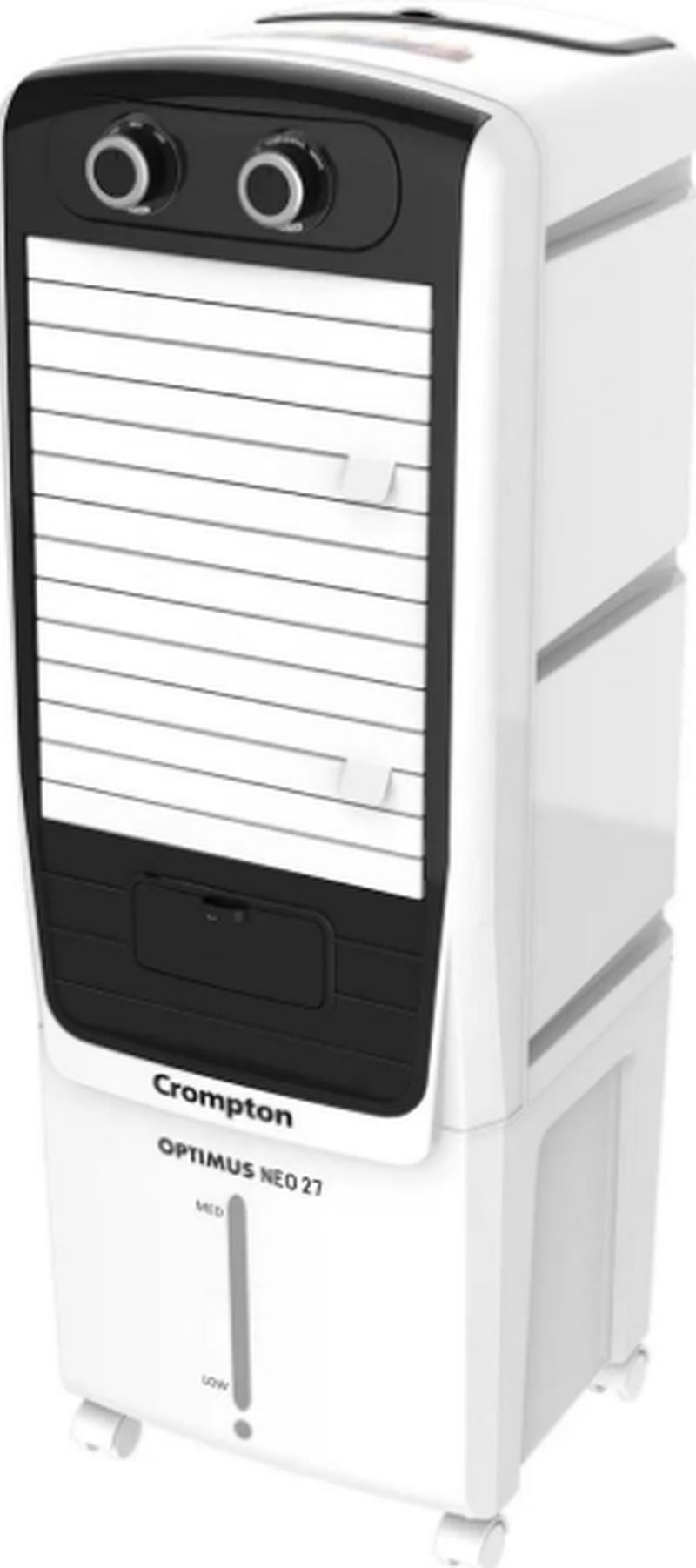 Tower air coolers come with a blower instead of the usual fans and are suitable for small rooms.If you are looking for an elegant and compact indoor air cooler (160 Sq. Ft.), then Crompton Optimus Neo 27 air cooler is right for you. Aside from the excellent build quality and aesthetic appeal there are many reasons why it is a great buy.The entire purpose of the cooler is its ability to cool the premises in the end summer heat.
4-way air deflections, honeycomb pad, ice chamber, water drainage point, mosquito free and easy cleaning, are some of its features. It is made of durable impact resistant material for long life. You'll also get 3-speed fan control. It is very energy efficient. The size is compact and portable.
4. Crompton Ozone Chill air cooler
This summer, when the temperature soars, you need a cooler to escape the heat. The Crompton Ozone Chill 50-Litre Air Cooler without Trolley is the ideal cooler. The 50-liter capacity will enable the cooler to last a full 12 hours+ without refills, making it the ideal choice to meet your needs. Ozone Chill is a simple and very effective cooler.
It throws air up to 35 feet, up to 235 Sq. Ft., and provides quick effective cooling. This particular cooler is also very light on electricity, so you can save big bills.Product quality is what matters when you look for a cooler, and the Crompton Ozone chill 50-Litre air cooler is a good quality product.
5. Optimus 65IoT air cooler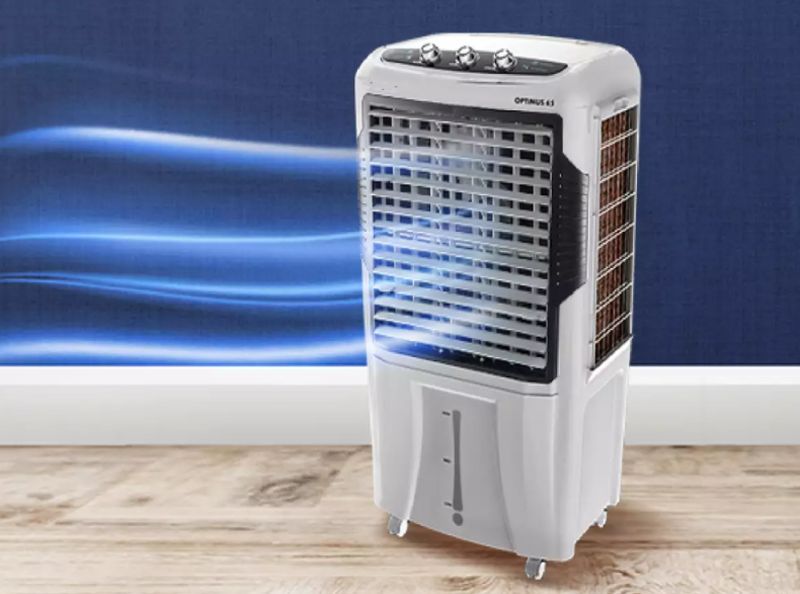 If you are looking for a cooler to cool down a larger space, then Optimus 65IoT air cooler is the one for you. This heavy duty cooler is designed for hot spaces that are about 700 square feet. As a result, this cooler serves a very specific purpose, which is to quickly and effectively cool large spaces.The design ofOptimus 65IoT air cooler is simple and effective. It is a large cooler capable of rapid cooling. The tank is anti-bacterial, it's a low-noise cooler, has a shockproof body that's durable, ensures longer life, and has remote controls. Additionally, it also has other features, such as aroma chamber and water level indicator etc.
Article Submitted By Community Writer