Everybody wishes to have a beautiful home where they can relax after a long day's activities. This does not mean that you should stay indoors watching your favourite movie or reading a book. The outdoor environment is one of the refreshing areas where you can spend your free time. Thanks to garden benches you can comfortably sit outside to relax your mind.
If you have a garden at home, a bench is a perfect accessory to add. You can also place some in your yard, and you will be amazed by how beautiful it looks. The bench will not only enhance the beauty of your yard but will also be useful whenever you want to relax. For instance, you can sit outside on your bench to read a book or magazine.
Selecting Place for Garden Benches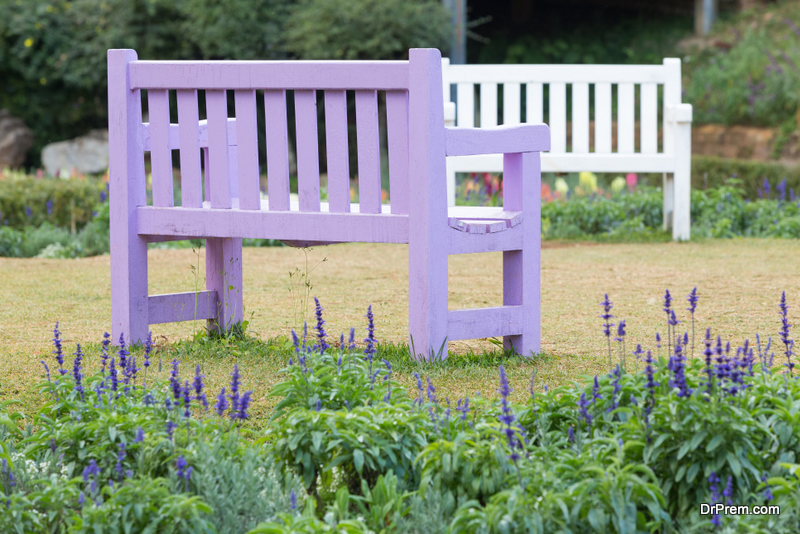 An outdoor bench presents the perfect environment for an individual to relax. The benches are most preferred during the hot weather. During such weather, it is nearly impossible to stay inside the house. Instead, head outside to feel the natural breeze. This means you have to place your bench under a tree that will provide shade for most of the hours during the day. Imagine eating your ice cream under that breeze. Amazing right? Well, do not wait any longer or continue to waste energy, cooling your house when you can stay outside.
Choosing The Right Shape, Size and Colour
People have different preferences and tastes when it comes to decorating their yards or gardens. The good news is that garden benches come in different colours and shapes. Therefore, you can choose one that suits your preferences. For instance, if your garden has plenty of yellow flowers, a bench with any shade of blue or a black one would look amazing in the garden. Besides, you can always change the benches' colour to one that pleases you. Brown and black are neutral colours that would look amazing in any garden.
Bench near a Pond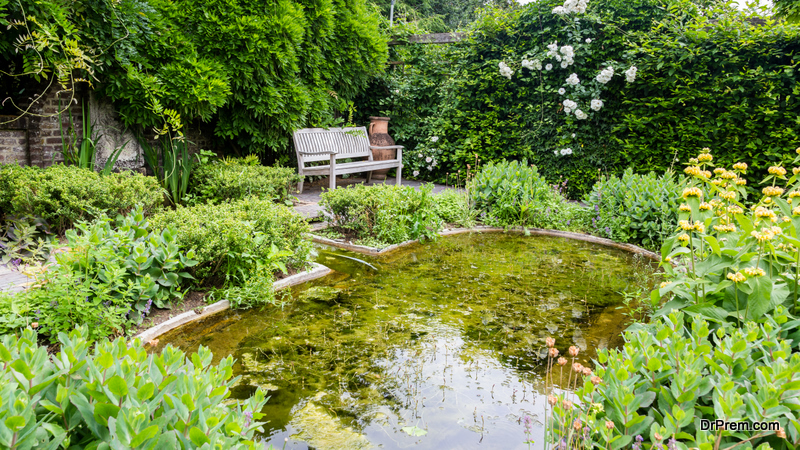 In the case where you have a pond in your garden, there is nothing more amazing than placing a bench near it. It gives you the perfect view whenever you decide to sit outside. A lot of people prefer to use small waterfalls to decorate their homes. If you have one of those, you might wish to stay close during the hot days to get the cool breeze of the running water. Well, the best way to do so is by placing a bench in that area. The bench would provide you with a beautiful space to admire the surroundings and relax your mind.  
Bench in Your Yard
You are already used to the environment inside your house, and it might no longer be fun staying indoors. The solution to such boredom is placing a simple bench in your yard. It will not only enhance the beauty of your backyard but will also allow you to break the monotony of staying indoors. It is the perfect place to sit as you watch your kids run around the garden. In most cases, kids prefer to play outdoors. Therefore, you do not want to live your kids outside unattended. If you have a bench, you can sit to read a book as the kids play.
Rooftop Benches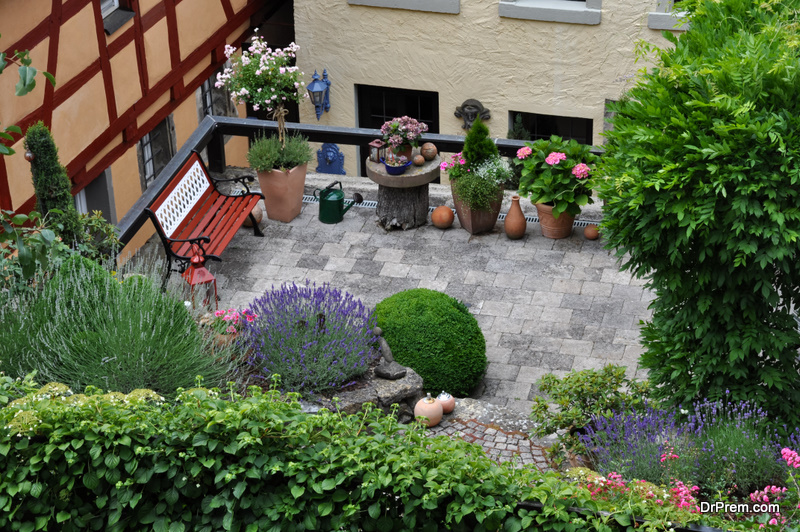 Have you ever imagined how amazing it would be to watch the stars in the comfort of your home? A lot of people tend to go to the beach or rooftops to watch the stars. The best part about having a bench is that you will not have to leave your home to gaze at the night sky. Remember, your home is the safest place you can be, and will not be worried about being disturbed by anyone. If you love stars, you just need to get yourself a comfortable bench where you can lie at night as you watch the sky.
Other Ideas
There are many ways through which you can install a comfortable bench. If you have huge trees, the better for you because the bench will be in a shaded area. This means you can sit on it whenever the sun is hot. If you do not have trees, you can use umbrellas to provide shade to the bench. Alternatively, you can have a permanent solution by building a roof around the bench. The best part about such shades is that the bench would be useful throughout the day since it is protected from the sun. Ensure not to use walls since they might block the view, and the bench will no longer be fun to sit on. The aim of having a bench is to provide an outdoor environment where you can relax and enjoy the view of your garden.
If you block the view around your bench, then it makes no difference being indoors. Choose one that suits your preferences today and get to enjoy the environment of your garden.
Article Submitted By Community Writer