A bathroom is one of the most used rooms in your home. It's the first room you visit in the morning and the last one you visit in the evening and because of that it really deserves to look its best and provide you with the highest level of comfort. So, if you have some money to splurge on your home makeover, make sure to give your bathroom a special treatment. Here are some of the best makeover ideas that will boost the style and comfort of your bathroom.
Give it a fresh coat of color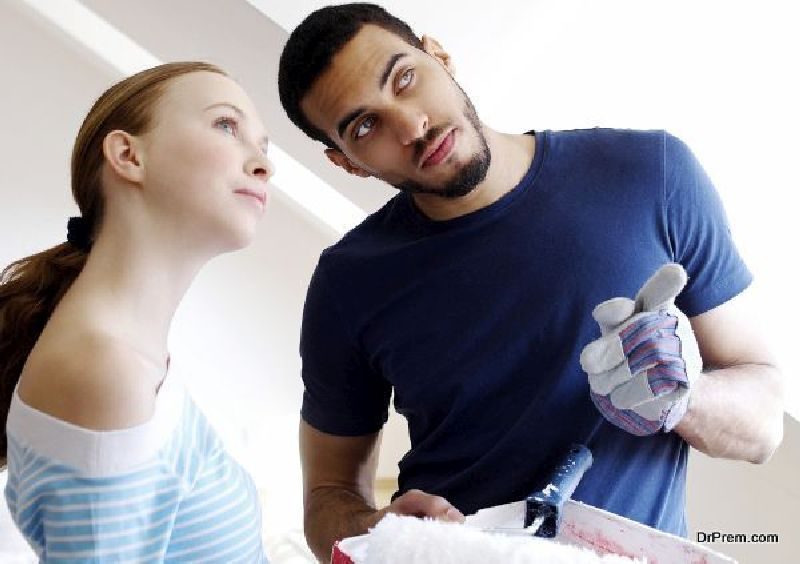 The quickest and most effective way to give your bathroom a fresh feel is to buy a few cans of paint, grab a roller and start painting. When it comes to your color choice, neutral shades have always been very popular. Colors like cream, beige, white and gray will all fit into every design scheme and will stand the test of time very well. However, don't let them take over your bathroom and turn it into a sterile and impersonal space. Instead, try to spice things up with some bolder colors for a fun and chic vibe. Shades like lavender, turquoise and peach will brighten up the space.
Change your fixtures
Another great and easy way to freshen up your bathroom is to invest in some new fixtures. New faucets, sinks and showerheads will provide you with an instant upgrade. Brass and gold fixtures are experiencing a huge comeback and will be especially trendy in 2018. These warmer metals, unlike cold chrome, will provide a nice comfy vibe in your bathroom and make it more traditional and classy.
Also, upgrade your old sink model to something very trendy like a vessel bowl. Hand-carved stone vessel sinks will be especially sought after, so don't hesitate to invest in one and boost your whole interior style.
Upgrade your shower experience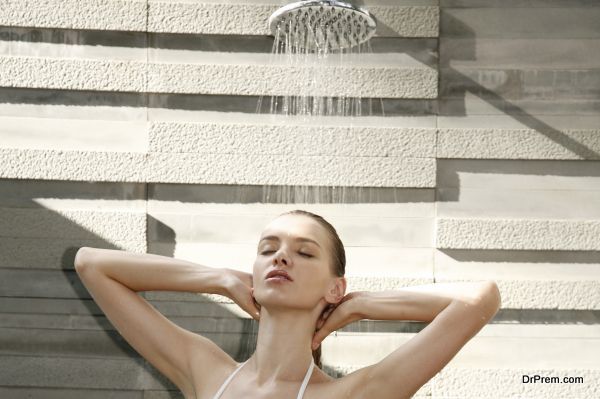 If you're an active and busy person who appreciates quick and refreshing showers, then you must upgrade your standard shower to something more luxurious. Treat yourself to a shower that has a massage option, sauna setting or a unique oversized rain-shower head for a more relaxing shower experience. There are so many high-tech luxe shower upgrades you can install in your bathroom and you're bound to find something that will satisfy all your shower needs.
Invest in a stylish freestanding tub
If there's nothing you love more than to soak in a warm bath after a long work day, then better improve your bath experience with a stylish freestanding bath. They come in many shapes, sizes, materials and colors and they can really stand out in your bathroom. For instance, a minimalist freestanding bathtub from ACS Designer Bathrooms can serve as a stylish focal point of your bathroom and provide you with a unique spa-like experience. So, if you're looking for an upgrade that will help you relax and pamper yourself, then you must invest in a tub like this.
Boost your lighting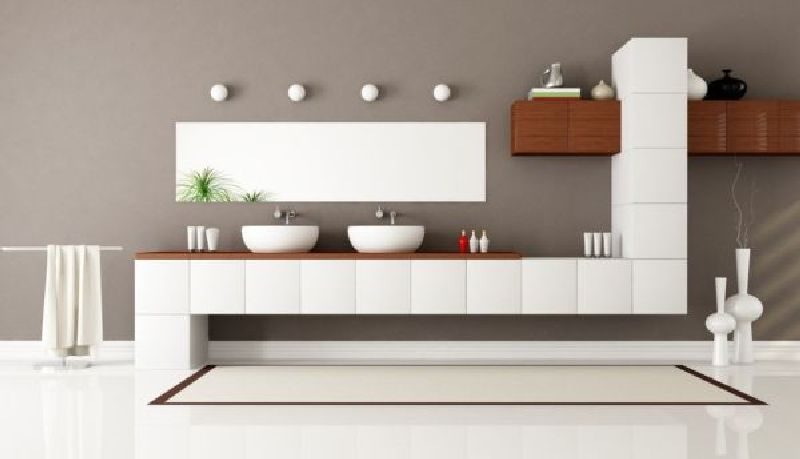 No matter the style of your bathroom, bad lighting will certainly make it look and feel boxy, old-fashioned and cheap. So, invest in some elegant lighting fixtures that will help bring out the best in your bathroom. Sconces on either side of your vanity will add style and provide you with ample lighting without any shadows. Aside from the task lighting, you have to have attractive general lighting. Your safest bet is to invest in a chic chandelier (not too big and not too small of a model) that will instantly transform your space from the beast into the beauty. Boosting lighting is a fast fix that brings amazing results and allows to you have a quick little bathroom makeover.
Install floor heating
If just thinking about stepping on your cold tiled floors gives you chills and wakes up old traumas, it's time to change that. Install a radiant-heat system under your bathroom floors and you'll give your toes a warm little surprise. And while you're messing with your floors, you can invest in new and stylish flooring. Opt for classic ceramic or porcelain tiles or choose something more exotic and luxe like natural stone. Splurge on slate, marble or granite and your bathroom will look like million bucks.
These luxe upgrades will turn your bathroom into the most beautiful room of your home and you'll never be ashamed to show it to your guests ever again.
Article Submitted By Community Writer