There are many ways to keep your residence private. You can put up a privacy fence or plant hedges around your property to obstruct the view of your home. Another idea is to install a large driveway gate that hides the view of your garage and most of your home. Discover five features to search for if you are evaluating a selection of driveway gates for your property.
Durable Material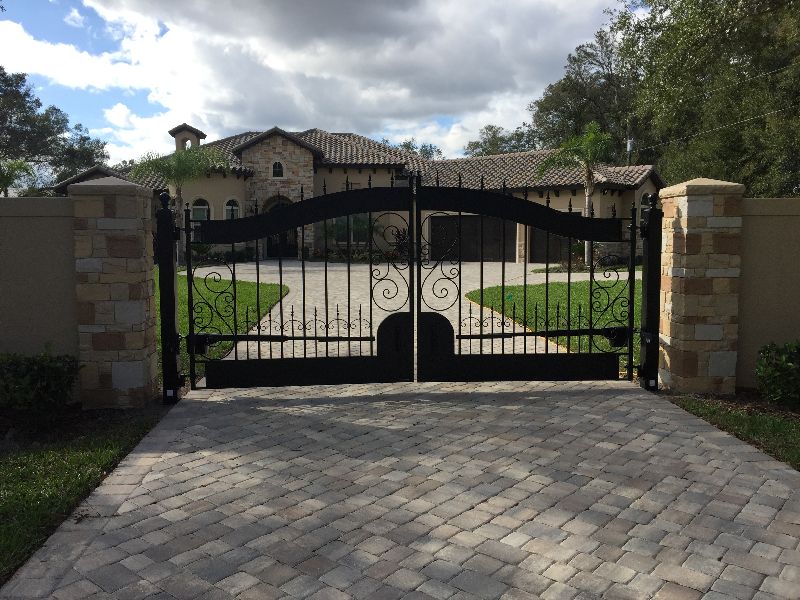 The driveway gate should be made of wood, metal or other material that can endure all types of weather conditions. If you live in an area that receives a lot of snow, it's logical to look for a gate designed to stand up to that type of weather. Naturally, you want your gate to maintain its appearance and avoid getting one that begins to crack or break due to extreme temperatures. Strive to find a driveway gate that lasts for decades while maintaining an attractive exterior.
Smooth Movement
Many driveway gates slide open in a sideways motion when you hit the button to drive into onto your property. A shaking, unsteady gate can break easily, so you want to find one with V-groove wheels in its design. These types of wheels move in an even way along a track. This even movement keeps the gate balanced and allows it to close and open properly. The wheels must be designed to go with the specific track they are moving on.
Ease of Use
A driveway gate should be easy for an owner to use. Many of these gates are electronic allowing you to punch in a code in order to open the gate. Alternatively, you may want to get a driveway gate that opens via a remote control. Some gates even open via a key you put into a control box. Even though this gate provides additional privacy, it should not be an annoyance when you want to enter or leave your property in a hurry.
Easy to Maintain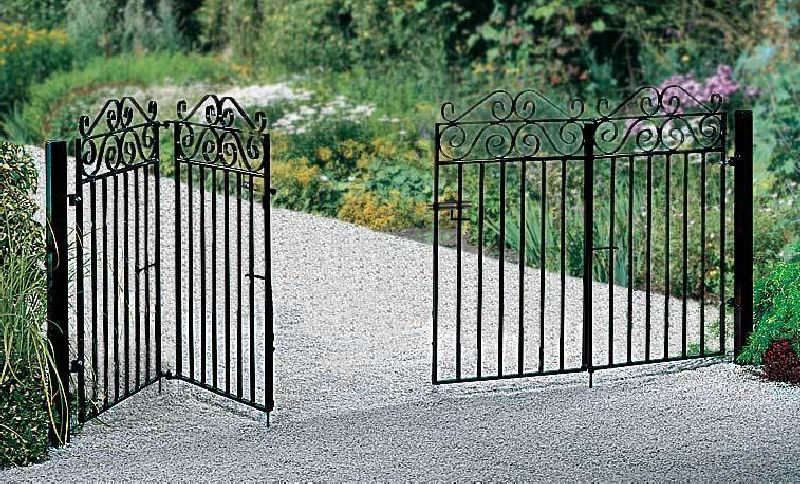 A driveway gate needs maintenance just like a garage door and other fixtures related to a home. Getting the gate checked once a year should be enough to keep it in good working order. By getting yearly maintenance, you can catch potential problems before they turn into bigger, more costly repairs. Sometimes maintenance is just a matter of checking the parts of the gate and adding some lubricant to its track.
A Secure Locking Mechanism
A secure locking mechanism is a must-have for any driveway gate. The two parts of the gate should fit together easily and lock without a problem. Along with giving your more privacy, a driveway gate can be a deterrent to thieves casing a neighborhood. When they see a driveway gate they may move on to another home that looks less protected.
Lastly, you can choose a driveway gate that complements the style of your home. If you have wooden shutters, then you may choose a wooden gate in the same style. These gates are practical items, but that doesn't mean you have to choose one that is plain and dull to look at. The driveway gate is the first thing your guests see so you should choose one that's visually appealing.
Article Submitted By Community Writer