One of the unique home decor ideas, which are trending these days, is the fall decor. This is the perfect time to switch the summer decor with the fall decor, which goes perfectly with the amazing season of gorgeous leaves, sweaters, holidays, outdoor fires, camping, crisp air and the boots. The fall decor consists of a variety of decorative styles and currently the one which is trending is the farmhouse style decor. People can opt for different designs and patterns according to their choices while choosing the fall decor. The effective and smart use of natural materials and neutral colours will give the unique and amazing effect that is expected while using this kind of home decor. Below mentioned are some of the beautiful fall decor ideas in farmhouse style which people can give a try this season.
The wood stick, velvet and rustic pallet pumpkins
These are the simplest yet effective ideas to give a unique look to your house using the fall decor. The rustic pallet pumpkins can be made easily using an old pallet and giving it a beautiful look by painting it that way. Using several wood sticks smartly to give the shape of a pumpkin is not really an easy task but it looks amazing. The velvet pumpkins can be made easily by making the shapes of pumpkins using different coloured velvet clothes.
Decorating with dry brushed chalk painted pumpkins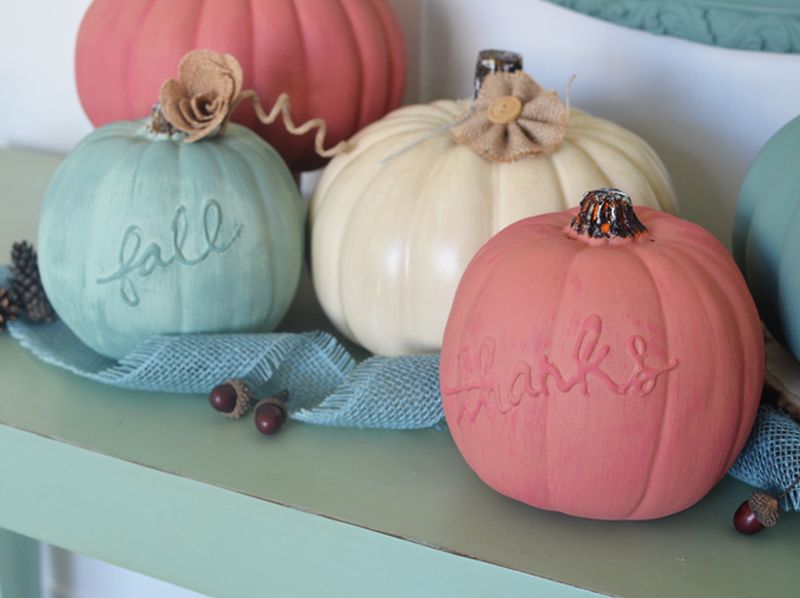 This is an amazing piece of work, which looks really beautiful with a different look. The faux pumpkins and gourds can be transformed into beautiful dry brushed chalk painted pumpkins from which gorgeous vignettes can also be made.
Fall decor using pears, pumpkins and hydrangea
This is again a different way of decorating your house using the fall decor in the farmhouse style. Beautiful decoration can be done by properly placing and arranging pears, pumpkins and hydrangea together as they give an amazing effect when arranged together.
Fall decor using the succulent planter pumpkin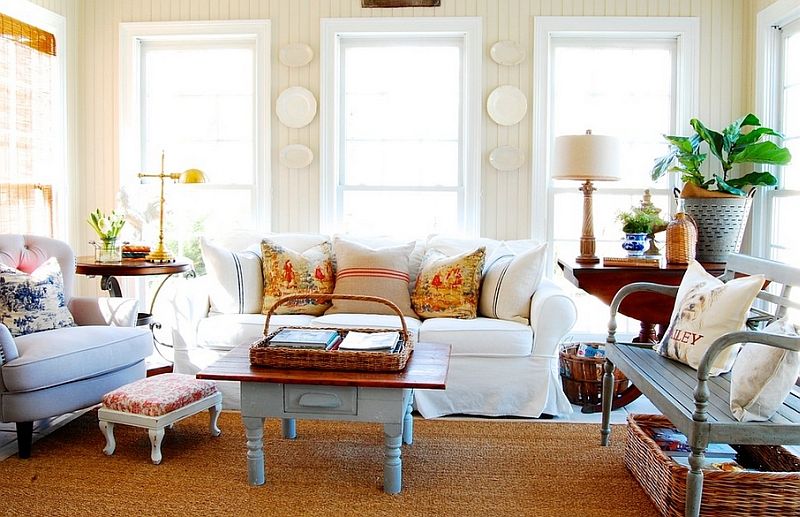 Decorating your home using the traditional succulent planter pumpkin is a simple and perfect idea for farmhouse style fall decor.
Keep in simple with the faux pumpkins
A really easy and effective idea of doing the fall arrangement is by using the faux pumpkins and decorating it with some flowers and planters. It gives a classy look along with being a simple trick too.
Table decor using few white pumpkins
It is another effective fall decor idea, which is to decorate the table with white pumpkins to give it a royal look. Arranging a collection of white pumpkins in a basket with some flowers and leaves will give that classy look to your fall decor which you have been looking for.
Awesome table decor using pumpkins and candles
Another idea to decorate the table in your house in farmhouse style using the fall decor is to use pumpkins and candles to create that magical effect. White candles and white pumpkins arranged in a white flat basket with some colour coordinated flowers will do wonders.
Beautiful floral creation along with some pumpkins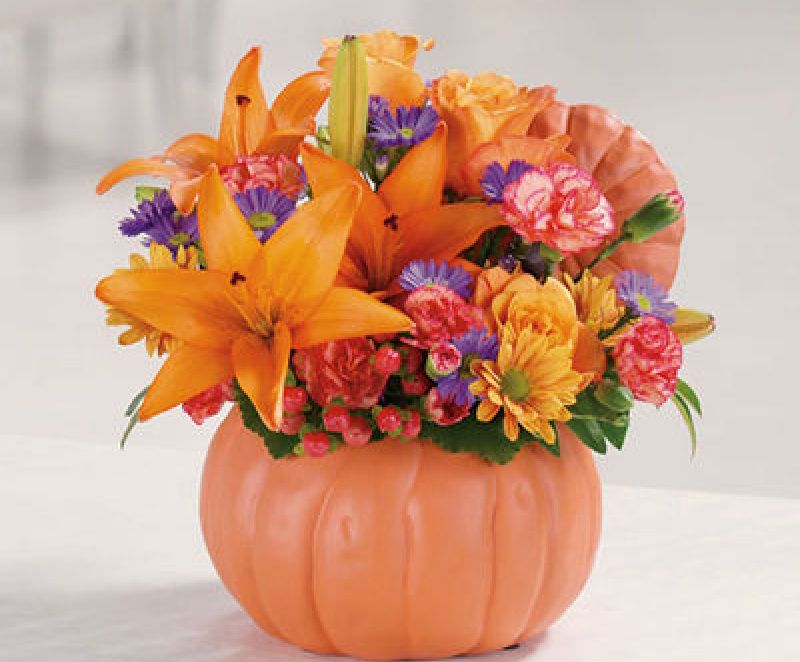 Another amazing idea to decorate your home with the farmhouse style fall decor is by making the super stylish pumpkin floral creation. Some pumpkins arranged with beautiful flowers in a pot or container is the thing to be done to create this fall decor. It can be easily kept in any room of the house and will look very stylish.
The farmhouse style pumpkin bucket fall decor
The farmhouse pumpkin bucket is another amazing idea to decorate your home in some unique and attractive way.