The minimalist furniture design is all about choosing the best furniture for your modern home. It's about furniture which is striking to look at, and having a few accent pieces, than cluttering up your home with many articles of furniture. Minimalistic design scheme allows you to buy good quality, expensive pieces of furniture, which will last long, rather than many cheap pieces which are not as durable. Minimalist furniture items have the greatest impact due to careful choice and a cohesive arrangement, rather than going overboard and randomly buying things which are eye catching. Here are a few tips on what you should include and exclude as part of your minimalist design scheme:
Furniture items your minimalist design scheme should include 
Statement sofa/ couches or ottomans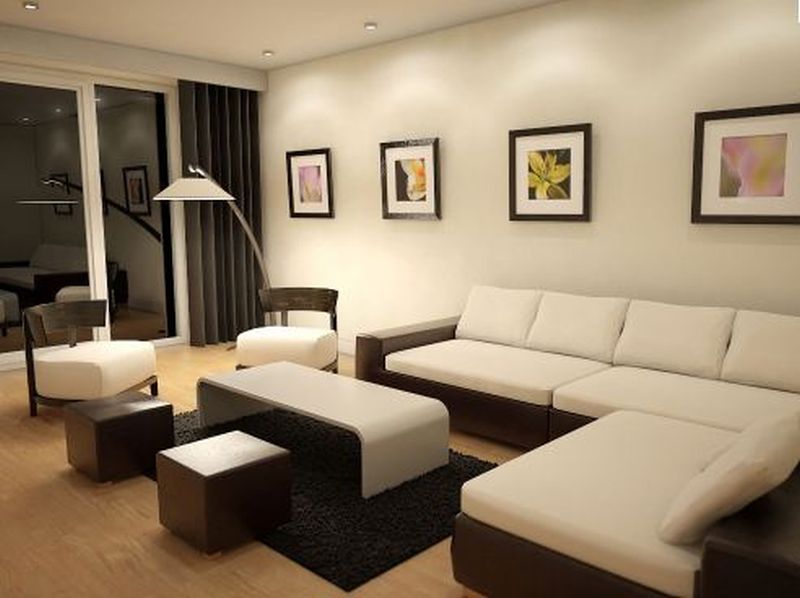 Choose a sofa or couch which is made of a beautiful material, blending in with your color scheme. A beautiful gray wool ottoman in front of a fireplace which has clean lines, will be a graceful design element in your home.
Also, here is a tip if you have been wondering how to decorate the space above your sofa. Modern home wall décor will be the perfect choice! There are a few things to consider before hanging canvas above your sofa: the size of the sofa, available wall space, ceiling height, and of course, personal style. You can make the space as fun and dramatic or as simple as you'd desire!
Minimalist closets
Closets can be stark but striking. The texture of the metal or wood used should be the focal point rather than accessories. You can increase the dramatic effect with the help of clever lighting from spotlights.
Stand out pieces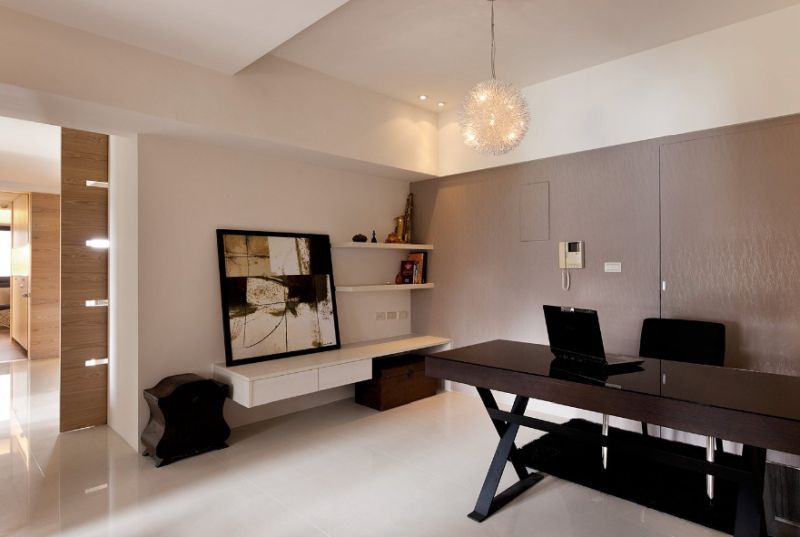 In minimalistic design, accent pieces are used to create a point of interest in the room. For example a red or multicolored modern design lamp such as the Bang Lamp, or a single dark colored table in a neutral color scheme will draw the right attention and make your room stand out.
A turquoise chair in a white bedroom, is another example of a stand out piece of furniture. Similarly, you can choose statement pieces of contrasting colors like this, to fill your room with warmth and color. Standout pieces grab attention and make your home look outstanding.
Area rugs
To add warmth, texture and pattern to your décor, use area rugs of interesting patterns and colors. Colors, which are a contrast to your furnishings, let the rug take the center stage, and bring out the beauty of your furniture too.
Choose furniture which have simple and elegant lines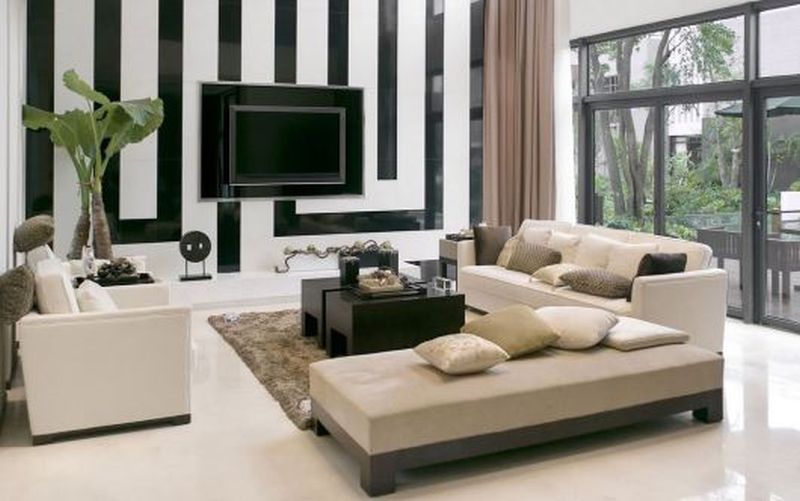 Minimalistic furniture is always simple. It has clean lines and it is without any embellishments. The gorgeous materials, austere lines and silhouettes add an artistic appeal, no matter whether it is just one wooden table, a bathroom vanity made of marble, or a set of dining table chairs.
Furniture items you can avoid
End tables
Instead of a huge number of end tables which only create a lot of clutter, you can have a single center table or a trolley to serve drinks or food when you have company. Or if you must have them, keep just one or two which match the rest of your décor.
Dresser
Instead of dressers, try hanging fabric shelves from the bar inside the closet. Sock, folded clothes, onesies, bibs, washcloths etc can all be hung from closets.
Entertainment center or TV stands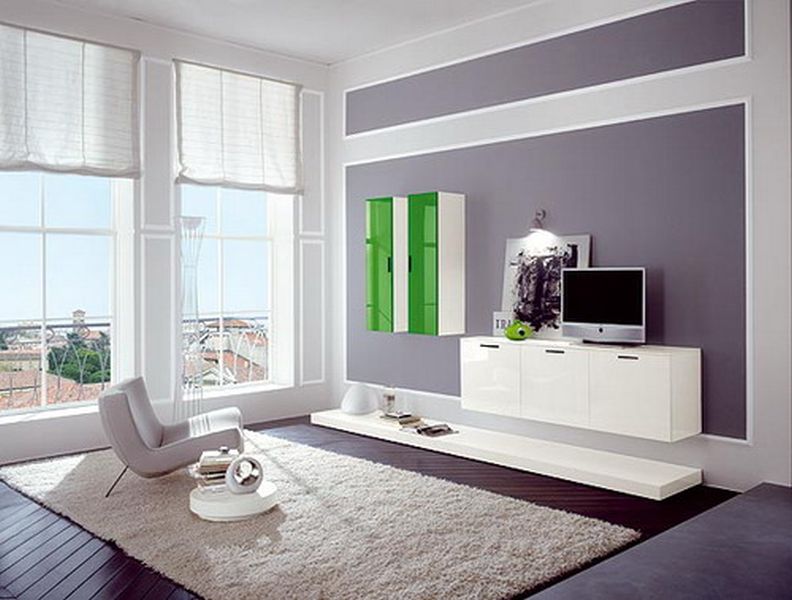 Wall mounted televisions and music systems suit the minimalistic décor, rather than entertainment centers or TV stands, which just occupy a lot of space.
Curio cabinet
A curio cabinet will again add a cluttered look to your space. You can totally go without it, which would save you a lot of money as well as the hassle of dusting every day.
While choosing furniture items for your minimalistic modern home, you should keep in mind that the effect you want is not a cold, sterile look, but a space which is spacious, uncluttered, beautiful and warm. Make a statement by investing in a luxury piece of furniture, such as a chesterfield armchair and impress your guests with a stunning relaxing choice of furniture.
Minimalistic design is perfect for classic modern homes, as you can decorate your home with statement pieces which are of good quality and extremely beautiful, rather than just filling up the space with random objects.