As we spend so much of our lives asleep in bed, it is important that your bedroom is somewhere that you feel relaxed and carefree. That is why it is so important that you have the right bedroom furniture to create the desired atmosphere in your room. When deciding on what bedroom furniture you would like in your room, you should probably consider what type of wood or colouring you are interested in, as it is always best that your bedroom furniture has a running color theme throughout.
Just to emphasize this point, if you were to purchase different pieces of bedroom furniture from different retailers and none of the pieces of furniture matched each other, the room would then have a cluttered and unorganized feeling to it. And, this would be an inappropriate atmosphere for a room that you wish to sleep in. Indeed, you should wish to create an ambience within your bedroom so you can see it as a place of rest. Bedroom furniture can play a central role in providing the optimum surroundings for your night's sleep.
Different types of bedroom furniture
Obviously, there are many different pieces of furniture that can fall into the 'bedroom furniture' category. Furthermore, the size of your bedroom will generally dictate how many different pieces of bedroom furniture you will have.
If you do not have built-in wardrobes in your bedroom, then a wardrobe or a set of wardrobes would be high on your list of bedroom furniture. Your choice regarding this can then set the tone for the rest of the bedroom furniture that will adorn your room. A classic look in bedroom furniture can be very effective, such as a solid wood build; oak, pine, ash, etc. can all make a great impact on your home and are popular choices of bedroom furniture.
Once you have chosen the type of wardrobe you want, you can look at other pieces of bedroom furniture. A popular member of the bedroom furniture family is the classic bedside locker. Such cabinets have very practical purposes and are also quite aesthetically pleasing. As previously explained, these bedside cabinets should match your chosen wardrobe in order to keep consistency throughout your room. Generally speaking, bedside lockers will contain a set of drawers for keeping your personal belongings and they are also commonly used as a bedside table, making it a perfect place to keep your night-time essentials.
You will often find that bedside lamps and lighting are a welcome addition to a bedroom and these will commonly be supported by a bedside locker. You might also wish to deliver a more relaxing environment by placing luxury candles for a natural scent and lighting flicker.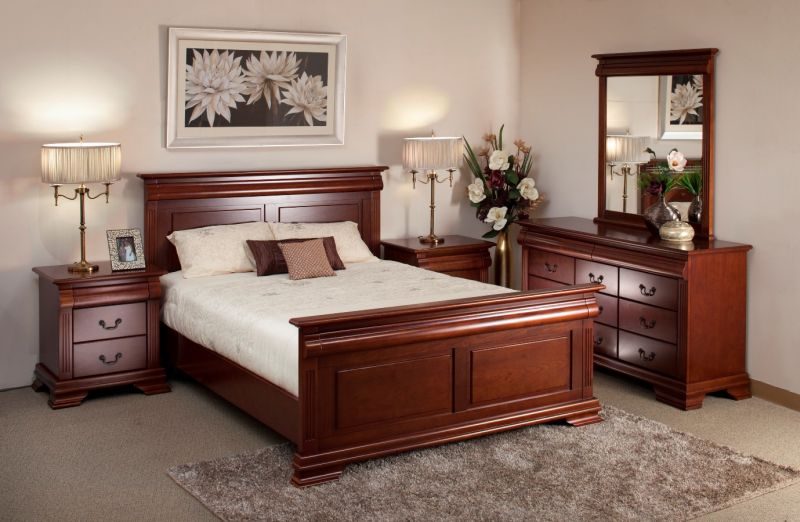 Visit the image source.
When speaking about bedroom furniture, many people will automatically begin to think of bedside tables and wardrobes. However, we often tend to overlook the most important aspect of a bedroom; the bed itself. A bed is the one indispensable piece of bedroom furniture that completes any bedroom and acts as a focal point for the entire room.
The quality of your bed can make or break the overall appeal of your bedroom furniture, so when you are buying a new bed for your home, you should always make your considerations very carefully.  A bed is not simply just one single entity of your bedroom furniture; it is actually much more than that, there are numerous decisions and choices to be made when purchasing a new bed as part of your bedroom furniture collection.
Firstly, choose what type of bed frame you want; this could be a crucial decision as it can determine the choices you'd make later regarding your bed. There are numerous different varieties available to buy both online and in a bedroom furniture store. You should probably deal with a company that specializes specifically in bedroom furniture, whether in a store or on the web, to ensure that you are buying your bedroom furniture from experts in this particular area.
So, when you are happy with a respectable retailer, then you must choose your bed frame or bed base. There is an array of choices with regard to this, you can opt for a divan bed with your preferred headboard, or perhaps a steel frame bed is more to your liking. Wooden bed frames are also a possibility and, if the rest of your bedroom furniture is wooden, it can be very effective in complementing the aesthetics of the room in question.
Leather bed frames are sleek, modern and stylish, so they are also a product that is worth considering. You may begin to think that the spectrum of bedroom furniture is too broad and henceforth, it will be difficult to come to a solid decision on what pieces to buy. But, this just means that you have to be sure that you like the goods before you actually purchase them.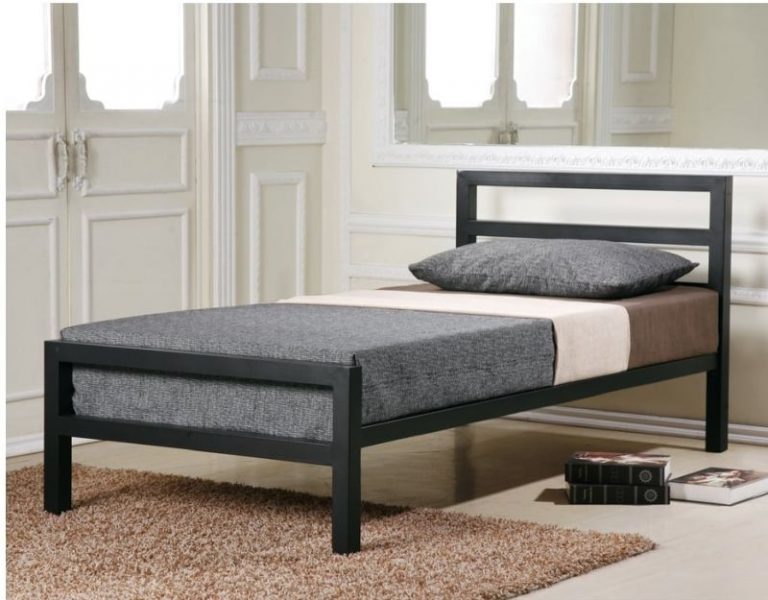 Visit the image source.
Once you have the bed frame situation resolved, you have further choices to make in relation to your bedroom furniture. A main component of your bedroom furniture is the all-important mattress. A good mattress is key to creating the proper atmosphere for relaxing in. Whether you like hard, soft, foam, spring, single, double, etc. make sure that your mattress is a quality product that you are wholeheartedly satisfied with.
Don't be afraid to spend some money on bedroom furniture, as it is more important to buy quality rather than budget shopping for cheap bedroom furniture. I personally recommend buying your bedroom furniture from a good online bedroom furniture retailer, as they tend to be great for bargains and deliver all your bedroom furniture needs directly to your home, so you have a hassle-free shopping experience.
Since we spend much time in the bedroom, it is arguably one of the most important rooms in a home. This is perhaps why you should place much of your energy into creating a relaxing and welcoming environment. Somewhere that will help lower your cortisol levels at the end of a hard and stressful day. With that said, it is often difficult to generate your own ideas, and that's why it is best to conduct your own research in order to uncover fresh ideas.
Article Submitted By Community Writer