You may have been looking forward to your kitchen remodel for a long time. You may want to increase the space or upgrade and transform it to an ultra modern kitchen you'd be proud of. Alternately, you have to repair the floor or replace tiles and cabinets – the list is endless. There are a lot of things to consider while renovating and it's quite easy to make a mistake, which could turn out to be a costly one. Check out these kitchen remodel trends to avoid while you're renovating your kitchen:
Consider the kitchen triangle carefully in the layout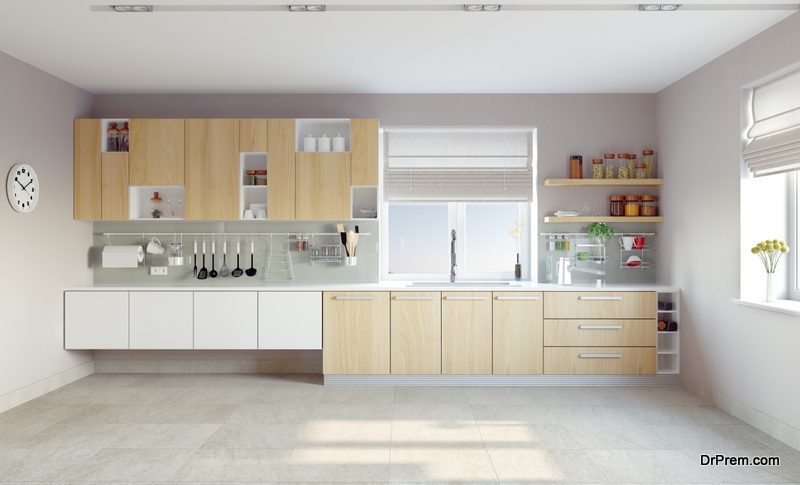 The space encompassing the sink, stove and the refrigerator is called the kitchen triangle space. In your remodel layout, you have to be careful about not blocking this space, or else it will hinder the smooth movement in your kitchen. This is one of the serious kitchen renovation mistakes, which cannot be fixed with money, but you'll always have trouble of not enough space in the kitchen. The optimum distance between the three should be something between 10 – 20 feet.
Kitchen remodel trends to avoid – compromising on counter space
Compromising on the quality of the counter as well as the space is one of the most common kitchen renovation mistakes people make. Good quality countertops such as quartz and granite are expensive, but worth the investment as they will last longer. Brittle, poor quality countertop will not last long. You should plan to have as big a countertop as possible to increase workspace, and making it a comfortable area to work in. Marble countertops look gorgeous but are tough to maintain, as they stain easily. Also, they are very expensive, so instead of investing in an inordinately expensive marble countertop, you can instead invest in organic flooring material – just a thought!
Don't ignore material quality of cabinets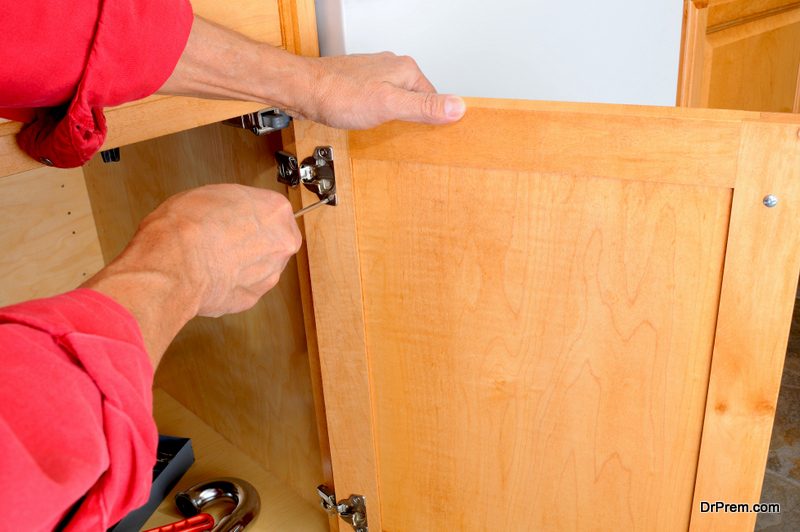 Opt for customized cabinet design, which would fit the design scheme of the entire kitchen. The cabinet design can make your kitchen look unique or completely mar the look of it, and getting the cabinet design and material wrong is one of the most common kitchen remodel trends to avoid. It's best to have cabinets stretching to the ceiling so that kitchen space is optimized. Don't make the mistake of buying cheap door handles, hinges and locks or you will have to actually pay for it later, when you have to keep replacing them. If your current cabinets are of good quality, then retain them and just paint them and replace the hardware instead. Replacing good quality items with poor quality ones is one of the worst kitchen upgrades possible.
Buy the latest models
One of the worst kitchen upgrades is buying older models of appliances. New ones are not as expensive as you would think – just go online and do the necessary research and you may be able to find great discounts on the latest models. The latest upgrades of appliances will make your life easier, and save electricity too, especially if you go for the Energy Star rated ones. By opting for the next gen kitchen gadgets, you can transform your cooking experience, save money and care for the environment as well.
Don't forget the lights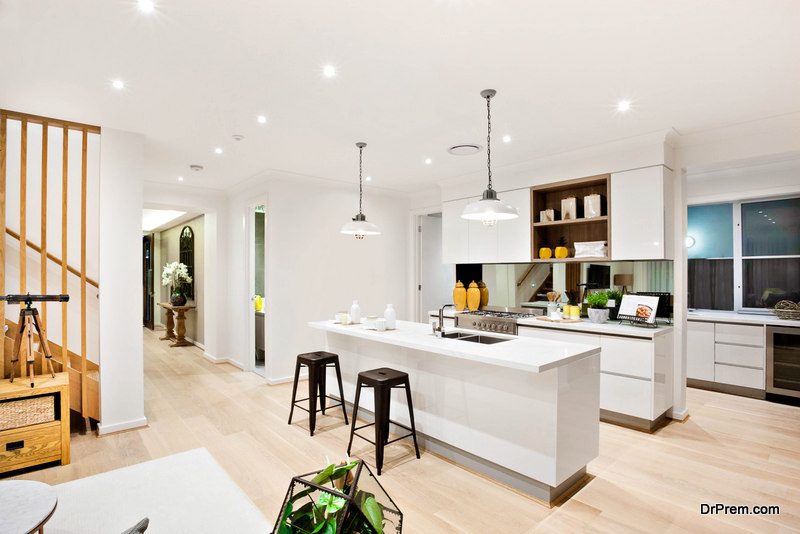 If the light is not adequate, you will not feel like working in your kitchen. Low lights can make the best kitchens look shabby and dangerous, as you need to see well when you're using those sharp knives. Kitchen remodel trends to avoid are choosing low-lighting fixtures as it does not enhance the architectural details of your kitchen, and makes it an unsafe area. Opt for chandeliers, pendant lights, under cabinet lights, task lights and so on to transform your kitchen into a bright, warm and inviting space.
Have enough electrical outlets
We have lots of electrical appliances now which means you have to have as many electrical outlets. Renovating your kitchen is the time to add or change the location of the electrical outlets in your kitchen. Check if you have as many outlets as you need and an electrician can install the outlets you need.
Don't install inconvenient islands
Islands are great to increase workspace but if you don't have enough space, reconsider the idea.
No ceramic flooring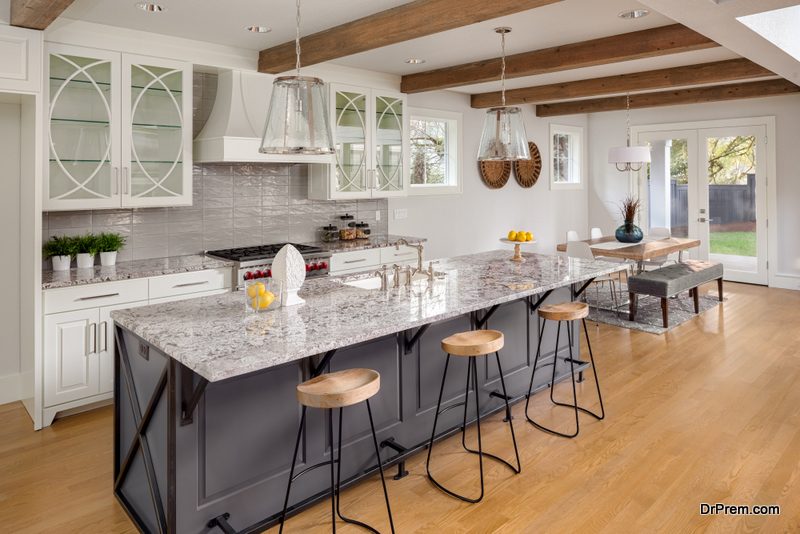 Ceramic flooring may look fine, but it's not meant for the kitchen. Your legs will only ache if you stand and work for a long time. Hardwood or cork floors are better for the kitchen, as they are softer.
Choose a timeless design
The design of your kitchen should be timeless rather than trendy as the trends blow over in some time; making your kitchen look dated. Following the latest designs is one of the kitchen remodel trends to avoid. You can choose the in fashion colors in window treatments, curtains, cutlery or place settings, as these can be replaced cheaply. Replacing countertops etc can add to your kitchen remodel problems and expense later.
While remodeling you have to be prepared for kitchen remodel trends to avoid which can keep you safe from common kitchen remodel problems.  Just keep an eye out for the common kitchen remodel mistakes that can cost you dearly, and you'll ultimately have a beautiful and functional kitchen which you love.