When it comes to style and elegance, nothing can come close to marble worktops and other worktops made from natural stone. But marble has a unique look and beauty all its own, and a marble worktop can be easily distinguished from other worktops available on the market today.
However, despite their beauty and appeal, some individuals are a bit hesitant in choosing marble worktops because of their belief that this material is high maintenance. Well, although marble needs proper cleaning and maintenance, this isn't as difficult as you may think.
The importance of keeping your marble worktop clean and maintained
One of the first things you should know is that marble needs to be kept clean and spotless every day just so you can maintain its natural lustre and shine. Any spills should also be wiped off your marble worktop as quickly as possible, especially oil spills, because oil can soak into the marble and create a stain. Spills that are acidic in nature (such as citrus juices) can also damage the marble worktop's seal and make the worktop susceptible to staining. Any grit or debris on the worktop can also wear away the seal and may even cause etching or scratching.
How to clean and maintain your marble worktop
Although soap and warm water can be a good choice for cleaning your marble worktop, you should make sure that the soap mixture is rinsed off carefully at all times so it does not leave any residue. Over time, any soap residue can become absorbed in the nooks and crannies of the worktop and this can actually affect the colour of the marble, resulting in discolouration. Water, whilst good for daily cleaning, can also contain small amounts of calcium and iron, which can mar or affect your marble worktop's beauty and shine over time.
What you can do is clean your marble occasionally with a specially-designed marble or natural stone cleaner as well. Look for a cleaner that has a good pH balance which can enhance your marble worktop's shine and remove the darkening caused by dirt and grime. Along with a cleaner, you can also make use of a marble polish which can also help retain your worktop's sheen and lustre.
What to remember when cleaning and maintaining your marble worktop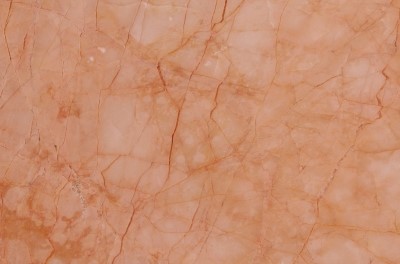 Apart from using water and soap properly and using various cleaning products and polishers on your marble worktop, there are certain things you should remember as well. As mentioned above, citrus juices and other acidic liquid and food spills should be wiped off immediately so as not to affect your marble worktop's surface. Additionally, any spills such as oil, mustard, wine, and tomato juice, sauce, or paste should be wiped up as quickly as possible. The area where the spill occurred should be wiped with a piece of cloth dampened with warm water or a specialist marble cleaner.
You should also avoid using abrasive (or harsh) cleaners and cleaning products on your marble worktop. In particular, avoid using steel wool, scrub brushes, and other strong chemicals on your worktop.
If you are looking for the highest quality marble worktops in London, you can always turn to reliable and reputable natural and engineered stone suppliers such as J.R. Stone, where you can find a wide assortment of marble designs and patterns as well as granite and quartz designs for your kitchen and bathroom.
Image attributed to rakratchada torsap/FreeDigitalPhotos.net
Article Submitted By Community Writer