One of the biggest downsides of being a renter is the limitation when it comes to the customization you can do to the space to make it feel like your authentic home. Because you don't want to lose your security deposit or due to landlord restrictions, there's only so much you can do. Sure, you can make small changes, but what if you wanted to make changes that require you to drill into the walls and other more involved stuff? If you look at some of your favorite DIY YouTubers, you'll learn about renter-friendly upgrades you can make to various parts of your home.
The idea is that certain changes can be done and ultimately undone when you move out, and while that sounds like a great deal, it's important to go into it with the right information so you end up making the right changes. Before you do a renter-friendly upgrade, here are the questions you need to ask yourself.
Does Your Landlord Approve?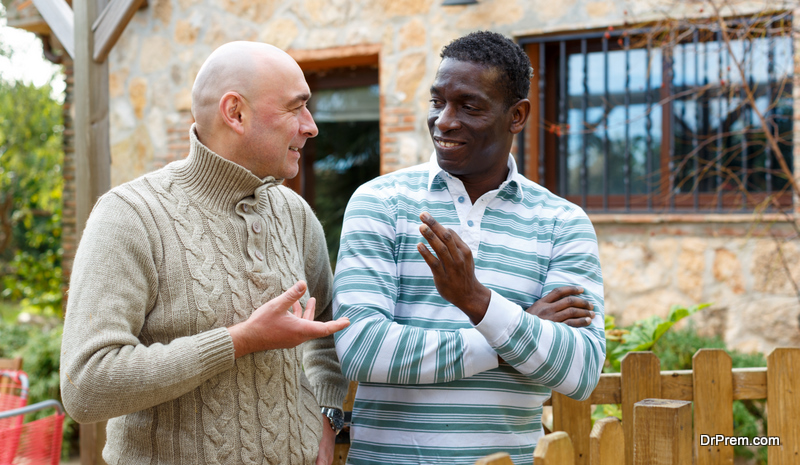 Instead of doing home upgrades to your rental secretly, it might actually be a good idea to ask your landlord directly if you can do it. You'll be surprised to find out how many landlords are actually fine with their renter drilling into walls or having interior walls painted a new color. You can get their approval by actually telling them what you plan to do, and show the value it can add to the rental. If you do that, you might discover that they like that you're upgrading their house and won't require you to remove the changes you made when you move out.
Are You Okay with Adding Value to a Temporary Home?
Very often we move into a rental that's got dated elements, like old backsplash, dated floors and window treatments. If that's the case, doing an upgrade actually serves the owner of the home well, because they are getting a renovation on your dime. Imagine if a home's windows and curtains haven't been changed in a very long time, and you decide to put in gorgeous, modern curtains and new rods. By doing that upgrade, you're enhancing a house you don't own, and many people aren't willing to do that. 
How Easily Can You Put Things Back in Place?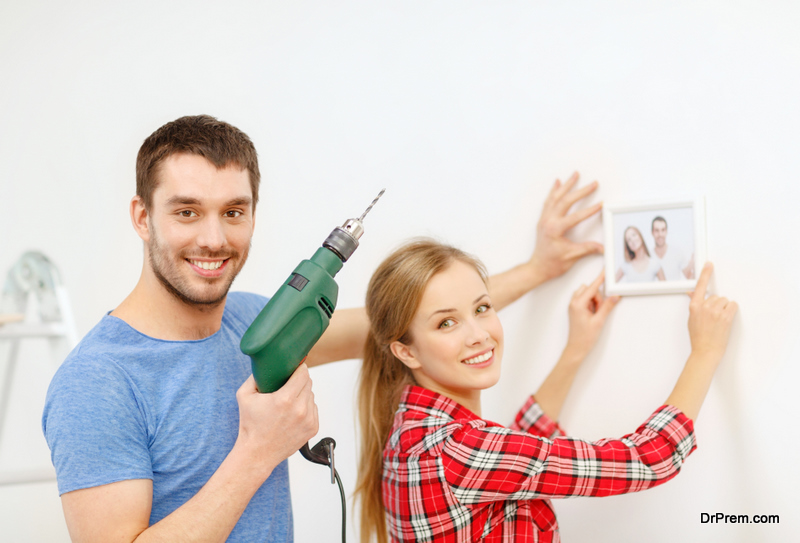 Your landlord might approve the upgrades you want to do, but request that you put things back the way they were at the end of your lease. In this case, make sure you're going to be able to return things to their original state, whether it's painting the walls back, putting hardware back on drawers or filling and painting over drill holes. It's important to remember that the idea of putting things back sounds simple in theory, but when you're in the process of moving into another place and dealing with the stress of moving, it might not be that easy to do the work.
Is There an Easier Alternative?
If you're concerned about your ability to put things back when you move out, remember you can consider easier alternatives to bigger jobs. For example, instead of painting a wall, would installing a peel and stick wallpaper work instead? Can you use a stick-on floor tile to give the home a more custom look, and can you just put new cabinet handles and pulls which are easier to change quickly?  
How Long Are You Planning on Living There?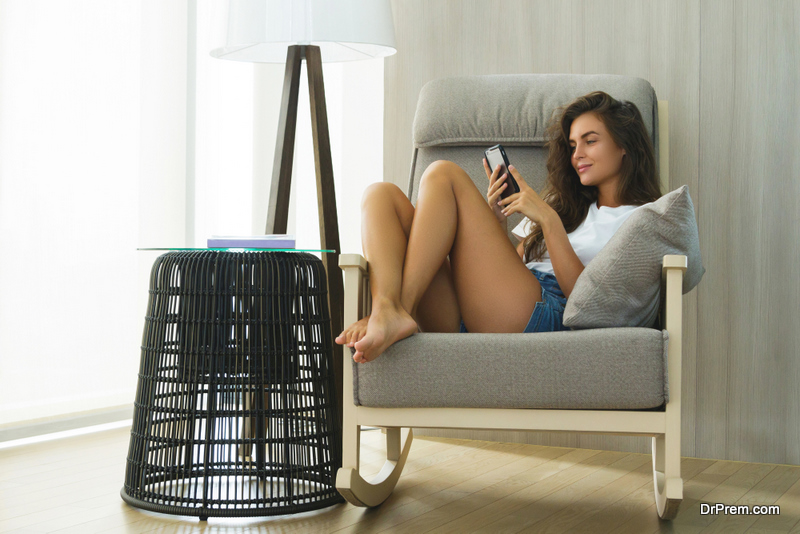 When we rent a place, we consider it our home but our mindset is also determined by how long we plan to live there. It's better to consider making an upgrade to a place you're planning to stay in for the near future. The last thing you want to do is take on huge projects for a place you'll be moving out of in a few months. If you see yourself living there for years, then you know that you'll get a lot out of the upgrade and value for your money. It's better to invest in a place that will be your home for a while, and not something you're transitioning through.
It's very tempting to try all the renter-friendly upgrades out there to make a house feel like your own, but it's important to know what's involved. Take time to consider your options and whether or not any major upgrades are worth doing. The last thing you want to do is end up doing an upgrade you regret.
Article Submitted By Community Writer