With distinctive wood panel finish, Sean Mc Coy has created an attractive and comfortable Wood Panel Camper. It isconstructed using non-toxic techniques and natural materials to easily hit the road, while offering utmost comfort to inhabitants. With a weight of 2,000 pounds, you can easily pull it through SUVs and other big vehicles. With the compact design and sustainable material, the homegrown trailers will have an outstanding performance in the highways and the snow-covered roads.    
Sustainable Design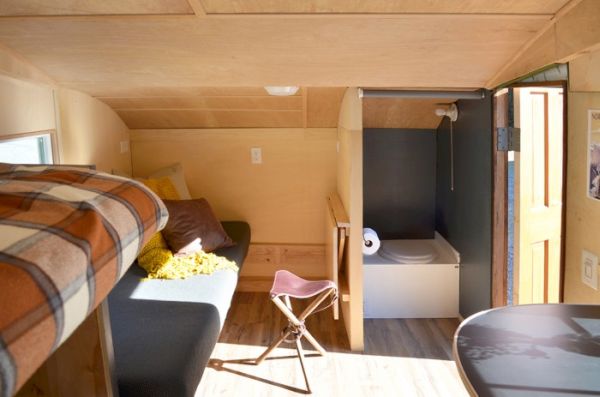 The biggest quality of this wood panel camper is its sustainable design that makes it different from the rest. The wood used in the trailer draws certification from the Forest Steward Council as the finely harvested wood that uses recycled material throughout along with wood pulp and recycled bamboo countertop. Moreover, the trailer is equipped with 400 watts solar panel that you can upgrade with additional panels. As an alternative, you can also use a lithium ion battery with the capacity to store 7,000 watts energy that will work for five days without charging.
Amenities provided by the wooden camper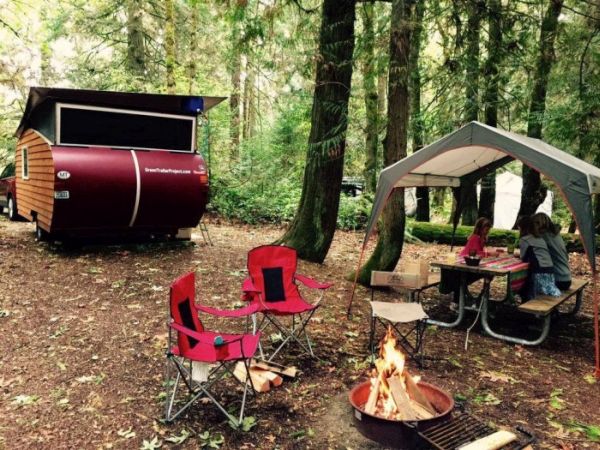 The trailer has all basic amenities required for a living that is something much unexpected. Equipped with a well-organized smart kitchen of modern times, it has certified appliances by Energy Star, including induction cook top, fridge, sink and a tank that can store up to twelve gallons of water. Along with this, the trailer possesses a composite toilet, giving the wood panel camper a homely feeling. So, wherever you go – always take this 'home away from home' with you.
The wooden trailers are available for $29,000 with the retailers or you can hire one for $200 a night. There are several other rental plans available and it is a good option for travelers to have fun traveling in the unique wood panel campers.
Source : Gearjunkie.Com