In collaboration with a French company SPEETA, designer Philippe Starck has formed an eco-friendly heating box named SPEETBOX. The product is a piece of furniture that represents the modular wood stove that can be customized according to your needs and preferences. The wooden stove has several stackable cube boxes that are easy to arrange in different formations, suiting your living space.
SpeetBox controlled by a smartphone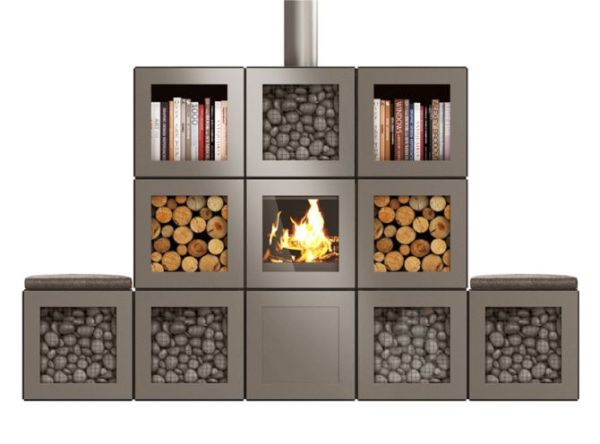 You can have the SpeetBox of your choice whether big or small. It consists of a number of cuboids, which you can arrange depending on the size you require. The modular heating furniture has electric fire modules along with box containing pebbles, box for books and box where one can comfortably sit. You can even place logs in the box and use them whenever required. The fire can be controlled electronically through an Android app, thereby making it easy to handle. Moreover, you can also adjust the distribution of hot air, temperature, light, as well as electrical outlets. Everything is programmable and the ash accumulates in the hearth that is easy to check while the stove is burning.
Powered by innovative energy solution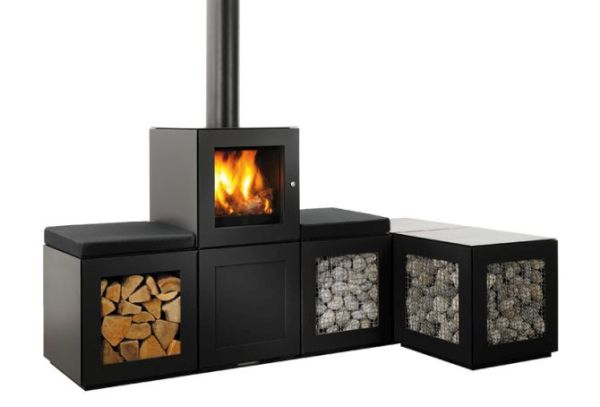 The SpeetBox is ultimate energy solution, which is 79-percent energy-efficient and 100-percent renewable. This high performance modular stove works even when there is no electricity. You can track the fuel emission that is three times less than the conventional stove. The box containing pebbles accumulates heat that remains stored for almost 24 hours or more, even when you stop the stove.
The SpeetBox is a special heating system with unique design, having several modules/boxes available in black, gray and anthracite. You can arrange the modules forming different combinations and add style to the home decor. It's going to become centerpiece of anny contemporary home setting.
Source : Mycoolbin.Com