One of the most important parts of your entire home is its foundation. Many modern homes have a slab foundation, which features a slab of concrete underneath the house. Older homes can have a foundation made from poured concrete, natural stone, brick or other materials. While you expect that foundation to last for the life of your home, water damage caused by flooding and other types of damage can decrease its lifespan. When you learn more about the signs of foundation damage, you'll know when to call C. Daniels Foundations or another local company for the repairs that your home needs.
Slanted Floors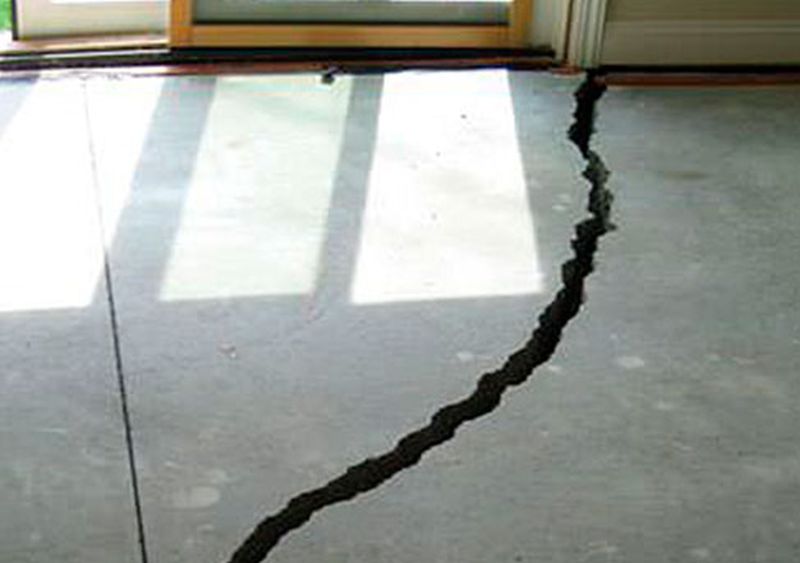 One sign of foundation damage is when your floors appear slanted or uneven. An easy way to see if your floors are level is with one of your child's toy balls. Kneel down in the center of the room, place the ball on the floor and release it. It's perfectly natural for the ball to roll around a few times before settling or coming to a stop. If that ball quickly rolls to one side of the room, it's because the ball followed the slope or slant of the floor.
Shifting Molding
Crown molding can add a luxurious and expensive look to your home, but it can also let you know if your foundation needs repair. The pieces of your molding should surround the room and cover the spot where the wall meets the ceiling. These pieces will also come together in each corner of the room. If there is damage to your foundation, cracks can form in the molding. These cracks may run all the way through one piece of molding or appear on both the wall and the molding. You may notice gaps forming between two pieces of molding also.
Foundation Cracks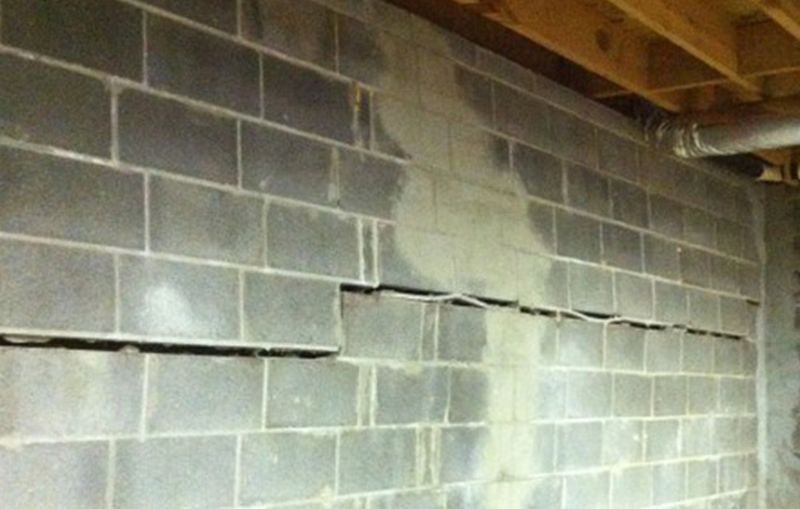 The biggest sign that your foundation needs repaired is when it develops cracks. These cracks can appear in any type of foundation. If you have stucco covering the stone or concrete, you might notice the stucco peeling away from that material. This often occurs because water gets inside and causes air pockets to form underneath the stucco. With more significant damage, the cracks will come through the stucco. Though some people see smaller cracks that are less than an inch thick, you may notice cracks that are both longer and wider.
Sticking Doors and Windows
One symptom of a damaged foundation that you might not know is one that affects the doors and windows in your home. Do you have windows that you need to fight with just to open or close? While you might think this is due to temperature changes or because the windows are old, it can occur because the foundation slopes to one side, which keeps the windows from sitting evenly inside the openings. Similar problems can affect your doors too. As the foundation shifts, your door may not fit inside the opening properly, which makes it hard for you to open or close the door.
As important as a foundation is to a home, many people overlook some of the common signs that they need foundation work. They assume that they can put off those repairs too. Foundation cracks, doors and windows that stick, molding that shifts and slanted floors are all signs of significant foundation damage.
Article Submitted By Community Writer