When it comes to furniture, what the parents say might actually be true, they just don't make it like they used to. Furniture was once something to be passed down through the generations. It was sturdy, heavy, and the quality necessary to last hundreds of years. Unfortunately, the convenience of today's IKEA furniture is not made to last for decades. It's sleek, easy to assemble, and meets the needs of today's consumers. While traditional furniture may no longer be in style or hugely popular, there are many other purposes it can serve. Repurposed furniture is making its way back into the homes and offices of handy people and it's much easier to accomplish than you'd think.
1. Refurbished for Work
Companies are embracing minimalism and repurposed furniture throughout the country. Coffee shops and restaurants are the perfect vibes for quaint scenery, mixing and matching. Establishments with barn doors or country styles can use refurbished church pews for bench seating and reupholstered stools for bar accommodations. Lamps and lights can be made from burlap and chicken wire and provide the perfect ambiance without sticking out. Old doors that have been touched up make great dividers between booths or can even be painted with chalk paint to provide the daily menu. Pallets and window frames are the perfect utilitarian pieces tohang business cards for local Pearland roofing companies or flyers for open mic nights, providing a nod to the community you serve.
2. Utilitarian for Home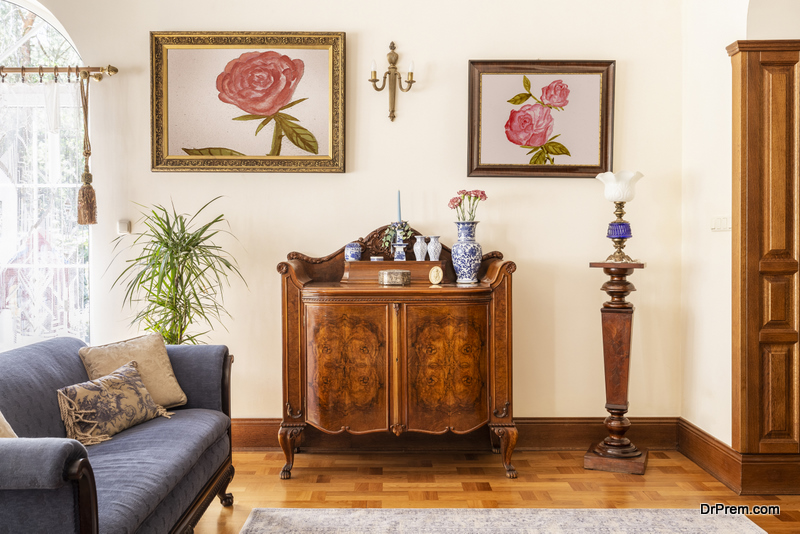 Companies that use refurbished furniture typically have to have the matching aesthetic, but at home, form and function in addition to style are exactly what this type of furniture can provide. Bulky furniture picked up from a garage sale or antique store can be transformed into tons of practical furniture for the home. Traditional sideboards can be painted and moved into the kitchen to serve as functional coffee bars and additional storage for those homes built without pantries. Grand bookshelves can be made to match bedroom furniture and serve as open storage for clothing or shoes. A tall and heavy hutch can be stripped down to a bench with shoe storage below and space above to hang coats, so cute you'll place it near the front door.  Need a bench that is both adorable and provides perfect storage? Pick up an old dresser, remove half of the drawers for the bench and leave the others just as they are for the perfect utilitarian piece.
Regardless of the latest trend or Pinterest fad, reusing quality furniture to fit your needs is always in style. Before you go through the hassle of moving grandma's old furniture to the donation site, consider how you might be able to repurpose it to fit your needs.
Article Submitted By Community Writer