IXOOST is the world's only music dock that pays tribute to the artisanship of Modena and its racer cars. The device adds a powerful boost to the tunes you love to hear and renders large, explosive sound through the exhaust pipe. Inspiration to create IXOOST came from the world of racing and designers have brilliantly maintained high quality audio -all thanks to features such as innovative design, powerful sound and technical precision involved in creating the product. IXOOST bears an original concept by engendering tail-pipes to create an entire personal experience.
Design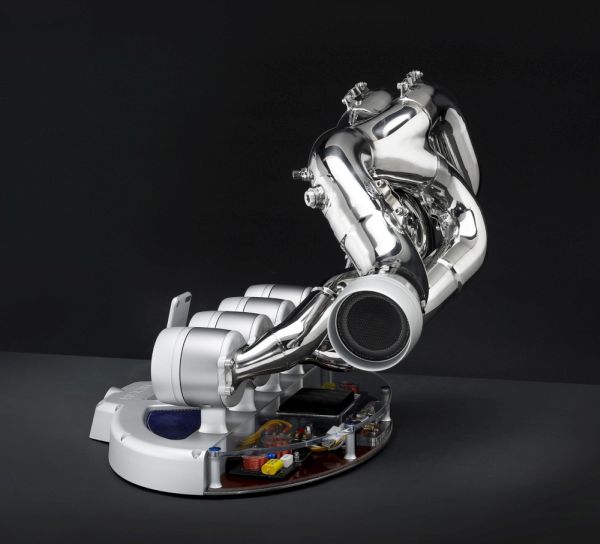 The exceptionally designed IXOOST features eight, ten or twelve cylinder exhaust derived from different supercars. These three models are IXOOST V8, V10 and V12 with reference to the number of cylinders present. Moreover, the engine of IXOOST contains an iPod dock with a subwoofer along with cone midrange, extended range and dome tweeter placed inside the tailpipes. The innovative design with smart pipe-fittings and the beautiful curves wrapping the dock createsa statement piece for your living space. In addition to this, the skillful production of powerful sound through the speakers mounted in the tailpipes gives an exquisite experience to the listeners.
IXOOST produces rich and lifelike sound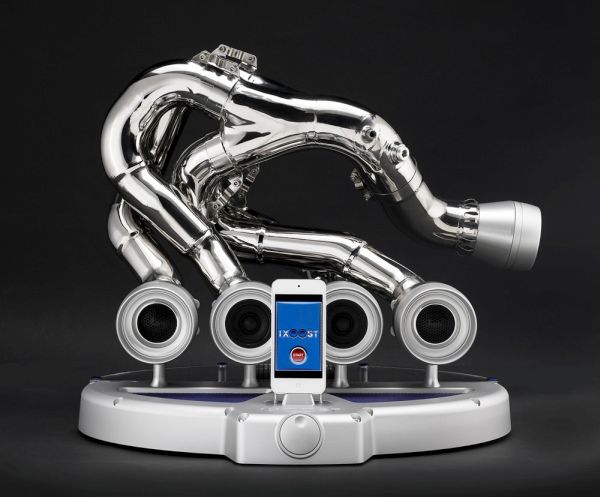 IXOOST enhances the sound quality, thereby giving a lifelike experience of tunes that are pleasant to the ears and the credit goes to the genuine F1 exhaust utilized in the product. The speakers have added charm in Franceat Musee d'Art et d'Industrie in Saint Etienne.
Availability
The main V8 model was initially available in titanium color, but now comes with a smart finish of Schedoni natural leather for an amount of $7,900. You can choose the model that best suits your style.     
IXOOST is a unique music dock coming in a package of tunes and tailpipes, adding blast to the music.
Source : Beautifullife.Info