Decorating houses with green plants is a healthy way to enhance home interior. Stephanie Lopezhas made an addition to green home decor by inventing Green Stacks. The green stacks look wonderful as the modular green walls, enhancing your home interior with an additional function of providing a healthy atmosphere. The lightweight green stack is easy to place alongside a wall in kitchen, living area or the balcony.
Main features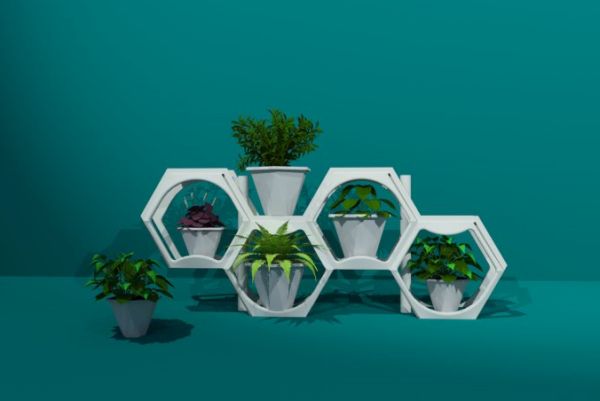 Green stacks contain modules that you can stack up to two-meters high. Moreover, the modules can be attached to horizontally or vertically, depending on the type of layoutyou desire. The modules are connected by means of removable joints, including press fits and snap latches that help to detach and carry the product to any location.  Every module makes space for four hollow surfaces, where you can easily place the pots. It is entirely your choice to fill all the modules with pots or to leave some empty spaces forming a different design. The pots for the green stacks are available in three different sizes so that you can choose the pot according to the root space required by different plants.
Alternative to hydroponic gardens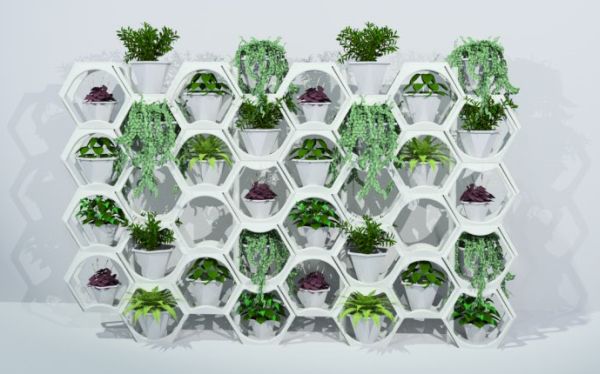 The aim behind creating green stacks is to develop a smart alternative to indoor gardens having plants that grow using mineral nutrient solutions in water without any soil. This green wall with several modules displays the grace of every single pot placed in it making the environment pleasant and soothing. The green stacks are available at the most affordable prices, and the product being easy to install does not demand severe efforts.
Green stacks serve as the green wall that's best suited for different types of home interiors in which you can arrange a variety of flowers and plants of your choice.
Source : Coroflot.Com