You may find it easier to buy a new product than to have the old one repaired because of many complexities that arise. Moreover, wooden furniture is either too heavy for relocation  and most furniture products cannot be recycled and reused. Keeping all the aforementioned difficulty in mind, designer Ruben der Kinderen has created the folding furniture that you can use according to your needs and keep it packed when not required. You can use the folding furniture occasionally through easy management.
Technique and usage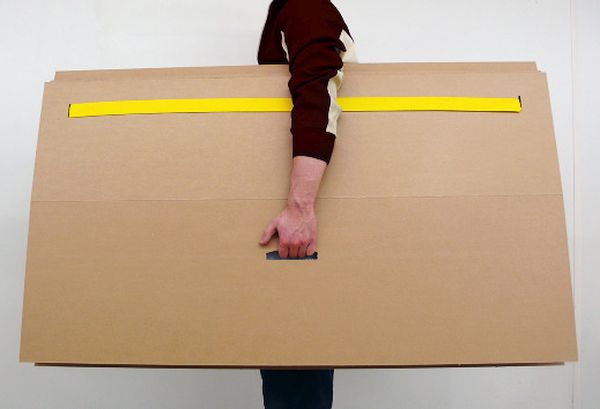 The folding furniture is originated through simple pop-up techniques and designer created many designs of temporary furniture with this technique. You can make good and convenient use of the folding furniture in parties and festivals by creating your own special place wherever needed. Whether you're planning a home party or if your guests plan an overnight stay at your place, this folding furniture is always at your rescue for offering extra furniture whenever needed. Moreover, the furniture is easy to fold just as you fold a book and can join it by organizing the different slots given in it. Furthermore, you can easily transport it due to its lightweight structure. Folding furniture is suitable for all small space apartments or offices, proving convenient and lightweight furniture needs to people.
Material used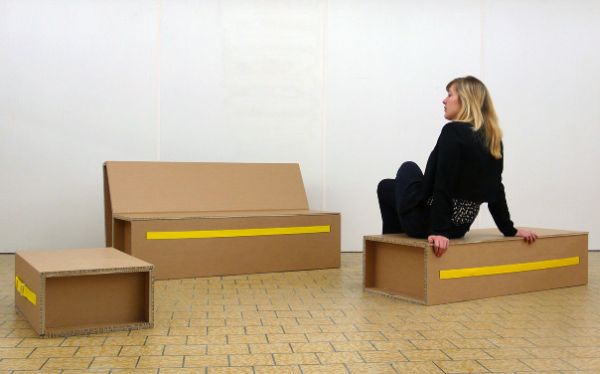 The folding furniture comprises recycled wood and cardboard that can further be reused. Designer has used cardboard material having same properties that allow a comfortable internal construction and gives it a lightweight quality. In addition to this, the furniture is eco-friendly and water-resistant.
Folding furniture is a smart piece of work that provides you convenient and transportable furniture in the house. You can even customize it in accordance with your requirement, and have a furniture pieces wherever necessary.
 Source : CargoCollective.Com