You must have come across many cutting boards that have a defined work of chopping. But industrial designer James Stumpf has designed a special Bambleu cutting board that's not only good for chopping, but also helps in carrying out multifarious tasks in the kitchen. Bambleu cutting board is a four-in-one product made from bamboo and stainless steel board. The board is available in a folding design with three finishes- light, medium and dark. You can choose the one that best suits your kitchen interior.
Firm design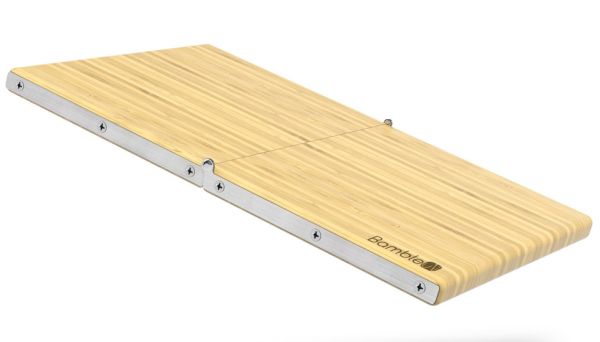 The Bambleu cutting board is constructed using bamboo that is formaldehyde-free and ¾ inches thick. The board attains its flexibility through the riveted stainless steel hinges and screws for smooth movement. Bambleu board once purchased will never arouse the need to buy another cutting board because of its good engineering that provides it a long-lasting tendency.
Product details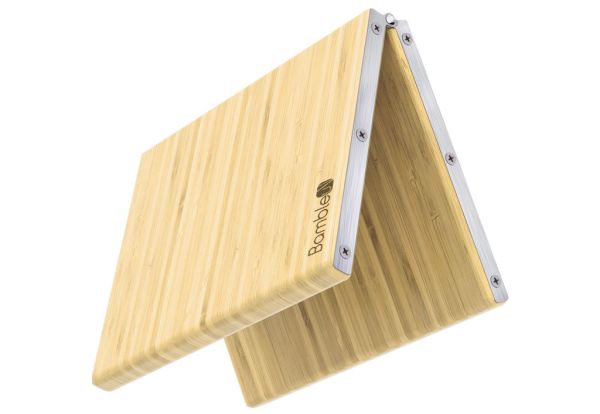 The aim behind creating Bambleu cutting board is to resolve the space issue of adjusting large chopping boards in small kitchens. The flexibly designed board can be used as a large-sized cutting board or a small board by simply folding it. Moreover, Bambleu allows chopping and pouring the ingredients into cooking pans easier – all thanks to its freely moving ends. In addition to this, you can use the board to crush garlic by placing the garlic cloves in-between the board halves.
Overall, Bambleu cutting board is helpful equipment in all kitchens. It will definitely make your kitchen tasks more efficient while matching with any interior style. Although the board is available in traditional design, but it provides an easy solution to your everyday cooking requirements by offering more than just simple chopping. The board is available for $60 from the website and you get twenty-percent off on pre-orders.
Source : Stumpfstudio.Com