Contrived by Italy-based designer Andrea Cingoli, Balamp is one of the smartest table lamps that's capable of a variety of functions. Although it looks like a mere disc-shaped object lying on a table, but it's meant to provide inductive charging and sufficient light into a room. It features a strange illumination system that depends on the amount of weight placed on it. Due to its unusual way of lighting, it received great appreciation at MBW Museum in Monaco of Bavaria, and even Cingoli bagged If Design Award for this innovative invention. This exquisite lighting system compels everybody to know more details about the product. Let us find out more about it.
Multipurpose device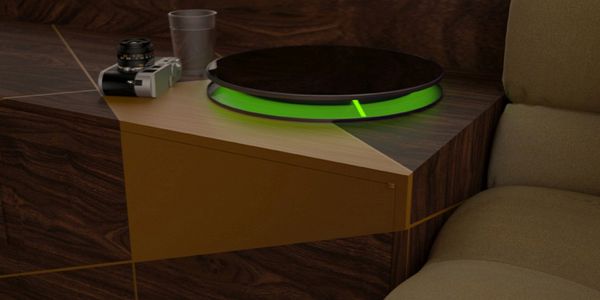 The Balamp is an environmentally-friendly device that carries out multifarious functions. With its elegant and refined circular form, you can use it like a miniature table for keeping small objects. Balamp also performs function of alarm clock along with color temperature. All the functions are regulated through a smartphone app that helps you make every adjustment. In addition, it serves as wireless charger that allows you to charge your phone simply by resting the phone over it.
Operates according to the weight variation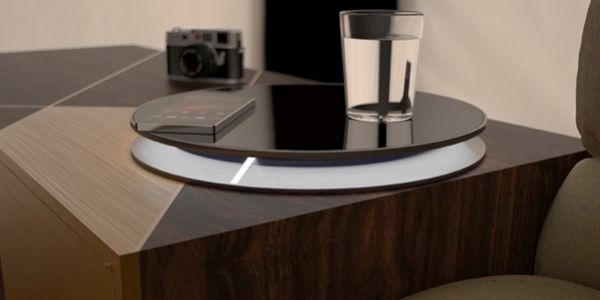 The entire operation of the Balamp depends on the weight variation. As soon as any object is placed on it, depending on the weight of that object Balamp turns on. The light turns off immediately when you lift the object over its top, for instance a glass of water. Balamp gives off minimum light that seems soothing even if somebody is sleeping next to it. As soon as the device gives light, the in-built alarm clock reflects the time within few seconds. Furthermore, pressing the support plate will provide maximum light when desired.
Balamp multifunctional device not only provides soothing light with respect to the weight placed on it, but also functions as a charger and a clock.
Source : DesignBuzz.It