Artwork and decoration are not only limited to your bedroom, hall or kitchen. People often forget to hang artwork in the bathroom. Who says you can't decorate or put your favorite piece of art at your most personal space? The bathroom is all about you and its all yours and it is one of the most exciting places at your home. So get yourself set for some of the most exciting tips and tricks as for how you can make your bathroom more appealing by using some of the beautiful artwork.
Where to Hang Your Bathroom Art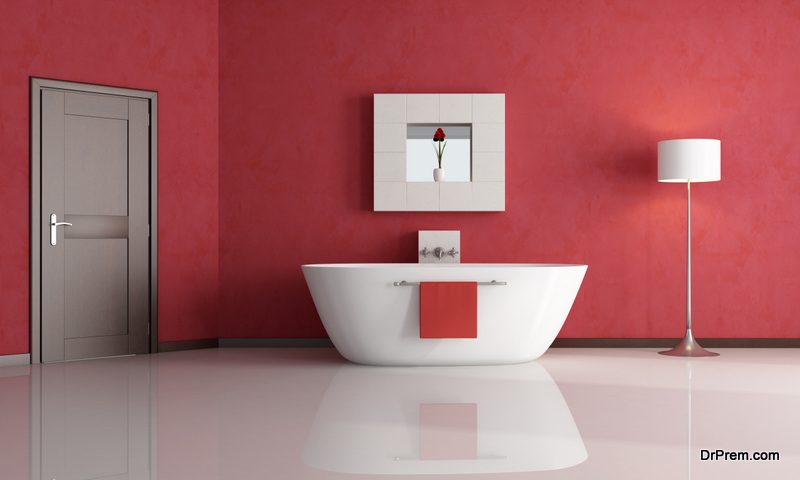 The foremost things and concern people have is where to hang their bathroom art. It depends on the size of the room and the things used in your bathroom. Like ceiling, tiles, the walls and also the materials in which you have invested to make your bathroom. According to the experts, the most ideal place to hang your favorite piece of art is opposite the mirror of your bathroom. This is done because every time you look into the mirror; or every time you get ready, you can see the glimpse of your art and get inspired from it. The wall art in the bathroom should be placed on a point which can be easily visible. If you are planning to have a drill on the tiles, marbles or glass, make sure you contact professionals as anyone can ruin the structure of the walls.
How to protect artwork from moisture
Now this one is really important. The bathroom has a lot of moisture and you cannot just hang a nice piece of art easily. You have to make sure that the art should be saved and the moisture cannot ruin its beauty. Make sure to protect from moisture so that it can last longer making your bathroom attractive. Here are some tips:-
Use acid-free paper art: -Archival material art is best for the bathroom as it works more in a humid environment. And also keep in mind to get that artwork which has been painted with acid-free paper as it can damage or decay or artwork.
A layer of varnish: -The second point is giving a layer of protection to your artwork with varnish. Varnish protects the paper and art as well as it gives a tint of finish and shines to the work. Also, varnish prevents the moisture from ruining your artwork. You can apply it by paint or use spray varnish evenly on the wall art followed by the instruction on the product.
Protect with frames: – Protect your artwork with nice frames, glasses or Plexiglass. The foam core should be of good quality and also acid-free. These frames will again protect your pictures from other elements. Keep in mind to check if Sulphur dioxide elements have been used in the artwork if it is used, do not use that as sulfur dioxide can damage the artwork when it reacts to moisture.
Seal the artwork:-Now this one is the most important of all. To retain the life of the artwork and that too in the bathroom, it is very important that it should be sealed completely from the front and back so that nothing can harm it. If there is a space, the moisture can easily leak through the opening and damage it.
What to hang at your bathroom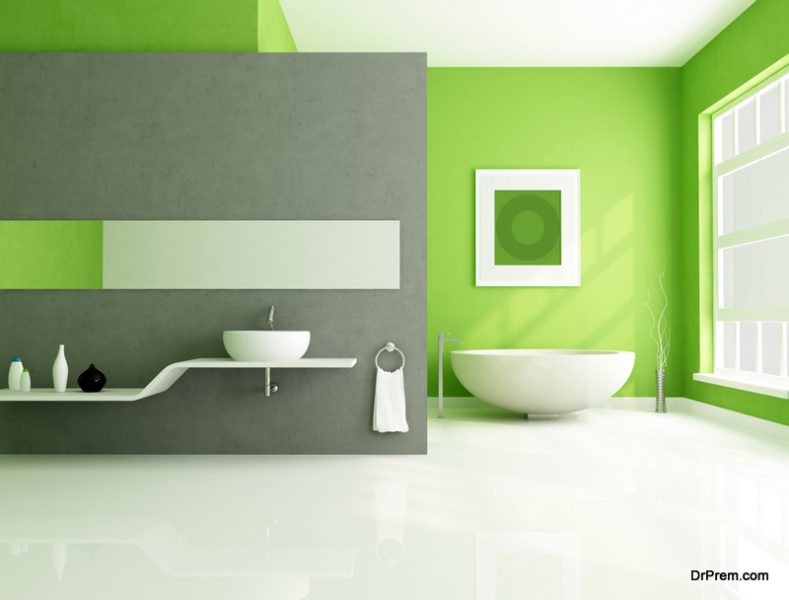 Nowadays there are so many varieties of artwork is available and also in so many styles and design.  So, do a little research before buying the book. The options are endless but it's up to you how you dreamt of your bathroom or how you have designed it. You should be aware of what you wanted to see in the walls of your bathroom. Some of them are interactive art, postcard walls, wall décor, some sculpture are also a good idea for the bathroom décor. You can also have some interesting and latest 3 D art to display. Just keep in mind to have art which gives you a sense of peace and calmness.
Quick tip: – If you really want to have an easy and attractive piece of art for your bathroom, go for waterproof art which is safe and doesn't require much care.
Don't keep doors and windows closed
This is by far the most important points to consider. Some people always tend to keep their bathroom shut and sealed keeping all windows and doors closed. This is not done if you really wanted to keep your artwork away from moisture and humidity, let some fresh air come in. Mostly because of the humidity and moisture, art is destroyed inside the place, so if there will be enough air or sunlight, it should be safe. So try to keep your windows and doors open and also use the exhaust fan on a regular basis. After all, your bathroom also needs some fresh air and sunlight.