One of the greatest advantages of owning a home is the ability to create your own workshop. A lot of new homeowners awaken their inner DIYer when they realize how much work owning a home entails. From yard work to quick fixes, there are always jobs to be done to keep your home in tip-top shape.
The purpose of this article is to introduce you to an essential list of workshop tools to get you started. There are common tools you might have heard of along with some lesser-known tools that really come in handy when you need them. By the end of this article, you'll be one giant step closer to stocking your own workshop.
1. Miter Saw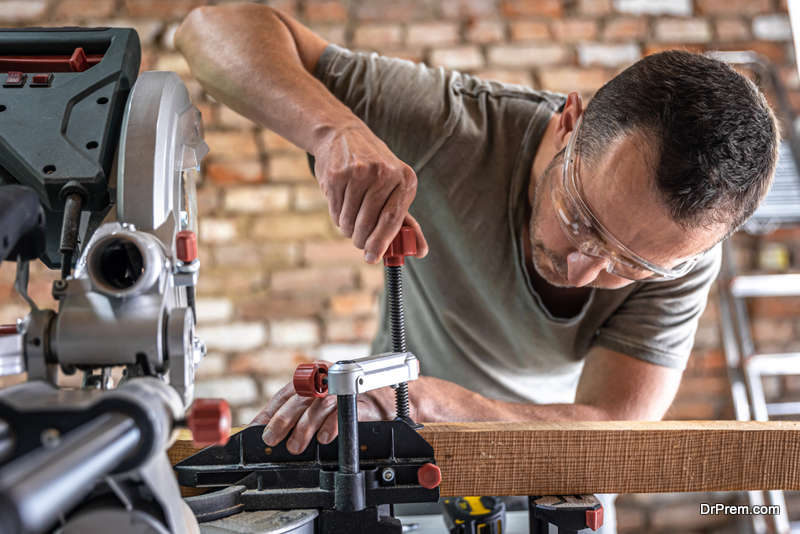 An essential tool for woodworking and making just about any cut you'd need for work around your home is a miter saw. With a miter saw, you're able to quickly and easily make angled cuts for any project around your home. Take the guesswork out of finding the proper angle by using the built-in bevel scale.
To make the job easier, it's not a bad idea to purchase a rolling stand to go along with your miter saw for even quicker and more accessible performance. All in all, a miter saw is one of the key ingredients to any collection of workshop tools for the DIYer.
2. Dust Extractor
If you're new to woodworking, then you might not be aware of all the dust that gets kicked up during sawing. This fine dust can collect throughout your workshop, leaving a huge mess to be cleaned up later. Additionally, you'll have to be extra careful to avoid breathing in any dust before or after the job.
The solution to this problem is a dust extractor. Most good dust extractors can be hooked up directly to your woodworking equipment. Plus, they filter the air to eliminate dust landing on equipment throughout your workshop. Suction Power Pros recommends dust extractors by Festool and Fein to get the best overall performance.
Additionally, models manufactured by the brands mentioned above feature HEPA filtration and a wide range of sizes to suit any size workshop. In the end, by adding a dust extractor to your workshop, you significantly reduce cleanup time and keep the air in your workshop cleaner.
3. Cordless Drill Combo Kit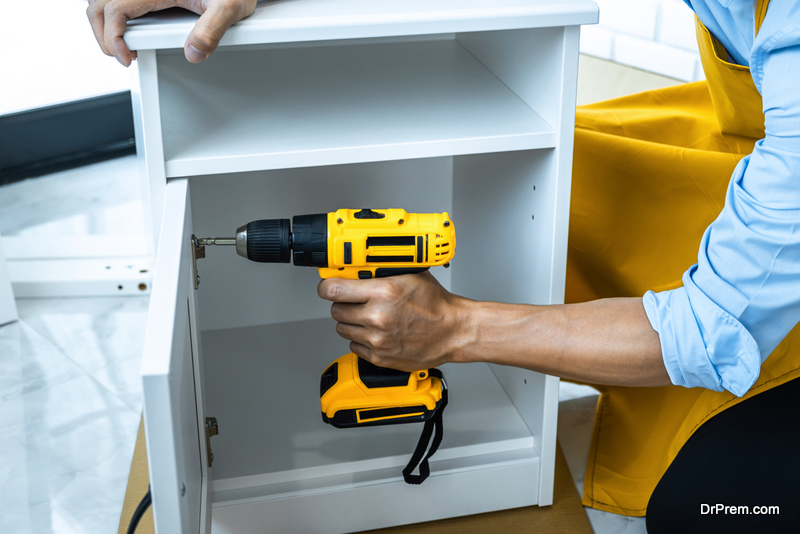 One of the best ways to instantly stock your workshop is by investing in a cordless drill combo kit. This type of kit makes it easy to switch the same battery between a wide variety of tools. Of course, the main event is the drill that comes with all the bits you need to complete most jobs around your home.
In addition to the drill, there are other essential workshop tools such as an impact driver, circular saw, reciprocating saw, and grinder. Overall, while the upfront cost is higher, you'll save a bundle compared to buying individual tools. However, the only real drawback is that the tools aren't necessarily made for the daily user unless you purchase a premium kit.
Depending on your needs, you might find that a combo kit is perfect for occasional use and is advantageous since it gives you all the tools you need on hand for most jobs.
4. Wall-Mount Shop Vac
Another essential ingredient for any home workshop is a wall-mount shop vac. The long hose on this type of vac allows for easy cleanup without having to drag the tank around with you as you go. Plus, a shop vac is good for cleaning up just about anything, meaning you have the option to use it for a lot more than cleaning up after using your tools.
For instance, you'll save a bunch of money by using a wall-mount shop vac to clean your car compared to paying at the car wash each time. Especially, if your family owns multiple cars, not to mention the convenience of being able to do the job at home.
Lastly, you might find that vacuuming items outdoors is better than inside, and you get more suction power from a shop vac than a household vacuum for a deeper clean.
5. Hammer Set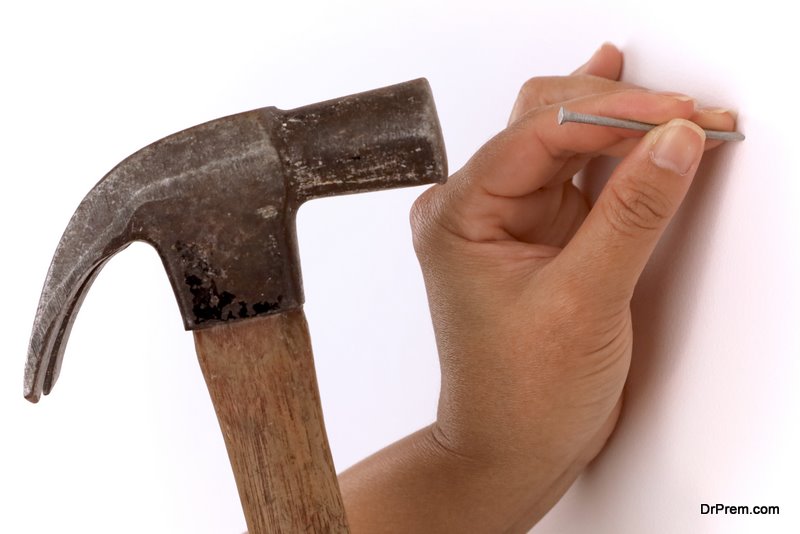 No workshop is complete without a hammer set because you're bound to need a hammer for jobs around your home throughout the year. The advantage of choosing a hammer set is that you'll get a discount by buying in bulk rather than purchasing each piece individually.
A good place to aim is for a 5 or 6-piece hammer set that includes a mallet and various size traditional hammers. This size offers enough flexibility to complete jobs with small nails all the way up to bigger jobs with large nails. Plus, you never know when a sledge hammer might come in handy.
Closing Words
These are just a handful of essential workshop tools that will help you to quickly stock your home workshop. By investing in the kits and equipment listed here, you won't have to wonder if you have the right tool for the job anymore because it'll be there. As a result, you'll save yourself trips to the local hardware store and become a hero in your family's eyes.
Article Submitted By Community Writer