Traveling is often stressful, even if it is for vacation. It would be nice to fit your whole house into your suitcase. While that isn't possible, there are ten things that can make temporary lodging more like home. Your hotel room, Airbnb, or even your relative's guest room can be nice and comfortable, but another new way to bring home feel to travel is by renting a trailer home. In Texas, Odessa housing options can give you a home-away-from-home feel with comfortable, safe, trailer home rentals.
Look into Renting a Trailer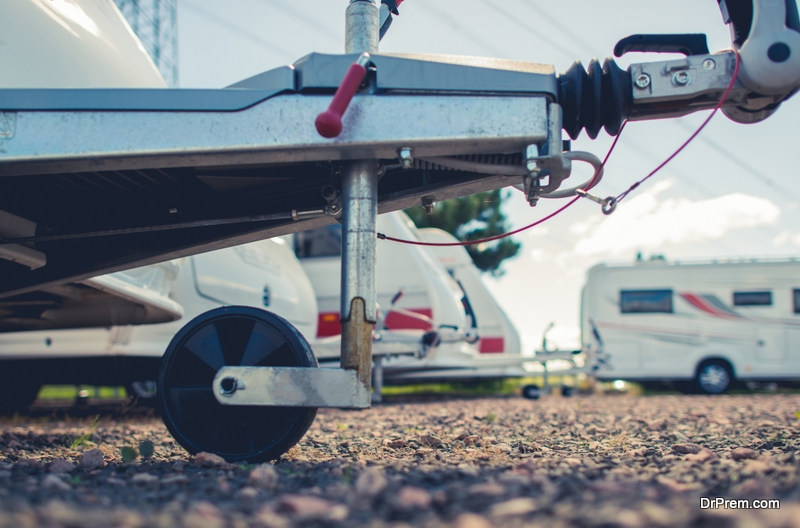 When you are traveling, you do not want to have your bedroom next to another guest. You need privacy. Renting a trailer home that is constructed with home interior design trends and homey furnishings will make all the difference in the world to your comfort.
You can find the amenities of home, including clean linens, in rented trailer homes like:
Private bathrooms
Flat Screen TV
Washer and dryers
Full furnishings
Linen service
Dishes and silverware
House cookware
Trendy appliances
Heating and air conditioning
Check out the placement of your favorite things. The placement of your TV is one amenity that makes a travel room feel more like home is the placement of furniture, especially the TV in the bedroom. It may not seem like a big deal, but when you are traveling, you want the TV placed at the foot of the bed where you can relax, fall asleep, and pretend you are home. 
10 Things We Love About Coming Home (and Want in a Traveling Home)
Traveling for business or on vacation can be a great change of pace, but really, there is no place like home. Why?
1. Your own bed
No matter where you stay, the pillows are never quite perfect, the mattress is too hard, and the sheets are scratchy. Home is where your bed is.
2. Water pressure is strange
Have you ever stayed in a vacation home where the water pressure is not quite right? The water could be too hard, it feels as if you are showering with gravel, or the water temperature is just too cold.
3. Wi-Fi issues
Did you have to jump through password hoops and hope that the Wi-Fi actually worked?
4. Full-size bottles
Coming home means coming home to full-sized toothpaste or shampoo. It's distressing to have to try and squeeze the last drops of lotion out of a small-sized bottle or find that sliver of soap that probably slipped down the drain.
5. Books are at home
You probably brought reading material with you, but there is a chance that you don't like the books you've brought. Now you are stuck looking through unknown stores for books that read better than "Dutch Oven Cooking Made Easy."
6. Your own little nook
Do you find yourself jumping on your own personal nook on the couch when you return home? Your favorite nook has the perfect shape, the best view of the TV, and the right amount of blankets and pillows.
7. Home cooking
Nothing says home than your favorite foods that you prepare yourself. It's difficult to find home cooking when you are on the road. Nothing is better than cooking your own food.
8. Dress casually
At home, you can usually dress any way you want—there are even "no pants" options. When you are in a hotel or travel room, you feel like you must be dress to go out all the time. The stress of staying dressed up can be awful.
9. Clean linens and the smells of home
Nothing is better than clean sheets right out of the dryer. You are always wondering if the sheets in travel locations are clean and when the blankets were last laundered.
10. Your own tableware
Have you ever opened the drawers in a rental home? The silverware is usually cheap, tarnished, and pieces are missing. The dishware is usually of poor quality, and if you can find a glass to drink out of, you are lucky.
According to The New York Times, the best way to make a home away from home is to cook your own food. Iron Guard Housing in Odessa will provide this and many other amenities when you rent a trailer for your stay.
Article Submitted By Community Writer