Bedroom is a place associated with peace, quiet, comfort and calm. It is a place where you retire after a day of hard work in order to replenish your health. It is the place where you spend the most intimate moments with your loved one.
And with rapidly progressing technology, Televisions have made their way to the bedrooms as well. It is not surprising to spot a TV adorning one of the walls of a bedroom; it has almost become a mandatory thing to have in it. So the bigger question here is- how and where to place your TV in your bedroom?
Foot of the bed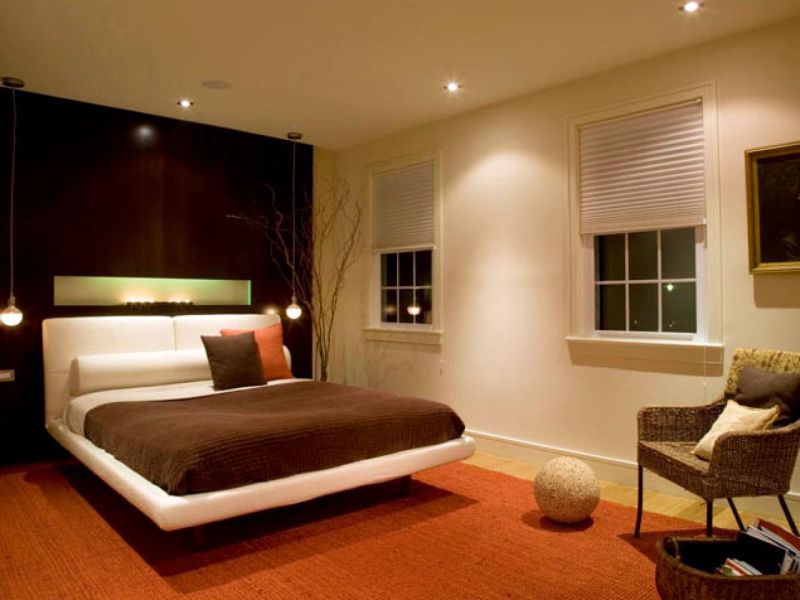 For small bedrooms, placing a TV at the foot of the bed is a great idea. You can fall asleep while watching a TV, when it is right at the end of your bed. A flatscreen TV can be easily placed inside a cabinet with automatic door that open with a press of a button.
Betwee
Placing your TV between picture frames doesn't highlight it as much as it would if it was the only thing on the wall. The TV will blend with the frames and will not be highlighted in the bedroom. A neat way to blend technology with home décor, isn't it?
Dedicate a wall for a large TV
If you are thinking about making your own home theatre and buying a huge TV, you can dedicate a complete wall to your TV. The TV can be your center of attraction in the room combined with great lighting.
Fused with the closet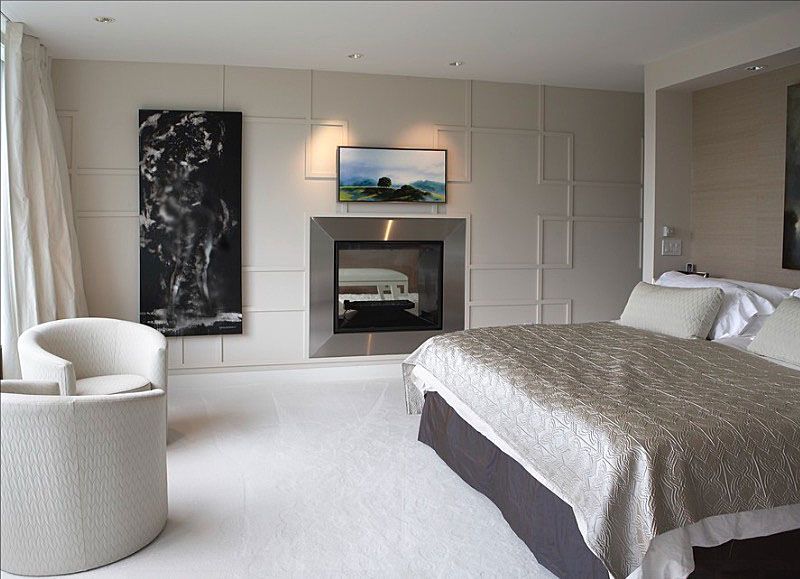 For many us, space is a problem in bedrooms which is already crammed with a large bed, cabinets and what not. In such cases, a TV can be placed in such a manner that it somehow fuses with the closet. A separate space will have to be carved for the TV in the closet while it is being built.
Between shelves
To take the focus completely off your TV, place it between shelves. Your TV can be hung freely between the shelves, which will blend the TV subtly with the interior of the room.
Place it high on the wall
A unique way to incorporate your TV in the bedroom is by placing it high on the wall. It can be tilted down a little to accommodate your eye level. However, while experimenting with the idea, make sure to tilt it in such a way that it doesn't strain your eyes.
Move it away from the bed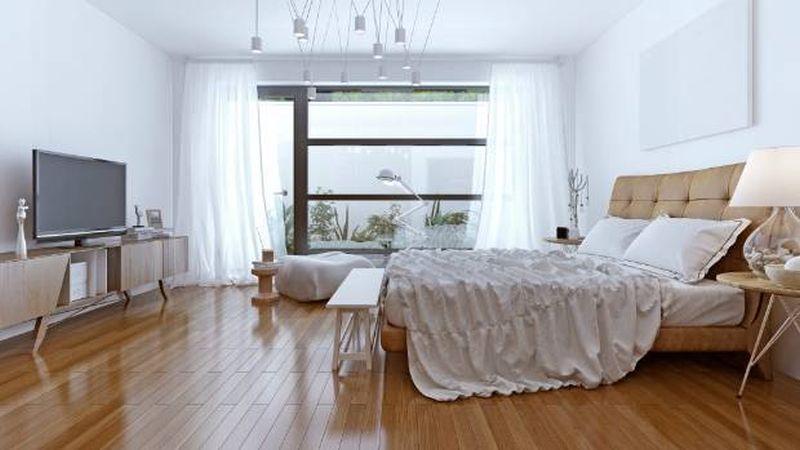 If you have a large bedroom, you can place the TV a little further away from the bed to its side on a pivoted wall. This way you can have your bed facing the windows and you can watch your TV as well. To add to its functionality, simply put comfortable chairs in front of the TV.
Hang it from the ceiling
For those who don't want to compromise at all with the interior décor of their bedroom, hanging it from the ceiling would be a great idea. The TV can either be suspended midair with a strong support or it can be concealed in the ceiling itself. A remote can be used to retrieve the TV from the ceiling.
Install it on a contrasting surface
You can experiment with the surfaces and fix your TV on a contrasting surface like you wall. The sleek look will create an image of a large space and the minimalist design is always a go-to.