You have spent ages in your home and never required to change a single tile. Even now the tiles in your bathroom or around your kitchen countertop are not broken or chipped. But they look outdated and shabby and are not eye pleasing. Then it is time for refinishing!
Why refinish your tiles?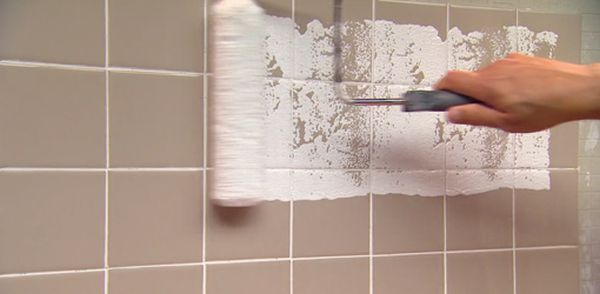 Some of you may say that you have maintained your tiles very well. Always kept them clean and they are not broken. The tyranny of time however, is not very forgiving. The tiles will show their age through wear and tear or by going pale.
Instead of getting rid of them, make them aesthetically more appealing by repainting. While few may argue that why go for refinishing? Why not just go in for new tiles? Remember renovation can be very expensive. Therefore one should make use of this method of refinishing the tiles which is a cheap and easy way of making your bathroom or kitchen look beautiful.
How to paint tiles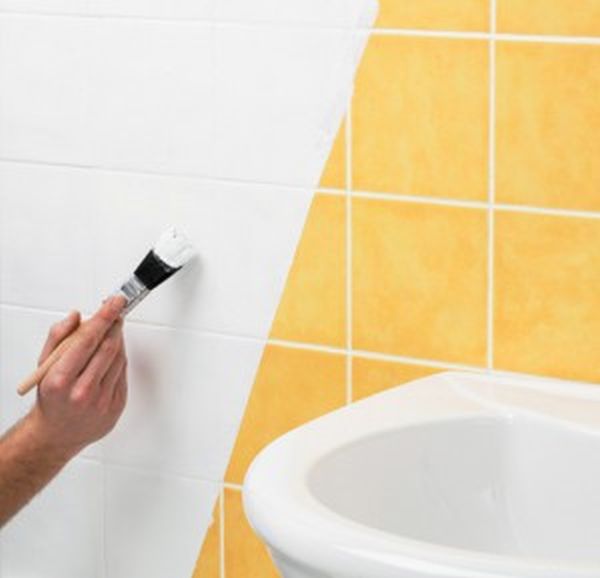 So the decision is made that you are going to paint the tiles but you may have never done this before. You can call a professional to get the job done. But if you think you can manage the chore on your own as that will help you save money then you can do it yourself in the following way:
Collect the toolsFirst collect all that you will need for the job. You will need cleaner, masking tape, paint brush, primer, tile paint, grout pen.
Do the preparationClean the tiles thoroughly to remove all the grime and dirt. Wipe the tiles well using a clean wet cloth or a wet sponge. Now let the tiles dry completely. Use sand paper to remove the gloss from the tiles. Once again clean the surface of the tiles with a clean damp cloth. Let the surface dry completely.
Applying primerBefore you apply primer cover those parts of the tiles which you do not wish to paint with a masking tape. Apply one coat of tile primer and one coat of laminate primer. Let the primer coats dry completely. You will need to give at least 4 hours for the primer to dry up.
Application of paintOnce the primer has dried you can now apply the paint. Apply the first coat of the paint and let the first coat dry for at least six hours. Once the first coat has dried completely you can apply the second coat of the paint.
Applying paint to the groutLet's the second coat also dry completely. Now you can make use of a grout pen to apply paint to the grout areas. Finally, you can remove the masking tape.
Choice of paintYou can either use latex paint, or you can make use of epoxy paint. For latex paints you need to apply two coats of bonding primer and then two coats of acrylic latex paint. In the case, of epoxy paints you need to follow the instructions carefully and usually one needs to apply two coats of two parts epoxy paint.
Other useful tips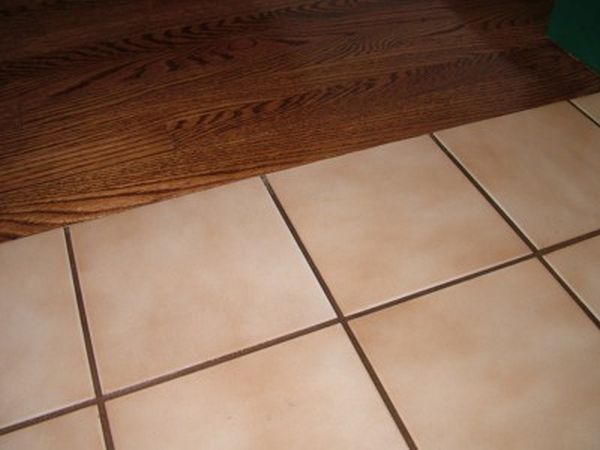 Remember that you cannot use just about any paint for the painting of tiles. You have to make use of tile paints for the purpose. There are options like spray paints, two-part paints, two process paints etc
The tiles need to be good. If there are cracks or broken tiles then make sure you restore these things before you begin the painting process.
If you want to get good results then do not skip the preparation part that is sanding and cleaning
Make use of paint to make your old tiles look beautiful. But remember that you may have to work on them again after few years as painting is not a permanent solution.