So you are that typical computer geek! You have all the sophisticated gadgets! But still, you think something is missing. Then make use of these computer inspired stuff that can be used to decorate your homes.
Light switch for the Mac lovers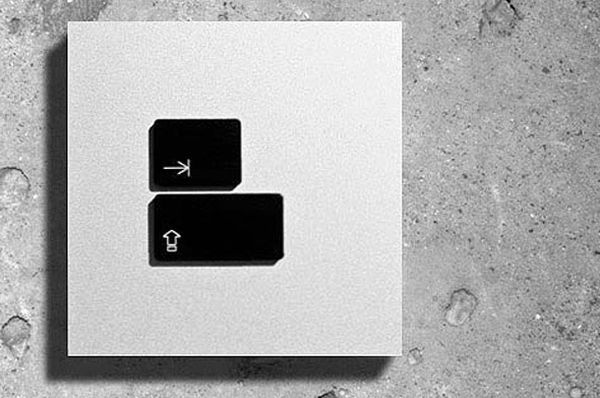 These light switches have been designed by PLH which is an Italian design house. These light switches look same like the keyboard of MacBook pro. These switches consist of a micro-pebbled aluminium base. On this base, there are black coloured push button switches. These are laser engraved. The entire setup fits on a standard box. You have to get in touch with PLH to procure the light switch and these light switches are pretty expensive.
Enter key doorbell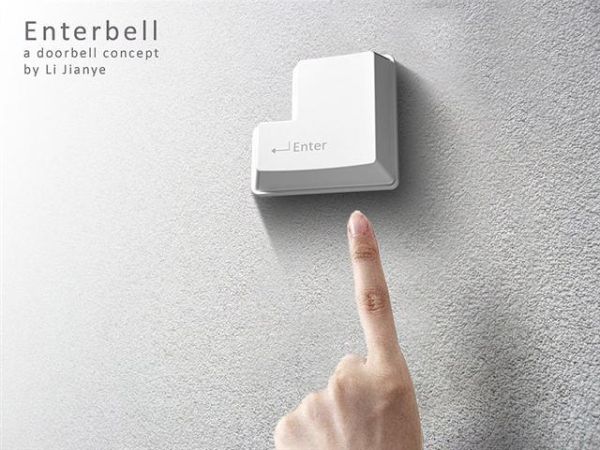 This is just a concept and this has been put forward by Li Jianye. You can make use of this concept for your home. Just pull out that Enter key from a used keyboard and connect it to your doorbell to get your own "Enterbell". You can also make use of other keys like the "Insert key" or the "Home Key" and welcome your guests in a nerdy way.
Ctrl Alt Del Pillows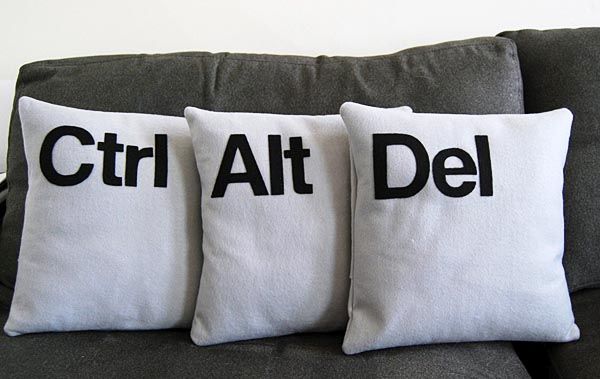 Here when we talk about Ctrl Alt Del we are not talking about "Windows Task Manager". We are talking about pillows. These are a set of three pillows made by using heat transfer vinyl. You can actually make these pillows on your own. All you will need is pillow covers and weeding tools. You can select the font size as per your liking and by making use of the HTV process you can easily make your set of Ctrl, Alt and Del pillow cases.
Keyboard chair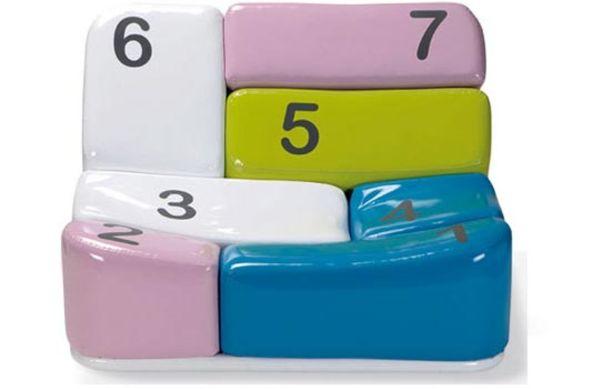 Make your room look colourful with a Geeky keyboard chair which has vibrant colours. This chair is designed by Simone Micheli. This chair is not made from separate keyboards. In this case, number keys are used and each number has its own colour. The chair is comfortable, colourful and the numbers give it that geeky look.
Keyboard sofa bed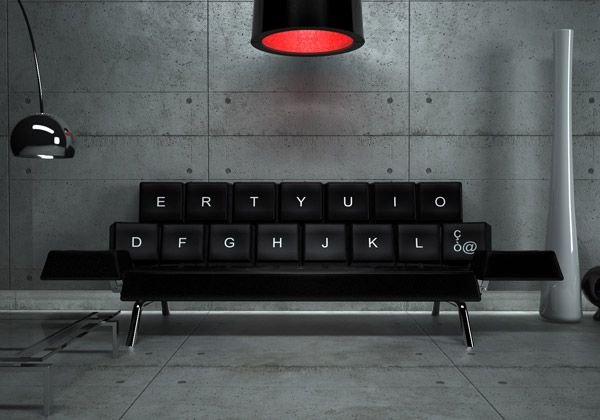 This sofa bed is designed by ZO loft. This piece of furniture has the QWERTY keyboard design. This can be easily converted into a bed and has adjustable keys. This sofa cum bed is an ideal way to do your work in a comfortable manner.
Wolfgang keyboard bench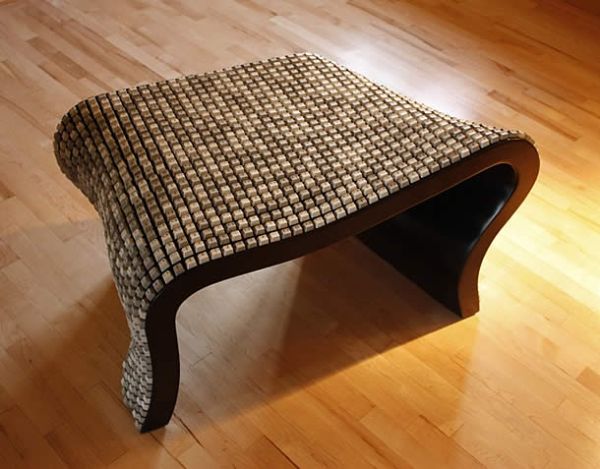 This amazing bench has been designed by an industrial engineer from Canada. His name is Nolan Herbut. This Wolfgang keyboard bench has 2000 keys. These keys have been embedded in Baltic Birch wood. Each key can be pressed. You actually get a click sound. This keyboard bench is one of the best examples of upcycling used objects. This masterpiece shows how you can create meaningful things by using innovative skills. You can make this Wolfgang Keyboard bench a part of your living room or can even use it in your workplace.
380 tiles Apple keyboard furniture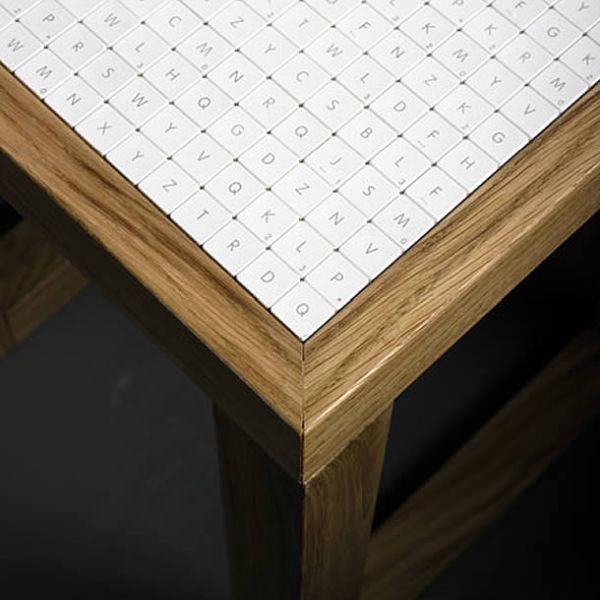 Italian based Vicolo Paglia Corta have created stylish stools and tables and they are known as 380 tiles. This amazing furniture is made from used keys of the keyboard. For this project, 10,000 keys from apple scrap laptops were used. The plastic teeth on the back of the keys were cut and cleaned. Then they formed 25 tiles with 380 keys each. Three themes that are followed in this keyboard furniture are letters, numbers and symbols. The tile is used as a top of a wooden stool and 25 such stools will make a table.