Doorless showers are finding favor in many households recently. They look stunning and are functional as well. The walk-in shower or doorless shower can broaden the design of your bathroom and house, even though the dimensions remain same. However, it may not be for you. Read on to find out the doorless shower pros and cons and make an informed decision:
Doorless shower pros and cons
Pros of doorless shower
1. It can be incorporated into existing home design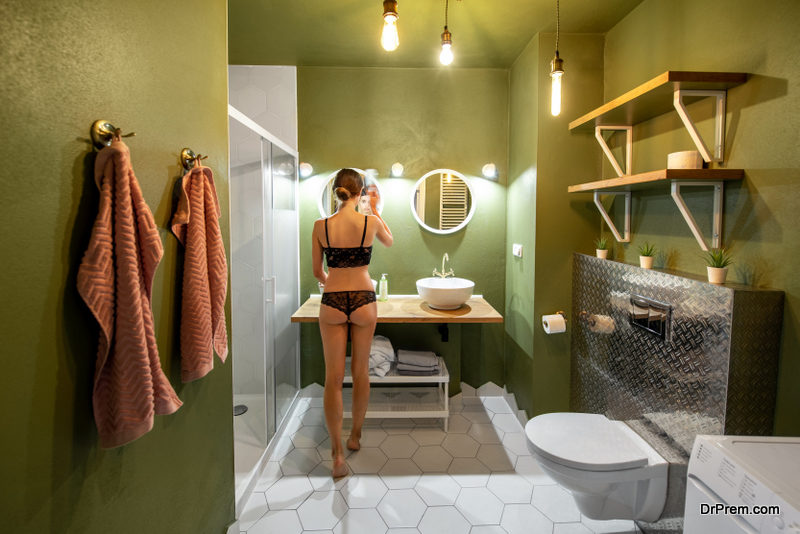 A walk in shower can be easily included in your existing home design. It is quite possible to build a doorless shower in a hallway or walkway and maximize the space inside your home. You do not need to get a full-scale home remodeling done to create this kind of shower. It can also be included in a corner of your existing bathroom without a curb, so that you or other elderly people need not step up which makes it much more easy to use.
2. Makes bathrooms feel spacious
Though the space in your bathroom remains the same, a walk in shower makes the bathroom feel more spacious as the shower becomes visible. As there is no door, the open shower often doubles up the view of bathroom, contributing to the illusion of a large, spacious bathroom.
3. It is easily accessible
Many elderly people prefer to stay in their own homes, rather than going into old-age homes. While talking about the doorless shower pros and cons, we cannot forget one of the major advantages it has over conventional showers. As there is no door, and especially if there is no curb, then walk in showers are very convenient for the elderly, as there is no impediment. If the shower is designed keeping space enough in the entry for a walker or wheelchair access, then it will offer greater accessibility.
4. Design continuity is maintained
When you entail a doorless shower, the shower room visual is not disrupted leading to a seamless global design. The design continuity gives a better look to the entire bath space, which adds to its appeal.
5. You can get a spa like feel in your own home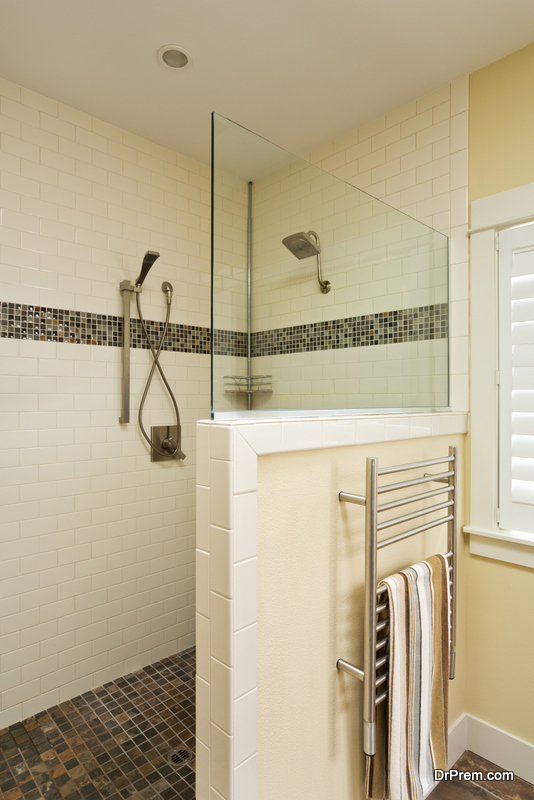 The contemporary look of doorless showers gives a premium luxury feel to your bathroom, even though it could be in a tiny space. Some homeowners elevate the space, and decorate it with plants and rocks to enhance the look, and the splash zone is reduced.
6. It's easier to clean
Showers doors are places where there is a chance of water stains and streaks and odd accumulation. By removing the door, your work of cleaning is much reduced. You don't have to struggle for hours to remove the stains. All you have to do is clean the walls from time to time. Use the time saved to read the latest bestseller or watch your favorite shows and movies!
7. It is less expensive
Doorless showers are a less expensive option, as the cost of a glass cabin is eliminated, especially if the tilework is also less and the size of your shower is small. These showers do not need any special ventilation either which reduces the cost.
Cons of doorless showers
We cannot neglect the cons while discussing the doorless shower pros and cons. Knowing about the cons would help you to make a informed decision regarding installing one in your home.
1. There is very little or no privacy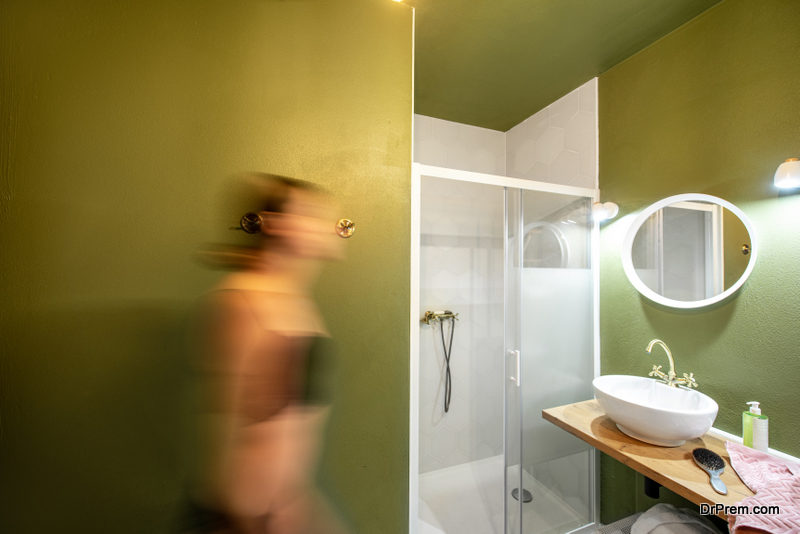 As there is no door, there is no privacy for you while showering. Even a plain glass door to the shower cabin offers some privacy as the water obstructs the view. Thus one of the major drawbacks is that there is privacy, so take this into consideration while mulling over the doorless shower pros and cons.
2. Your bath space may not be big enough
The splash zone increases as there is no door to prevent the waterdrops from splashing outside the shower area. This can make the floor slippery and dangerous, and you have to wipe the floor clean every time you or someone else takes a shower. To resolve this, direct the showerhead straight down and not at an angle or choose 'rain' showerheads.
3. Bathrooms should be bigger for doorless showers.
Splashing is the main drawback of doorless showers as mentioned before. To avoid the water getting the entire bathroom wet, bigger bathroom space is preferable, as there would be enough space for the water to drain out in the shower space itself, or else the water will end up in the places you don't want it to be.
A benefit of enclosed showers is that they trap warmth and block the airflow. This offers a comfortable showering experience. Pair open showers with radiant flooring to keep the bathroom warm and avoid the chill. Walk-in showers are inexpensive to install and with the right slip-proof tiles you can enjoy doorless showers in the home.