There are no words to describe the mixed emotions and excitement of being a parent. Along with the excitement, there is also this worry about how you are going to pull through the future years. Having a child is a responsibility that never ends.
For expecting parents, designing a nursery is not just about making a space for their child. The love and various other emotions that go down while designing reflects in the way the nursery is designed. Here are some innovative ways to decorate the nursery and make it perfect for your child with what you have.
Multifunctional furniture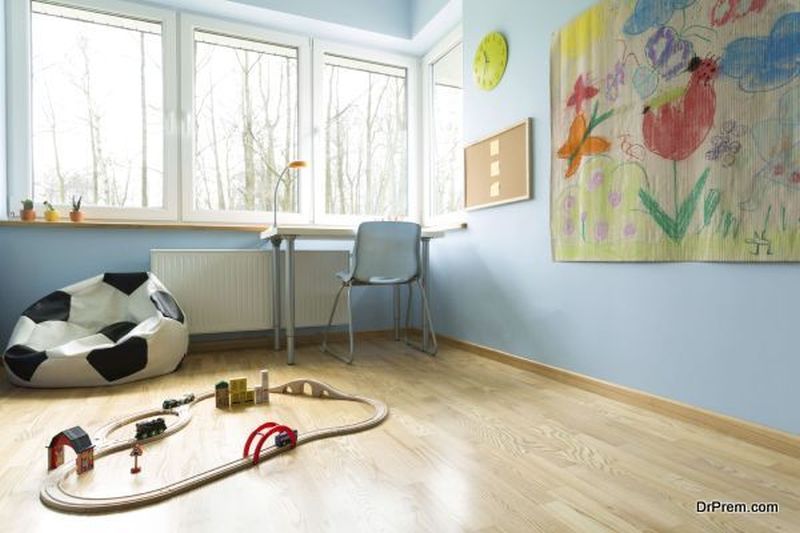 Considering that babies grow out of cribs very soon, it is advisable to invest in multifunctional furniture. The nursery crib come bed will sustain for a very long time. After they grow out of this particular bed, you can also use it as a sofa or make a seating arrangement out of it.
Instead of having a separate diaper change section, you can consider a wooden plank bigger than the width of the crib. This way you can put it up whenever you want.
Invest in multifunctional racks, chest of drawers, a cupboard wherein you can take out the racks. This way you can use it as a cabinet.
For the decoration
When you are decorating the place there are a lot of things that you can do on your own.  You have a choice of wall art, frames, decorative wall hangings and other such cute little things. Here are some suggestions of how you can decorate the nursery within your budget.
If you plan to have a lampshade in the nursery, consider buying a simple one. You can always decorate the lampshade the way you like by adding stickers, ribbons and other such cute items to make it look beautiful.
For the walls and wall decor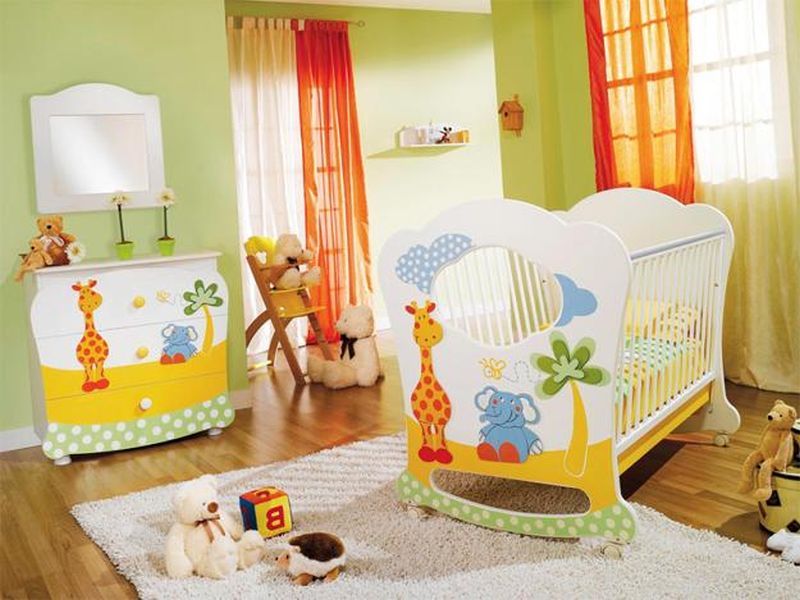 Instead of choosing wallpaper, you can consider getting the wall painted in a solid color and choose wall art that you can do on your own. Another option is to go for hand painted items that you can make yourself.
Choosing frames is the most inexpensive way to decorate any space. You can make this yourself with the various DIY project ideas that are there.
Consider making different wall hangings from old clothes and pillow covers. You can also make small racks for the bathroom to store the towels by making the multiple wall hanging out of old pillow covers.
Since children have a habit of scribbling, investing in white boards or black boards is a good choice.
You can also deal with this situation by placing laminated sheets on the bottom side of the wall so that your little one does not destroy it. To make this, all you need is some wooden planks and the laminated sheets.
Windows and curtains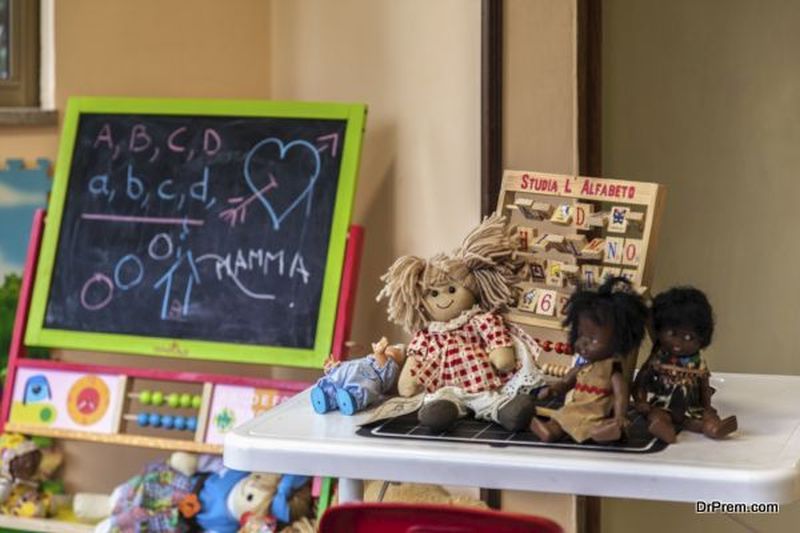 Instead of small windows consider the one that are three fourth above the ground and bring in enough of light. Invest in child lock for safety purposes, as they will help to prevent your child from going out. While selecting the curtains instead of getting new ones, you can make your own by using plastic tablecloths or bed sheets. Some ideas for the curtains are:
Use lace on the center portion of the curtain to give it a different look.
Tussers are a good choice if you want to place it on the top side of the curtains. This will prevent your child from pulling it down.