Creative Halloween decoration is unique ways to give your home a different look all together, whether it's a party or get-together or any other day where you want to give your house different feel altogether. Try out different DIY Halloween design to decorate and without much effort and on a budget. Let's have a look at some DIY Halloween decorations for your home.
Booboo bottles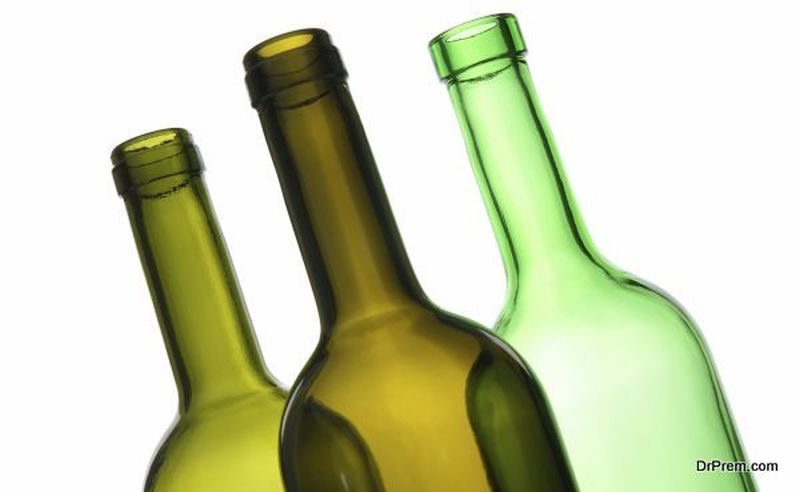 Decorate your home by Halloween glass ghost which gives the feel of the holloween theme at first. Some easy DIY ideas for Halloween decorations made from recycled materials 2018. Make these by recycling old glass bottle. These are simple and you can make them with easy steps and lesser item. Find these old glass bottles from your old trash bin and you will need some of the items to decorate it.
You will need:-
glass bottle(period)as many as you want
spray paints- white
a black marker
some straws
Method:-Start by removing the glass caps and paint them with the white colored spray paint. Let it dry and after the draw, spooky ghost faces on the bottle with the black marker. It's one of the cheapest recycled Halloween decorations ideas to make with the piece present in your home. To finish this, decorate with some colorful straws in it. It will make a cute Halloween counter piece.
Creepy wall hangings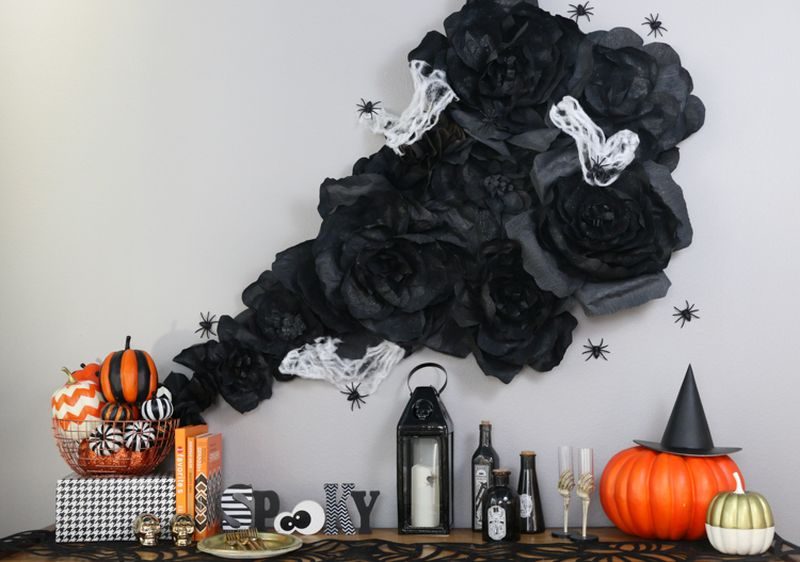 Image Source : blog.consumercrafts.com
This looks creepy on your wall and one of the easy and Creative Halloween decorations to make at home. It's easy and gives your home a nice Halloween feel. For this, you need simple technique of transferring the image onto fabric using printer. You need to select spooky images that you think will look more active on your wall and. just follow this simple technique and materials.
Materials:-
Fabric to print your image or sandpaper
Full jet black cartridge printer
Wooden hoop or frames
Technique: –
After you select your spooky Halloween pictures, transfer it to the fabric using the printer. If you find it too difficult, you can also pop the pictures in the sandpapers to give the effect. Once it is done, use wooden hoops or the readymade frames (which are easy to use) to place the picture. And lastly, hang them into your wall. These small easy crafts will make your home a real Halloween gateway for your next theme party.
Warm up the room with spooky pumpkin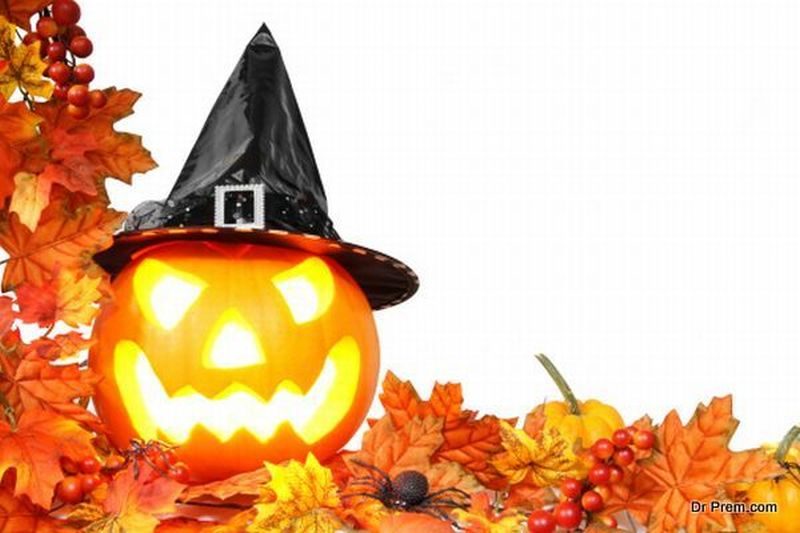 Placing curved pumpkin in the fireplace can be a little mismatch. You must be thinking how to keep fireplace warmer by keeping a pumpkin instead of fire. But yes, you can. Curved the pumpkin in the shape of fire and flickering flames as if it is burning. This pumpkin gives spooky effect to your home. After you place the pumpkin in the fireplace, decorate it with candles and battery powered lighting instead. It will lighten the space and will make your fireplace a Halloween workstation.
Eerie Cobweb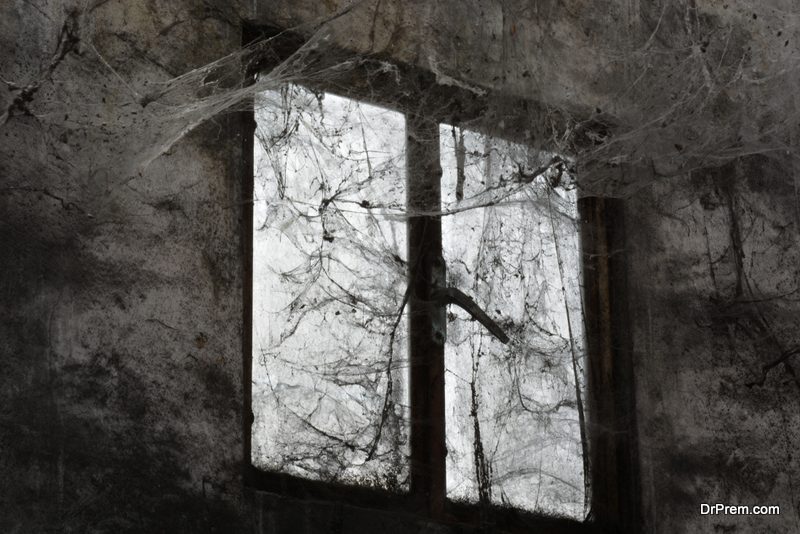 Cobweb is the most Creative Halloween decorations ideas to place in your home. It's an important element of the Halloween decoration. It gives a creepy look when sitting on the spindle tableware. Use your creativity and DIY Halloween decorations ideas this Halloween season to decorate your home.  This is also easy to make decorative ideas and takes no time.
Materials:-
some bobby pins
string
spray paint
a metal washer(small)
Method: – You need 5 bobby points to make one spider web. Hook them in the flat metal washer from 5 sides so that it forms a cobweb structure. Then, wrap the string around and thread through each bobby pins to create a web. After you finish it, spray paint everything from coins to the thread. White color will be preferable as it gives a chilling and creepy look. For the spider, buy some mini toy spider or the rubber spider to place it and make it a cobweb. These small creative Halloween decorations idea will give a nice touch to your home with no money spend
Hanging ghost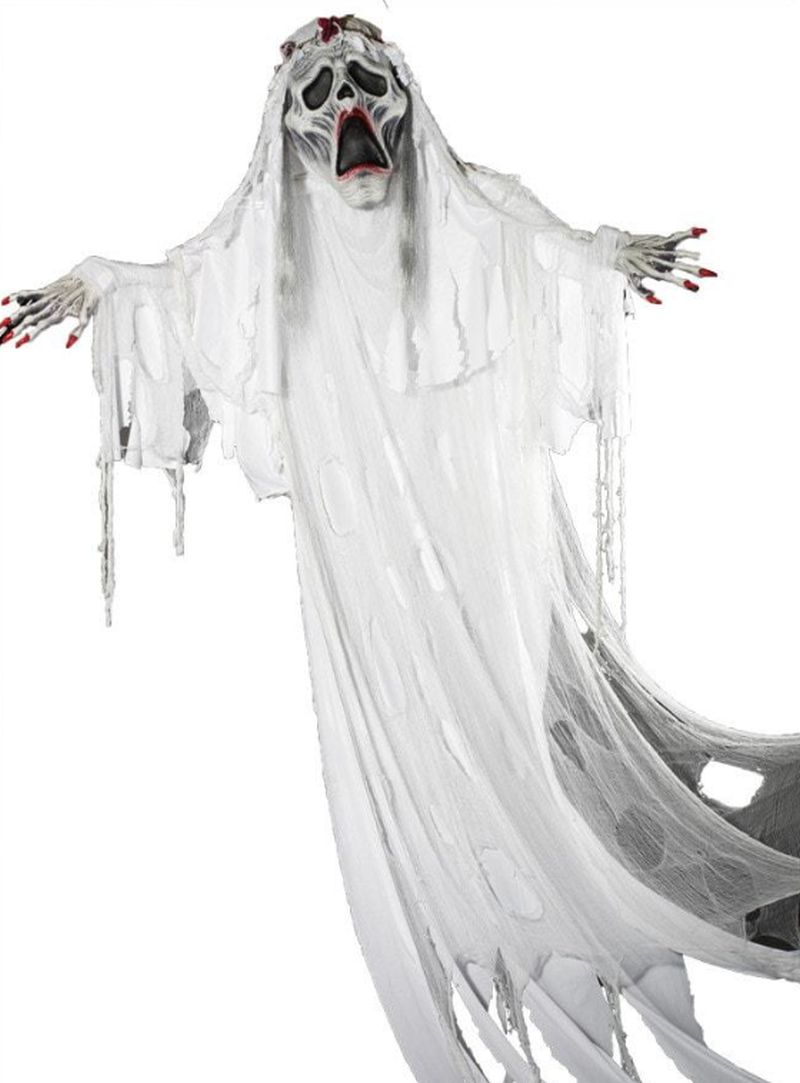 Image Source : cdn.shopify.com
Hanging ghost is one of the most loved and easy décor ideas to make. Try DIY Halloween decorations with a very few things available at home. You will need a black craft paper, some paint, and googly eyes. Make the shape of a bat with the help of craft paper, paint it and fix googly eyes into it. Draw a spooky face with the help of a marker. An egg carton can also be converted into a hanging ghost. Cut it into a shape and color with white paint and again paste googly eyes. Hang it into your décor item to give a tiny tots some thrill.