Sometimes the best meals and moments happen outside, in your very own backyard. Gardens are the epitome of peace and relaxation—spending a few minutes out there could wipe away the day's stresses. While the plants and flowers make up much of the beauty in gardens, it's possible to take your garden up another notch. Create a unique and gorgeous oasis by literally starting from the ground up. Tie in tiles with natural elements like grass and plants to create a garden that looks far from the ordinary.
The Growing Interest in Gardening & Landscaping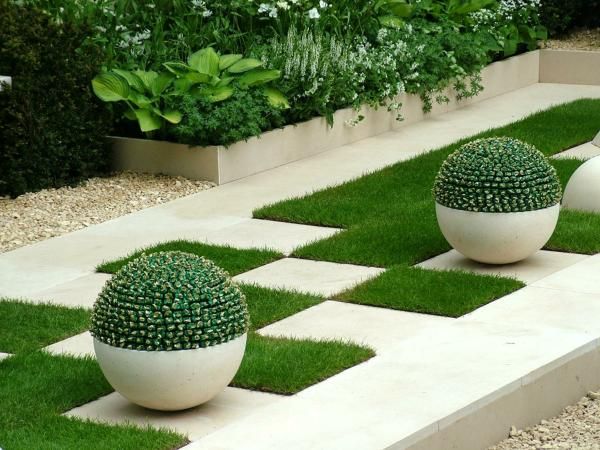 A survey that included data from 4,569 homeowners from the U.S and Canada revealed that homeowners are very interested in renovating their outdoor spaces. Homeowners want to create an inviting and attractive outdoor space that could be used to entertain friends and family. Sixty-four percent of those surveyed said they planned on planting their own vegetables and herbs. Interestingly enough, many of them are doing it for the first time.
Outdoor Tiles Must be Strong Enough to Handle All Elements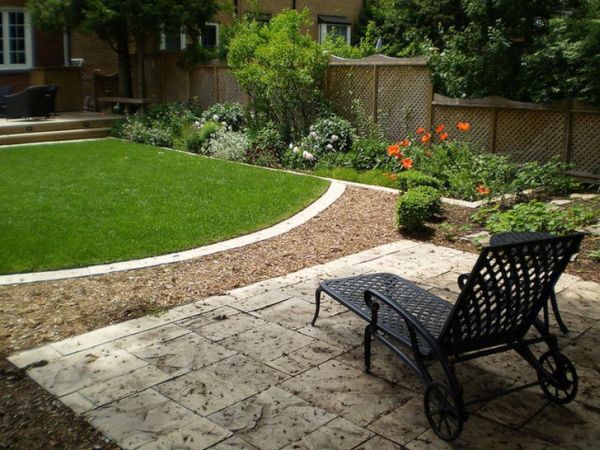 Just like indoor tiles, outdoor tiles are available in several styles, colours and materials. The difference is outdoor tiles really have to be strong and able to withstand all sorts of weather conditions. Outdoor tiles should be tough enough to make it through rain, snow, heat and heavy foot traffic. Not all tiles are created equally and certain materials are far better than others. Outdoor ceramic and porcelain tiles are easy to maintain and are some of the most cost-effective tiling options on the market.
The Durability of Porcelain Tiles is Ideal for Outdoor Settings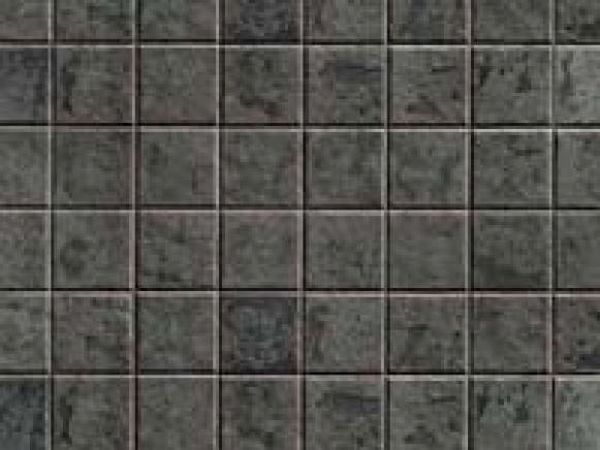 Porcelain tiles are ideal for outdoor settings. During the process of creating porcelain tiles, the porcelain is fired at extremely high temperatures. This process makes porcelain tiles highly durable and dense—these tiles are practically waterproof and are resistant to freezing. You won't have to worry about cracked tiles or the cold weather damaging these tough tiles. They're available in a wide variety of sizesand colours.
Take Ceramic Tiles Outside For a Change
These tiles are popular choice within the home, but they can also be used outdoors as well. Keep in mind that glazed ceramic tiles could be super slippery if they're wet, so think about choosing unglazed tiles. Make sure the tiles are frost-proof and have an absorption rate of 0.5% or less.
How to Combine Tiles & Grass in Your Garden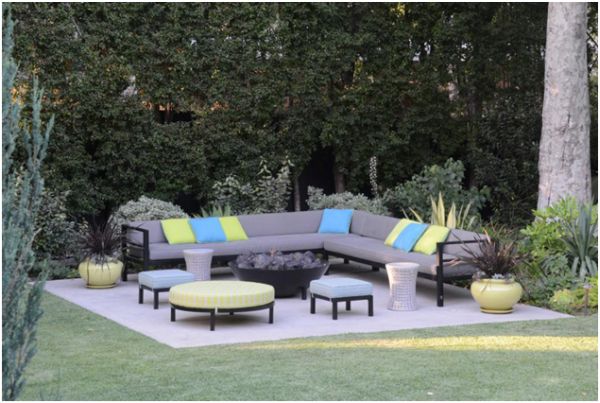 Photo Source: elysianlandscapes.com
Who would be able to resist spending some time in this bright and modern garden lounge? All the greenery from the trees, plants and grass makes for a beautiful and inviting backdrop. The flooring adds a nice contrast and solid footing to the surrounding grass.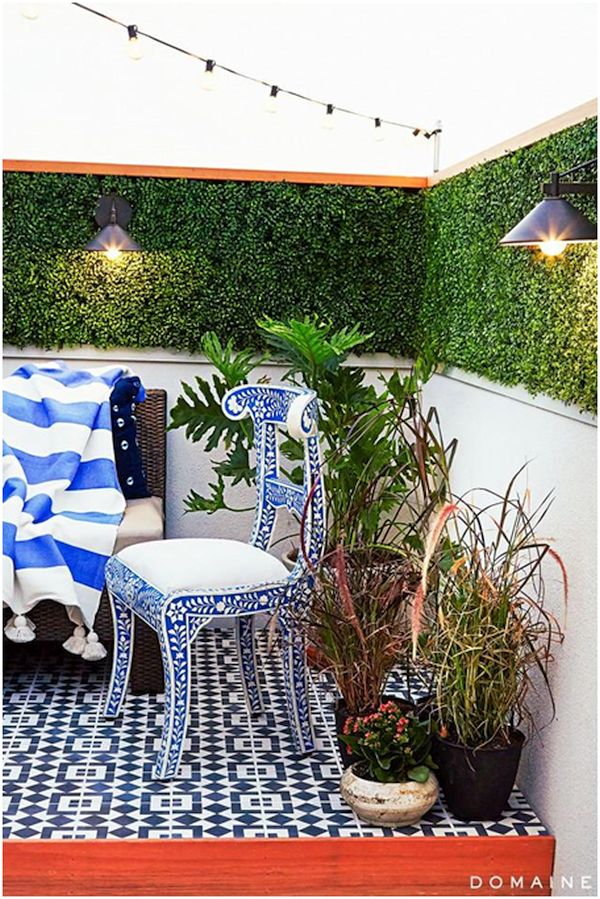 Photo Source: MyDomaine.com
Now this is a splashy outdoor space that combines global influences and natural elements. The patterned cement tile energizes the space and the wall of greenery and plants add extra colour and liveliness. All of the textures and colours come together to create a homey but stylish vibe.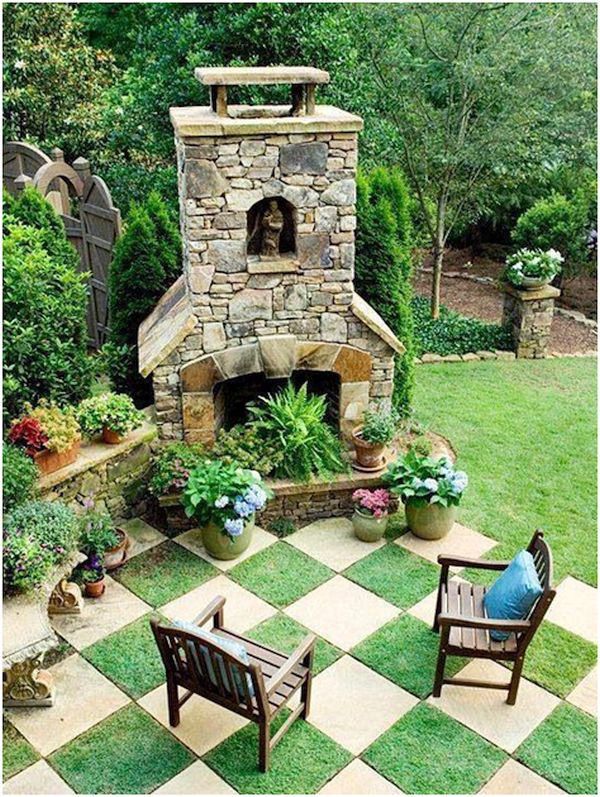 Photo Source: Pinterest
Create a checkerboard pattern with tiles and grass. Smaller tiles would create a busier and high-contrast pattern.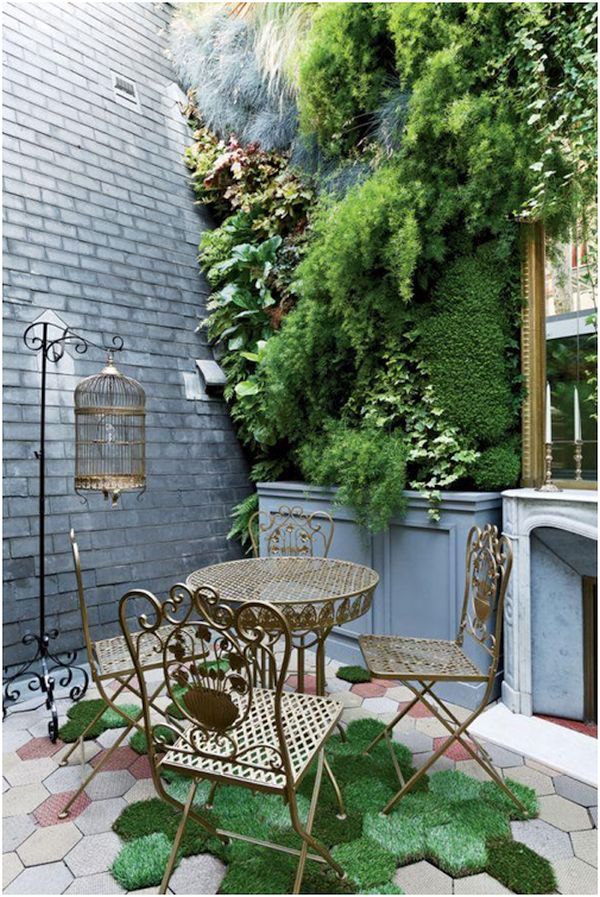 Photo Source: Decoist.com
This Parisian outdoor space is super charming with all the little details woven in. The cool hexagonal tiles mixed with an unexpected patch of grass tiles just work so well here. It creates a cozy and natural appearance.
A Beautiful Outdoor Space is Important to Homeowners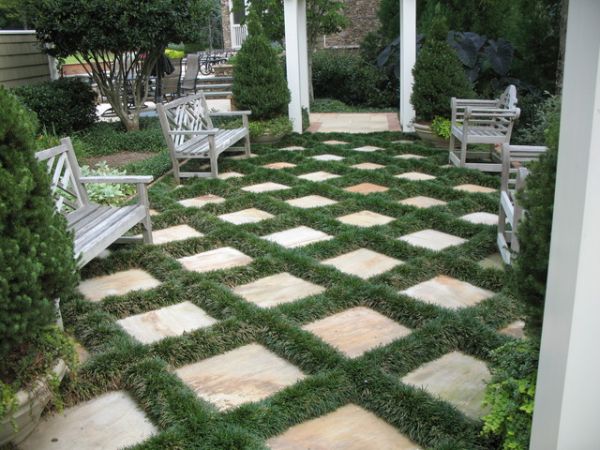 If you've been thinking about transforming your garden, you're far from being the only one. Many homeowners want to create a livable and functional space to have a nice time with their friends and family. They want to dine and entertain in an open space instead of the confinements of the home. Instead of completely separating their outdoor spaces from the home, homeowners are choosing to integrate their gardens and backyards to have quality time. If you actually want to make it happen for you, what could be a better way of doing it than contacting garden designers who have the expertise and experience in undertaking such projects and creating such landscapes?
Choosing the right tiles at your local tile supplier is essential to making a functional and striking garden. Tiles can be the pathway that leads you through the garden or serve as the strong platform that your furniture rests on. Whatever style and vibe you're aiming for, it's possible to create your perfect garden oasis by combining greenery and high-quality tiles.
Article Submitted By Community Writer