Crafting and designing a home bar is quite difficult but a classy task. When you wish to include a bar in your home, there is a powerful need of inventing new concepts and ideas so that the overall look is perfect. Having one's own home bar can be great mode of entertainment for guests. Everything ranging from the placement of the bar to the area that the bar is going to occupy has to be considered before designing a home bar. The other things of consideration are selecting the location, spacing the materials to be used, and choosing the style that is complementary to your home. After all the brain storming and taking final decisions related to these important things, here are some unique ideas regarding decoration of your home bar that you can consider.
Beer bottle chandelier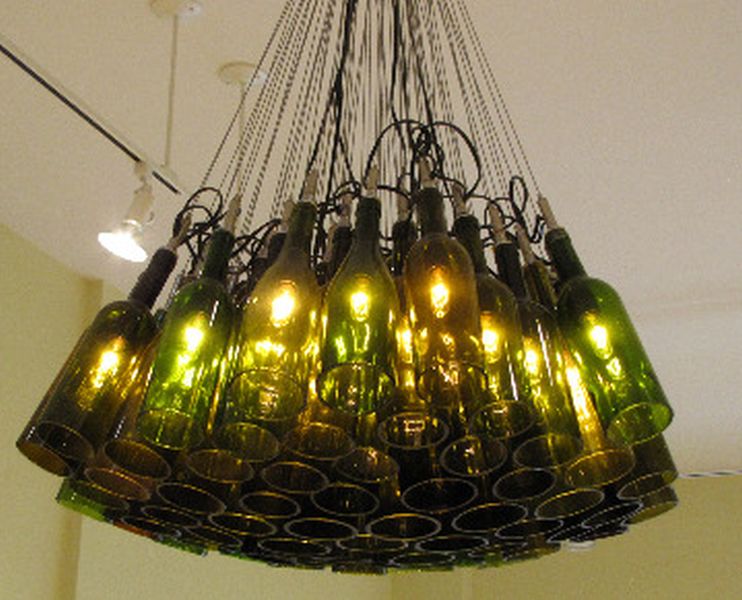 A beer bottle chandelier can provide a fun touch to the bar. This is again a very classy idea and the emptied beer bottles are used in a very unique way through this idea.
Recycling the empty beer cans
A completely unique theme indeed, the empty beer cans may give a perfect cool look to the home bar. These cans are quite easy to get and they can be used on the wall of bar as light lamps. It is a very cool idea to start with the designing of the bar.
Bookcase bar
The bookcase can also be used as a cabinet for placing the bottles in a very organized manner. A bookcase when used as a booze case makes a very smart piece of furniture for the home bar.
Wine barrel outdoor sink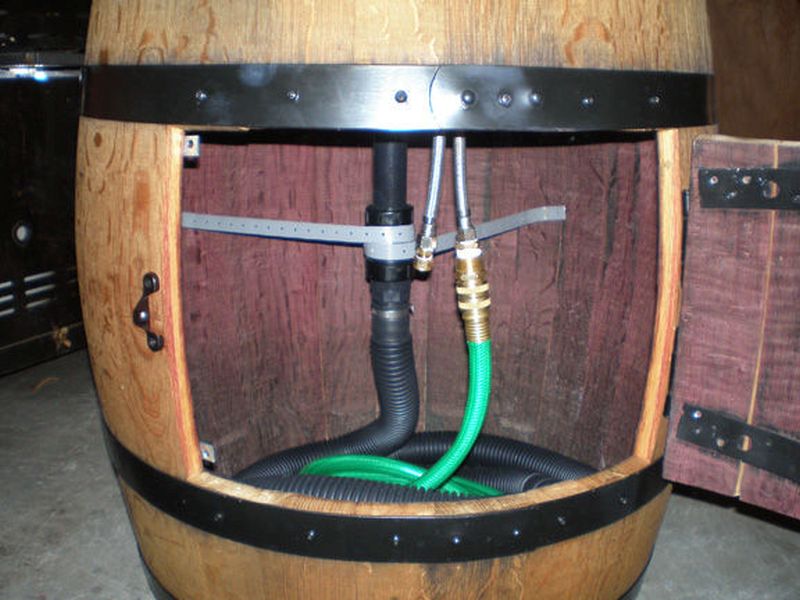 The wine barrel can again be used quite creatively if you make washbasin out of it. You can install this washbasin made out of wine barrel outside your home.  The wine barrel really looks awesome as a sink.
Portable bar
A small portable bar with a connected chessboard is a lovely idea for the guests who can enjoy playing their favorite game while having their drinks. In case you want to rearrange the bar, it is very easy to move it to any other place and to bring out some unique changes from time to time.
Bottle cap backsplash
The waste caps of the emptied bottles in the bar can be used wisely as a creative wall panel, which can be the highlight of your home bar. This is a very unique idea through which waste bottle caps are used in a creative manner.
Wine barrel dart board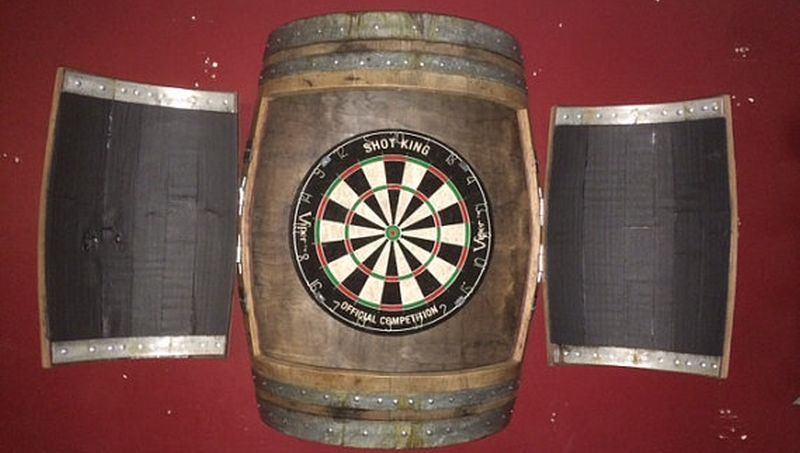 Again a very creative idea is to create a dart board from the cover of a wine barrel. It will look ultimate and  will give a real classy look to your home bar.
Record bar
For all the music lovers, this kind of arrangement could be a treat. They can set up a record player on the table which looks awesome in the bar. It gives a vintage feel to all the music lovers and they can enjoy their drinks even more with this nostalgic arrangement.
Vintage truck bar top
Giving a vintage look to anything is always a great idea and the results are often amazing. The junkyard cars can be repurposed to provide a vintage vibe to the home bar, everyone will surely love the idea.
Fish tank bar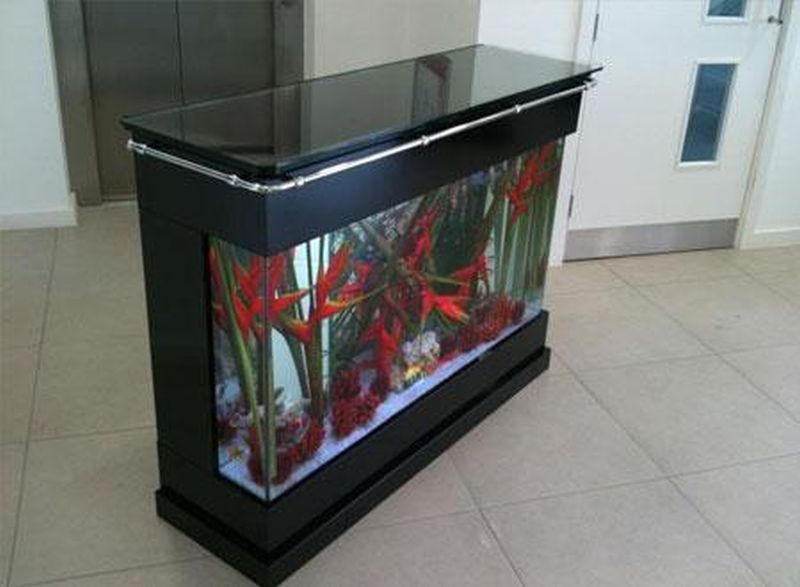 Placing a fish tank inside the bar is a visually beautiful idea for your friends and guests. The small beautiful and colorful fishes inside this tank provide a visual treat to the people sitting inside your home bar.