When you're restoring an old home, there can be times when the task seems insurmountable. The more dilapidated the building is, the harder the road ahead can look. There are so many pitfalls and mistakes you need to avoid, so many ways the project can go wrong, that you'd be forgiven for just giving up. This would be a bad idea, though. Renovating a house can be one of the most rewarding projects you could possibly embark on, and you'd be doing yourself a serious disservice if you abandoned it.
We'd like to help you on your renovation journey. We've gathered some tips on how to fix up and restore an old home. Whether you're looking to renovate a property so you can sell it or you're simply tired of living in an older home and want to modernise, these tips will work for you. From furniture to decoration and much more besides, there are plenty of considerations, but we're confident you won't miss anything with our guide. Here's how to fix up and restore an old home.
1. Don't neglect damp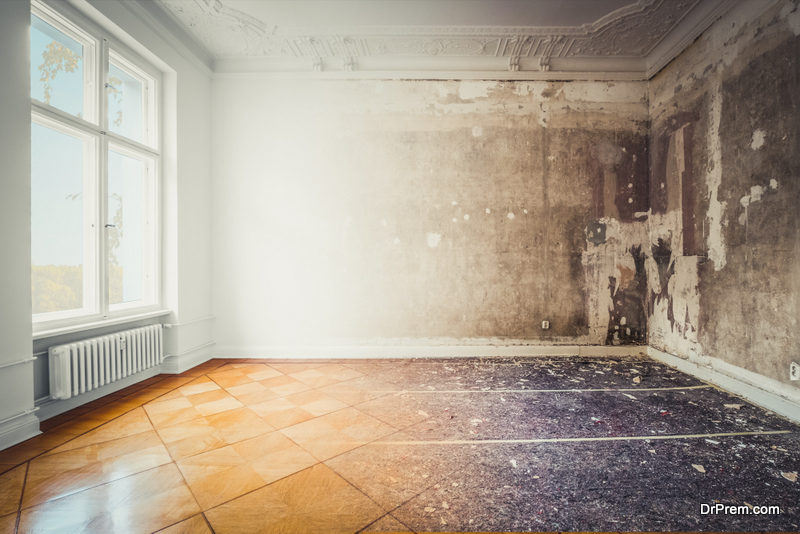 Depending on how old the property is, you're almost certain to find damp somewhere within it. Damp is essentially just the presence of moisture within a property, and the older a property is, the more prone it is to the appearance of moisture. Whatever you do, if you're not well-versed in tackling damp, don't do this yourself. You should definitely use a specialist damp proofing company to root out the damp in the home and prevent it from encroaching on your property again.
2. Create a schedule
 Many of us here are well-versed in working on renovation and restoration projects. Be aware that your project is going to take quite some time, and that there's going to be a lot to do. It's definitely a good idea to create a to-do list which contains everything you're going to do when you approach the renovation. Don't be afraid to add to this list, either; the nature of the project will naturally change as time goes on, and you'll need to change your expectations to match.
3. Start planning rooms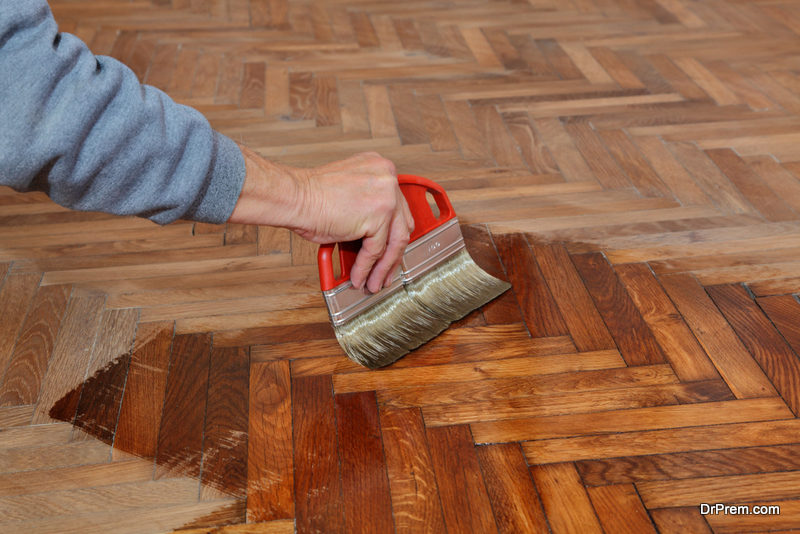 It pays to have a concrete plan in mind for how the house is going to look once your renovations are complete. What will be the house's overriding aesthetic and color scheme? From quality custom kitchens to bespoke bedrooms and made-to-order living room furniture, these features can massively increase the value of a home. It's well worth creating a detailed plan of how the house will look when you're finished so you've got something to aim for as well.
4. Figure out which modern features are missing
 Again, depending on the age of the house, there could be any number of modern features missing from it. Anything from central heating to electric fittings and other mod cons could be completely absent from a seriously old house, so if you're planning to resell (or if you're planning to live there), then you want to fix that. Naturally, heating takes priority. You may even need to rewire existing electrics if the property is significantly aged.
5. Look for rot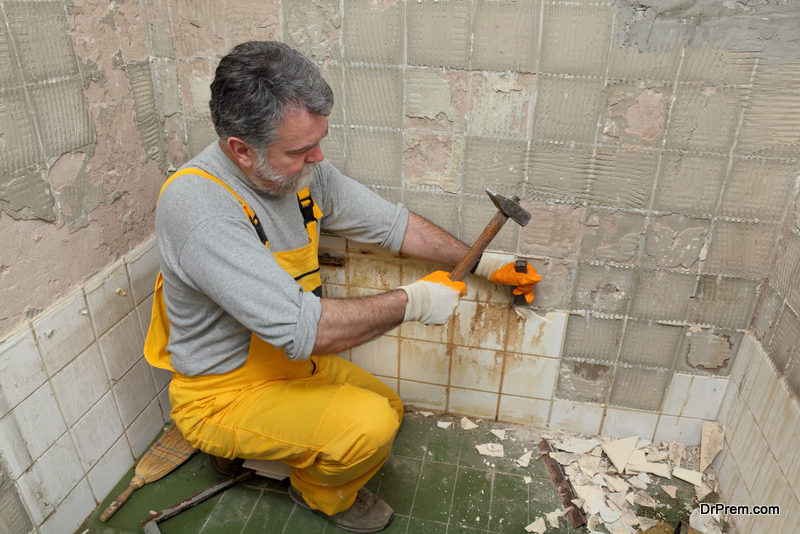 Rot appears when a house isn't well-ventilated – this could be for any number of reasons, but it's usually because the property isn't significantly airtight. You'll usually spot rot in the roof space or under the floorboards, as these are the areas are most prone to a lack of ventilation. If you lift the carpet and you're getting a strong musty smell, that's probably rot. Getting rid of it should be a priority because it can destroy timber and seriously impact the foundations of a house.
6. Examine the roof
 Bad weather, time, and other factors can have seriously adverse impacts on the structural integrity of an old house's roof. There's a very real possibility that you'll need to work on the roof before you sell the property or before it's fit for habitation. If you're just missing a few roof tiles, that's nothing to write home about, so you won't need to worry too much about that. If you're not sure, it might pay to get an expert's valuation on the state of the roof.
7. Consider how much the property needs renovating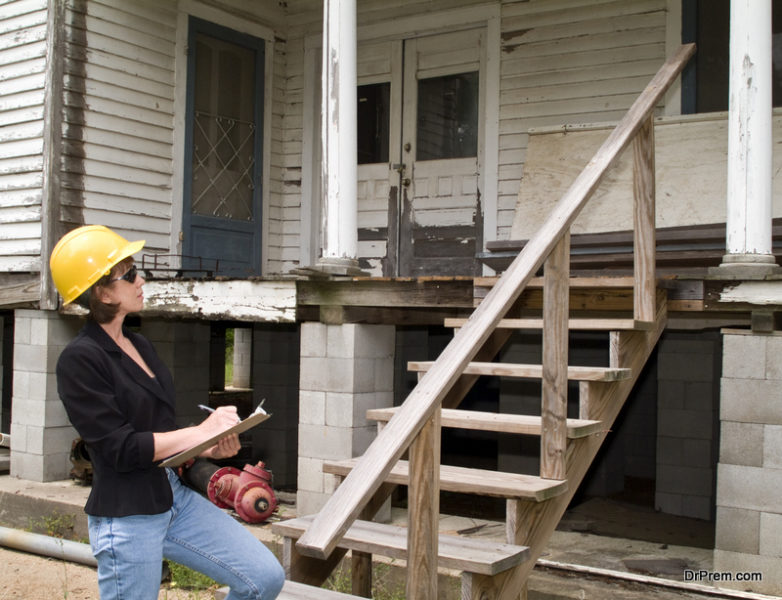 Depending on the extent and the nature of whatever damage the property may have incurred, you might not actually need to carry out a hugely extensive renovation. It's possible that a few light touches here and there – a new coat of paint, new wallpaper, and some minor repair work – will work wonders. Only you can know how much work the house or property will need before it's serviceable, so make sure you're not making too much of a task out of it.
8. Don't forget to take out insurance
 If anything goes wrong, it pays to have building insurance in place. Many contents and home insurance policies don't actually allow for building insurance, so if something happens while you're working on the property then you might not be able to claim depending on the nature of the incident. Research the correct insurance policies before you embark on your project and make sure you're covered against as many eventualities as possible.
Article Submitted By Community Writer