Japanese home decor can be summed up in one word – Zen. Zen denotes peaceful simplicity which pervades Japanese decor. The Japanese architecture as well as interior design has developed over thousands of years which has resulted in a serene and culture-steeped design aesthetic. The interiors are clean, uncluttered, balanced, ordered and reflect the love of nature. Another concept is 'Ma' which aims creating a balance between the space and furniture and decor items. Here are some Japanese home interior design ideas to lend a Japanese design aesthetic to your interiors.
8 Japanese home interior design ideas 
1. Introduce natural elements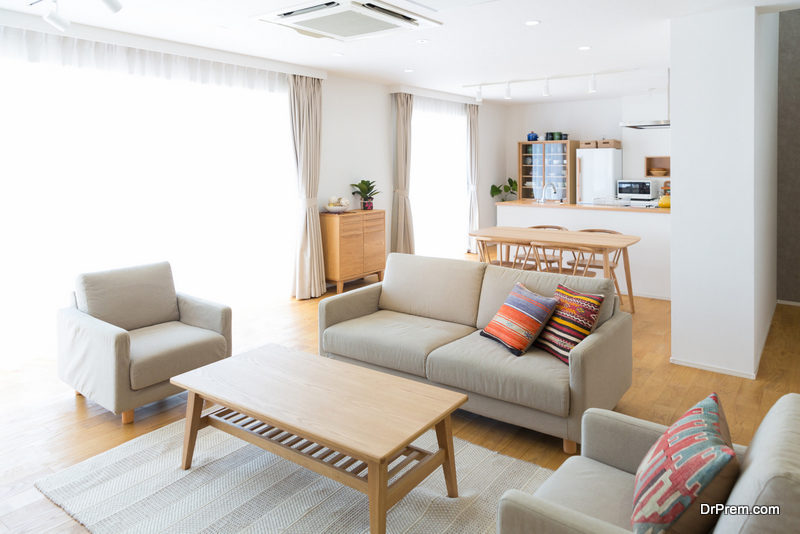 If  you have a small space, and are enamored with Japanese design, then the easiest way to introduce a Japanese design element in your home is the nature element. The Japanese believe in maintaining a strong relationship with nature. This can be done in your home too, by adding some bamboo plants or bonsai as decor elements. Palms and orchids also will add to the Japanese style. Simple flower arrangements in the 'Ikebana' style will transform your decor into Japanese in an affordable, charming manner.
2. Soaking tubs would be a great addition
'Ofuro' is one of the Japanese home interior design ideas which can be a relaxing and beautiful addition to your bathroom. These soaking tubs are typically small in size, but deep and have a kind of a bench seat. Sit in one of the bubbling tubs, for a calming effect washing away your day's stresses. The 'Ofuro' can be a great addition to modern houses.
3. Add Japanese style screens or sliding doors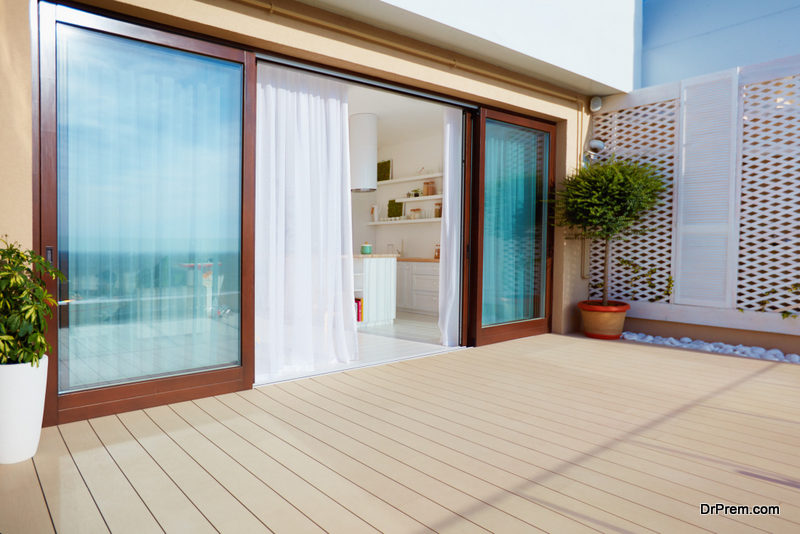 Japanese screens called 'Shoji', is a design element which is one of the excellent Japanese home interior design ideas. These screens are perfect for small space as they divide the space beautifully, without taking up additional space. The Shoji can be slid back'n'forth, so they don't take up the space of swinging doors. Shoji can be plain or designed, stationary and flexible. Shoji which have cherry blossom paintings are truly beautiful and undeniably Japanese decor.
Authentic Japanese screens are made from translucent paper within wooden frames which you can use to partition drawing room, living rooms etc. If you want to have Japanese bedroom design, you can add sliding doors, which have glass inside wooden frames.
The best thing about Japanese screens is that they allow natural light to flood the home, so you can use them to incorporate Japanese style in your home.
4. Introduce wood and bamboo in your interiors
A way to introduce Japanese design is to include wooden elements into the home. The Japanese people use a lot of wooden or bamboo elements in their home. Their walls, screens, frames, doors and windows are usually made of bamboo or wood such as maple, hemlock, red pine and cypress. Bamboo is used for decoration too.
For Japanese bedroom design, you can add wooden walls and bamboo floors or mats. Decor elements could be made from bamboo. The clean-lined wooden elements bring a sense of peace to the home. Your additional storage can have austere lines following the Japanese ideals.
5. Japanese Entryway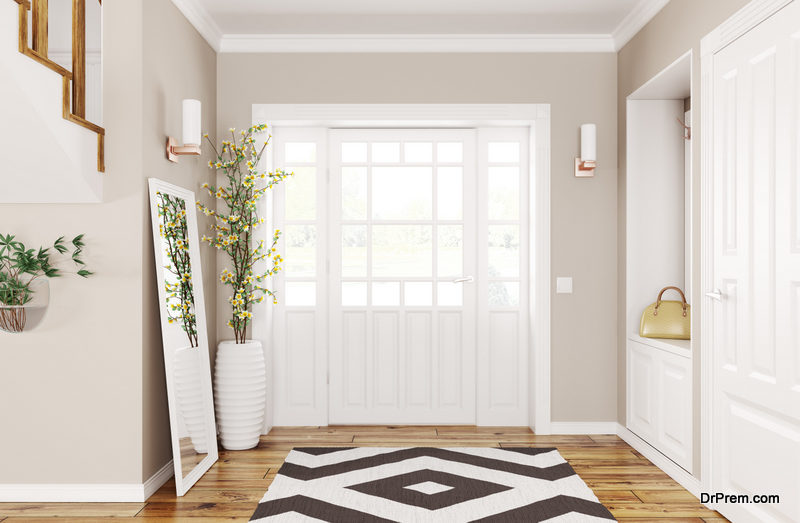 Another Japanese home interior design ideas which can be used for modern houses, is the typically Japanese entryway called the 'genkan'. This is the space at the entrance where you can greet visitors in the traditional Japanese style. Shoes are removed and place in shoe cabinets, indoor slippers are put on. You should keep some extra slippers for guests. The advantage of 'genkan' is that you, your family or visitors don't bring dust into the home.
6. Colors
Colors are another way to achieve Japanese home interior design ideas in your home. Colors used are neutral, soft, muted tones deriving inspiration from nature. Moss green, black and chocolate dark colored shades can be used to color the frames, creating a special look, with a lighter color on the walls.
7. Flooring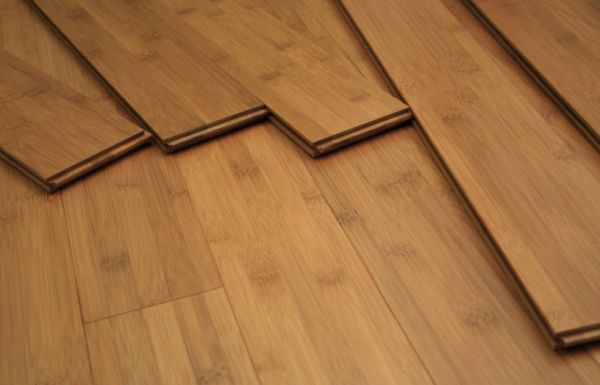 In traditional Japanese homes, the flooring is often made out of wood or bamboo. To impart a Japanese look and feel to your home, you can use bamboo flooring or wooden flooring. This will give an authentic Japanese design feel to the interiors. Tatami mats are also used in Japanese style interiors. You can buy them online and lay over your present flooring to transform the flooring into Japanese style.
8. Lighting
The lighting in the home should be between mid-level to low-level light level, to match your Zen decor. Zen styled interiors have to have the soothing, calming vibe, which is possible with low lighting. You can be relaxed in soothing lights, and bright lights trigger activity in us. So the lighting should be diffused or concealed. The soft lighting enhances the other design elements too.
Japanese decor is simple but beautiful, and it can be achieved with minimum expense too. Attaining the soothing atmosphere will help you relax and unwind in your Japanese styled home.