Concrete is used in a vast array of applications, from retaining walls and foundations to concrete highways. Most people associate concrete with a material that is only used for paved areas, but if you are considering new flooring, polished concrete may be the ideal option. Polished concrete flooring is a popular option for commercial buildings, primarily for its durability and design options, but it is also an excellent choice for homeowners. Whether you are considering installing a kitchen floor, living room floor, or garage floor, here are just a few of the benefits that come with choosing polished concrete flooring.
1. Budget-Friendly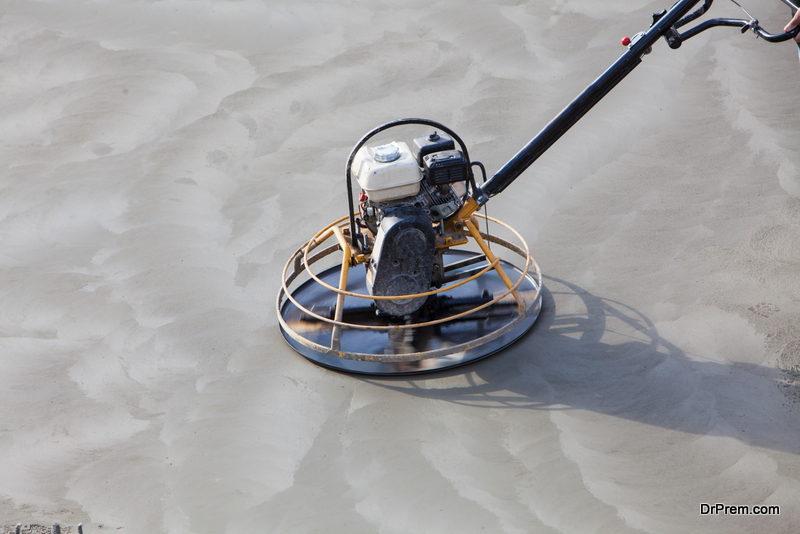 Despite the quality look of polished concrete, it is actually a very affordable option for flooring material. When compared to other flooring materials, such as wood, the initial costs for the materials and labor are less expensive and there is minimal maintenance required, which makes it even more budget-friendly.
2. Highly Durable
The process and the materials used in creating polished concrete floors are durable and can withstand heavy foot traffic. Durability is one of the most common reasons why concrete is used as the flooring material in commercial buildings. So, installing it in your home means it will be able to withstand children, pets, heavy furniture, and other life activities that may lead to scratches and chips to other flooring materials.
3. Low Maintenance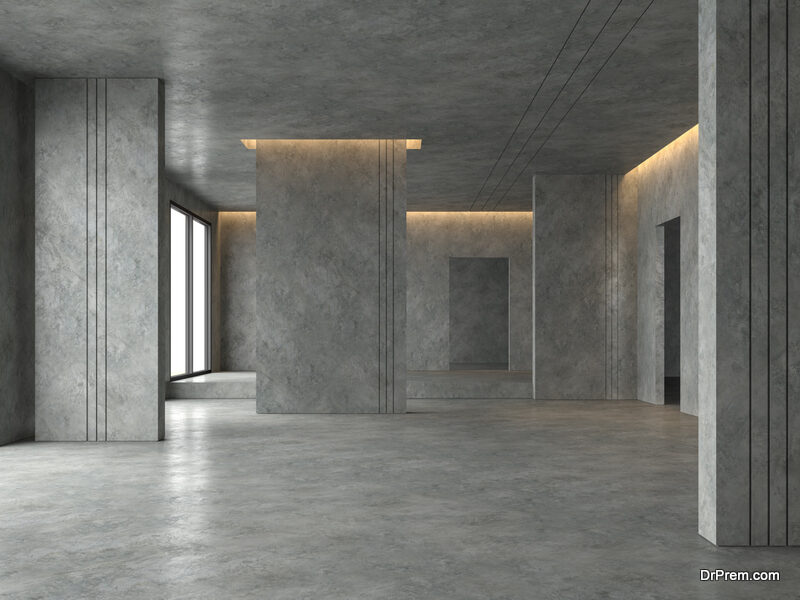 One of the best benefits of polished concrete flooring is the low maintenance required. Unlike other flooring materials, such as wood that requires frequent stripping, waxing, and polishing, concrete flooring only requires routine mopping. The concrete typically doesn't accumulate dust and dirt, so sweeping daily and mopping weekly is all that's required.  When used in areas, such as the garage, concrete flooring is also resistant to marks, such as those made by tires and lawn equipment.
4. Environmentally Friendly
The installation as well as the maintenance of polished concrete flooring doesn't require the use of hazardous chemicals, toxic cleaners, or adhesives, so it is safe for the environment. Concrete accumulates heats from the sun's rays, which can significantly reduce energy consumption. Concrete flooring is also an ideal material for use with radiant in-floor heating systems.
The smooth, glossy appearance of polished concrete flooring adds a sophisticated look to any décor. Concrete flooring is easy to maintain, quick to install, and extremely durable, but one of the best benefits of concrete flooring is that it is ideal for those who suffer from allergies, because concrete is resistant to mold, mildew, and allergens, making it safer for those who are at risk of allergy symptoms.
Article Submitted By Community Writer