A few classic prints are evergreen and never go out of style. These prints have made such a strong base that it is not easy to get them off the charts. Playing with stripes is fun and tricky at the same time. The fun part is that you can blend or mix-match them with any concept or theme and they will blend in perfectly.
The tricky part is that you have to make sure that you choose the right colors so that it does not overpower, or is overpowered. Even the type of stripes that you choose equally plays an important role. Let us check out the different ways you can play with stripes in various aspects.
Variations to consider while choosing curtains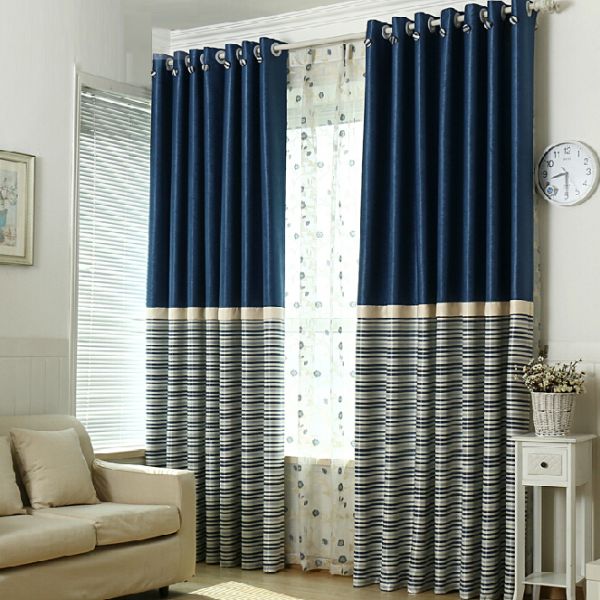 Going for striped curtains, you do not just have to go for the printed striped pattern; instead, you can also go for curtains that have a multicolored touch with a light blend of prints. Choose striped colors that have two or more colors or tones with a single line of a printed pattern.
One of the best ways to go about with this idea is to go for a bright color with a neutral blend and a classic shade. A few examples on this front include teal mixed with khaki brown and a design blend with a cream base. Similarly, you can go for the orange, brown and off-white combination.
What about the walls
If you can use stripes for the ceilings, then why not the walls? Instead of going for the traditional solid colored walls, deck them up with the help of contrasting colored stripes. Blend in classic colors like black and white along with a touch of the neutral pallet like tan or brown with the bright colors like orange or yellow and give your walls a nice touch. You can definitely try other combinations as well like the cool themed walls with colors like blue and light green, the royal look with purple and gold or even a modern elegance with white and any other color.
Time to consider a new look for your ceiling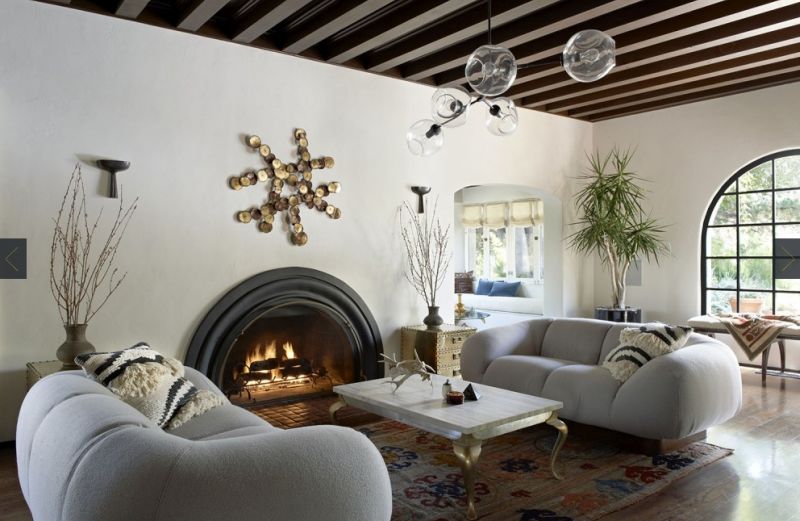 You can even get the stripy design on your ceiling to give your house a different and unique feeling. Consider using the stripped spirals or even hypnotic designs to create that never-ending bottomless pit feeling. This is a perfect way to decorate your small sized house without having to make too many changes.
Add a striped rug for your flooring
Transform the look of your floors with a nice striped rug or carpet. Depending on the room and space, choose the size that will not overshadow the theme of the place where you plan to have it. For the living room, you can consider placing a decently sized carpet right under the seating arrangement. In the bedroom, a small sized rug right near your bed will do the trick.
Make a change to bathroom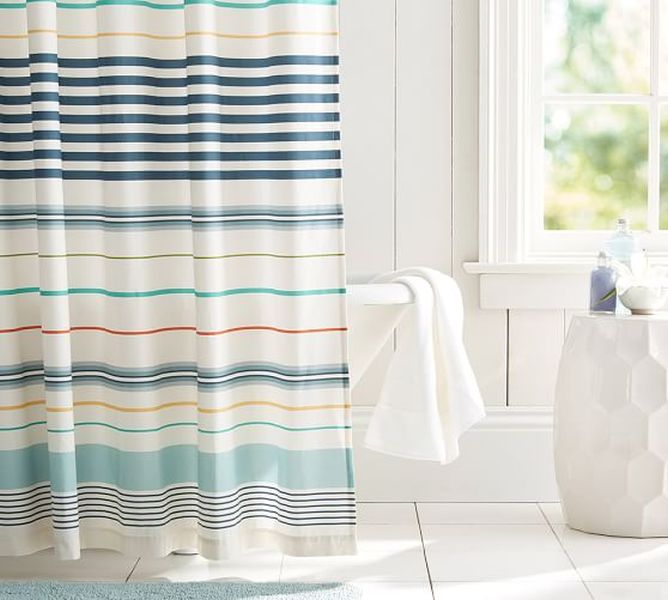 From tiles to the shower curtain, you can play with the striped concept in so many ways. If you are choosing tiles, it would be advisable to keep the rest of the décor in a solid form to create a balance. If you do not want to go the whole nine yards, then opt for a striped shower curtain to bring the new look. Even stripped towels are a great way to make a statement.
Covers for your pillows, cushions, and beds
Another beautiful and interesting way to bring in the stripe look is by using this concept for your cushions, pillows, and beds. Play around with different colored stripes to make a theme of your choice. You can also choose to have a nice bed set that has stripes on it.